A popular debate I hear regularly among real estate investors concerns the question of whether to invest locally in your hometown or in another market. I hear this debate at local real estate offices as well as at local real estate investment club meetings I attend.
I enjoy hearing the different points of view and pick up some good perspective listening to others. I often pick up some pure self-fulfilling rhetoric as well.
Follow the money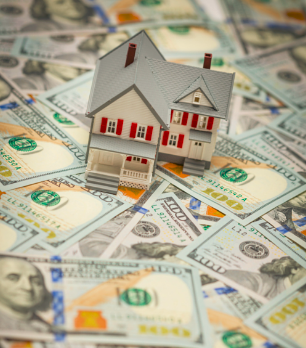 Whenever I hear controversy with strong opposing opinions, I always remember something my father told me years ago: "Follow the money, and you will get the true reasoning behind every opinion."
What he meant was that most people's opinions are those that best serve them financially.
Isn't real estate investing about location?
So why are there two different sets of opinions about whether to invest in real estate in your local market or outside your market? If real estate is about location, then would it not make sense to invest in the best location?
Since best locations are driven by the economic foundations of a city, and not everyone lives in cities that represent the best locations, would it not makes sense that some people should be investing outside their hometowns?
Take our survey here and tell us where you invest.
Self-serving motives?
Having worked in a local real estate brokerage with residential Realtors, I often hear the self-fulfilling arguments about buying locally. This is quite simply because they only know their local market and want to sell you something to make a commission check.
Perhaps this is more of a self-fulfilling argument than actually assisting you with goals in your real estate investing.
Often investors I hear at real estate investment clubs have the same philosophy and the same motives. They want to sell you their properties, which, of course, are local. And often, they too only know the local markets.
What you invest in does makes a difference
Investors doing wholesaling and fix-and-flips may very well be best suited to investing locally, as these are active investments requiring day-to-day onsite local decisionmaking. So being local will make it more efficient for them.
Buy-and-hold investing, which is the topic of this discussion, is more of a passive investment that provides you many options.
Picking an option that fulfills your true real estate investing goals should be your main consideration, and it should be free of self-serving influences.
Do you know where the best investing markets are today?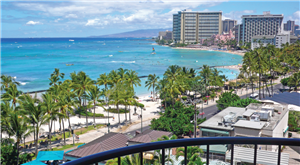 Just about all of my clients invest in markets outside their own cities and states. For that matter, more than 50 percent of them invest outside their own countries.
The number one question I get asked is, "Where are the best markets today?" This question, of course, is asked by investors who believe that as markets tighten they may no longer find the best opportunities in their backyards.
For sustainable investments, they feel they need to look to where the best opportunities exist.
If you only know your local market, you are obviously in your comfort zone. Often to succeed we have to get outside our comfort zones. We now live in a global economy, and people worldwide are investing not only outside of their cities, but they are investing outside of their states and even their countries. The U.S is globally the preferred residential investing country today. These investors worldwide understand that real estate is about location.
Can buying locally in your hometown be the best investment?
If people are investing in other countries to find the best investment, can buying locally always be the best investment?
That answer, of course, may be different for every person, as everyone has a unique list of investment objectives. And there are plenty of people eagerly waiting to give you their advice. Look for advice that is founded on fact-based experience and not self-serving objectives or, worse yet, fear of the unknown.
Active investors prefer to be involved on a day-to-day basis. Local investing may work better for them, and they are most apt to give advice that investing locally is the way to go.
Passive investors using the long-term buy-and-hold philosophy typically do not get too involved in the day-to-day operations. So location takes a back seat to the bigger issues, such as ensuring the management team is solid and that you are focused on your investing portfolio.
Out-of-town investors pretty much all have discovered that building great investments is more a process of building great portfolio teams. For their purposes, location becomes the catalyst to build strong ROI, and the team that oversees their portfolio of investments needs a stellar captain driving the ship.