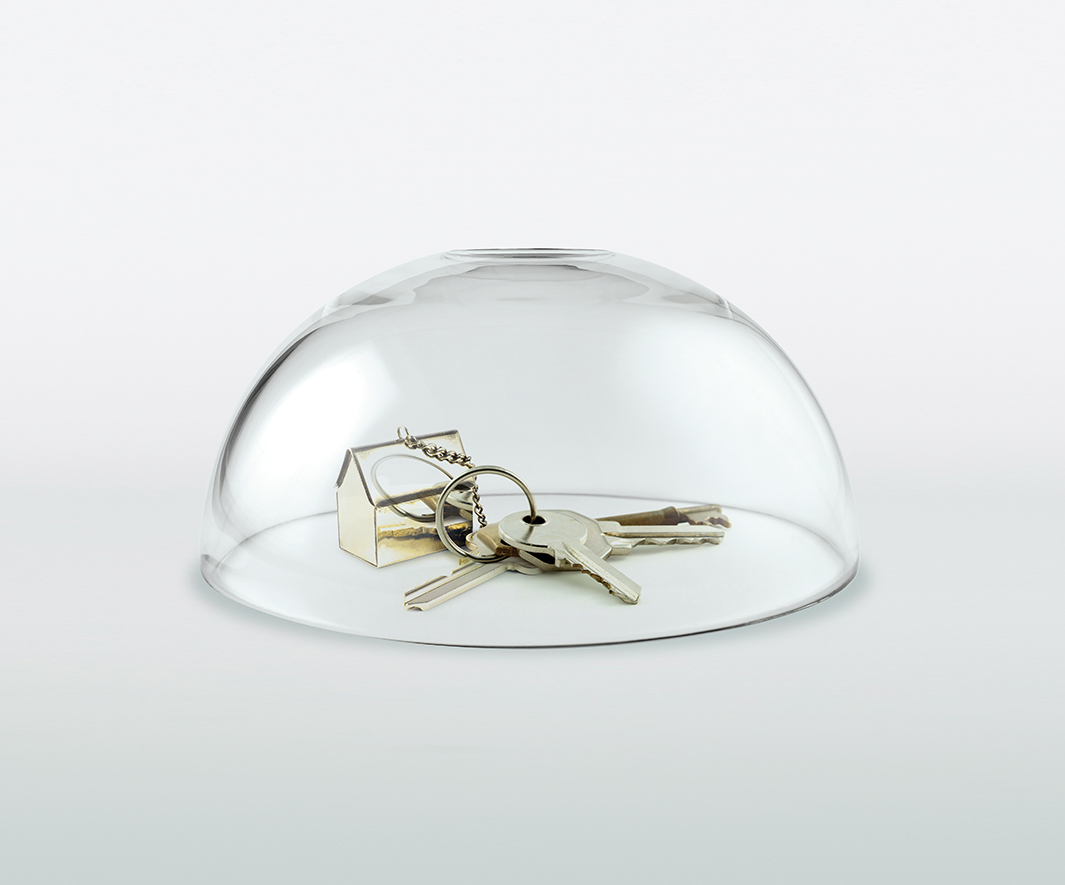 Physical keys will soon become relics. For property managers and owners who want to improve the experience of staff members, tenants, and prospective renters, smart digital keys are the right move.
Digital keys have been gaining popularity slowly for years now, but they hit new levels of visibility and accessibility this year. Announcements such as Apple's WWDC proclamation that its next major version of iOS will enable users to add digital car keys to their iPhones and Apple Watches, making it possible to unlock and even start cars.
As the coronavirus pandemic has driven social distancing to be a crucial element of staying healthy, property managers and owners have been forced to find new ways of ensuring the safety of staff members and residents while operating from a distance. Smart digital keys can help accomplish this, leading many to consider technologies they might have ignored until now.
Whether for personal safety, health, or convenience, smart digital keys represent a better future for property management. A smart key is more than just a digital version of a physical key — it remotely monitors and manages access across properties and units, limiting contact between staff members and tenants. It's also a significant selling point for today's prospective residents and a way to reduce the costs associated with physical keys.
Connecting Your Keys to the Cloud
One of the biggest advantages of a smart key system is the ability to grant access remotely in real time — and even schedule when a unit is locked or unlocked. Algorithmic locks and Bluetooth are offline; while they remove physical keys, access cannot be controlled in real time, and event history must be physically downloaded from the lock. To get real-time event history and control, your locks need to be connected online to a central system.
A robust smart digital key system involves far more than replacing a few deadbolts. To truly reap the benefits of a modern system, you need cloud-connected access points at resident doors, front entrances, and common areas. You should connect these access points with a property automation platform that integrates with your existing property management software, automating the process of creating the right type of credential for the right type of user (e.g., a postal worker, delivery person, resident, maintenance technician, etc.).
Depending on the layout of your property and how many units you're trying to outfit, setting up a digital key system could involve a lot of work. Thankfully, there are several solutions to fit different needs and budgets. And as a bonus, you'll see the benefits almost as soon as you've completed installation.
How Smart Keys Help You Better Manage Your Property
There are two main areas in which smart keys have advantages over their analog counterparts: safety and convenience. Some of those advantages are fairly obvious, such as a digital key eliminating the risk of lost or duplicated physical keys — and the hassle that comes with keeping track of dozens, if not thousands, of keys. However, these are far from the only benefits of a smart digital key system.
Here are three areas where smart keys make managing your properties safer and easy:
Work Orders
Because modern digital key systems connect to the cloud, it's easy to track who enters and leaves a unit. This is not only a useful security feature, but it also makes it much simpler to plan work orders or inspections when a resident isn't home. Considering it can take 20 minutes every time maintenance has to check a key in or out, it also saves a ton of time.
Today, people are spending more time at home than ever. With social distancing still a top priority, scheduling work orders in advance for when a tenant will be away from home is more complicated than usual. Smart keys can help you work around this, letting you see — in real time — when residents leave and then sending maintenance to make necessary repairs while they're away.
Property Showings
Unattended showings are useful for navigating the risks of COVID-19, but their benefits extend beyond safety. With the help of smart keys, property managers can schedule showings for any time, day or night, instead of restricting them to on-site staff schedules.
This offers greater flexibility for prospective tenants, giving them access to everywhere they need to see when they need to see it. It also saves staff members from wasting time waiting around for no-shows. Using a smart key system, managers can be alerted when someone tours a property and quickly send visitors a survey afterward to see how the tour went to keep lines of communication open.
Deliveries
Package theft is an increasingly pressing problem, but digital keys offer a simple solution. Residents or managers can create single-use or recurring keys that let people deliver packages, food, and other items inside a lobby, garage, or even specific units. This helps protect residents' packages from damage or theft — without the need for any in-person contact.
A smart digital key is so much more than just a regular key installed on a smartphone. It unlocks a whole range of possibilities for property management. A digital key system keeps residents and staff members connected safely. And since our phones are almost always in our hands — the typical smartphone owner unlocks their phone about 150 times per day — why not use these devices to get into our homes?
The pandemic might have made the need for this technology more apparent than ever, but its uses will last long after the coronavirus subsides. Now is the right time to embrace the future and say goodbye to physical keys for good.
Sean Miller is president of PointCentral, a subsidiary of Alarm.com and the leader in enterprise property automation solutions for long-term and short-term managers of single-family and multifamily rental properties.