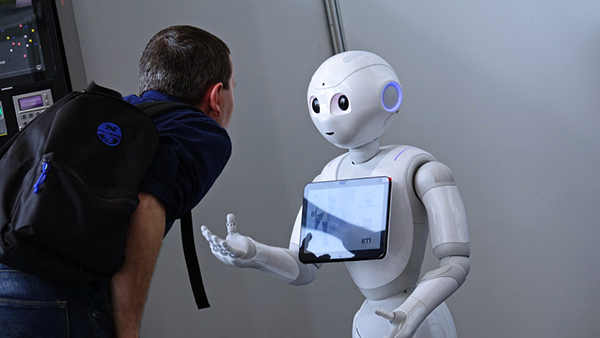 It is truly a seller's market right now. In April there were only 1.16 million U.S. homes for sale, a decrease of 20.5% from April 2020. The housing shortage has been attributed to more people moving from cities to suburbs and less people being willing to list their homes during the pandemic. The lack of inventory has driven prices up and buyers are finding themselves in many cities making multiple offers on homes only to lose out to a higher bid time and again. Realtors are also facing challenges, with less homes on the market there is more competition to be the one to represent the few homeowners who want to sell. To stand out in this extremely competitive market, realtors are turning to handwritten letters.
Handwritten real estate letters to potential sellers really do work better than other forms of direct mail marketing like postcards and flyers filled with graphics and an eye-catching call-to-action. Potential sellers are much more likely to even open the letter they receive if it's written by hand. Seeing a handwritten address will catch the recipient's attention. Then they'll see that the letter itself is also handwritten, making it even more likely that they'll sit down to read through the mail they've just received.
However, just going through the motions of sending a generic letter of introduction to hundreds of homeowners in an area will not make an impact. The real effectiveness of a handwritten letter all comes down to personalization. These letters are effective only when they feel like they're written specifically with the recipient in mind. A personalized letter has the vibe of a conversation, while something impersonal can seem cold, contrived, and even like a sales tactic. The latter is the type of mail someone might toss directly into the recycling bin.
In this red-hot market, there are two ways to use handwritten letters that can be the most effective for realtors and, if they are a buyer's agent, help their client purchase the home of their dreams. Writing a letter to a home seller is not a new concept. It is something agents have recommended that their buyers do for years. But when homes are selling for hundreds of thousands over asking in cash before they even hit the MLS in some neighborhoods, a heart-felt letter from a buyer who was the tenth, fifteenth or twentieth offer may not be enough.
Proactive realtors have the opportunity to network with other realtors, know what homes may be listing soon and write letters on behalf of their clients much earlier in the process. They can also search neighborhoods for homes that fit their buyer's preferences and reach out to the homeowner to see if listing is something they may have been thinking about but haven't actively yet pursued. A handwritten letter from a realtor introducing a prospective buyer should outline for the homeowner the realtor's experience working in the area, share personal anecdotes about the buyer and why he or she is interested in the home, explain why now is a great time to sell and emphasize that the buyer is qualified and ready to move fast. If a homeowner has been on the fence about listing, reading a letter like this could be the nudge they needed to take the leap.
While there are many buyers searching for homes right now, on the flip side, agents who are prospecting for new clients to help them with listing their home are finding the opportunities to be few and far between. In this situation, a handwritten letter can help by catching a potential seller's attention. Agencies are sending out mailers by the truckload right now using every tactic and messaging point they can think of the win over a seller. But, in a stack of flyers a seller has collected on their kitchen counter to go through when they have the time, it is the handwritten letter that is going to stand out the most. From there, success is all about content. Consider sharing a story about a recent successful sale. And don't just provide numbers, humanize the letter with personal stories about the seller and how wonderful their experience was while also highlighting special offers, services and other perks.
And, when the time comes to put pen to paper and start producing these letters, outsource the work. Busy realtors simply do not have the time to sit down and write a letter. Emails are so much faster, and many people also are not please, with how their own handwriting would visually represent them. Handwrytten solves this problem. Realtors can draft a note in the app, select a font that matches their style, and a robot will use a real pen to write the letter. Realtors who use the service have found it to be much more effective than other direct mailers, and with letters starting at $3.25 it is comparable to sending a card or letter on stationary while requiring a fraction of the time.