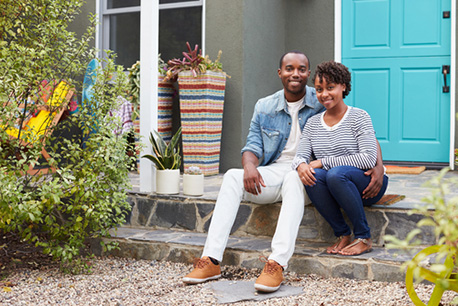 It's something we haven't seen in 11 years. The latest report from the Census Bureau shows that homeownership rose faster than renter households during the first quarter of this year. Should real estate rental investors be worried?
The Census Bureau's Homeownership and Vacancy Survey shows a homeownership rate of 63.6 percent during the first quarter of 2017. That's up slightly from a year ago when it was 63.5 percent but it's down from 63.7 percent in the fourth quarter of last year.
What Trulia Chief Economist Ralph McLaughlin noted after the report's release, was that new owner-occupied households were more than double those of new renter households. And this is a phenomenon that hasn't happened since 2006, prior to the housing meltdown.
The Census Bureau says there were 850,000 new owner-occupied households compared to 365,00 new renter households. At first glance, this represents a reversal of an anticipated drop in homeownership due to economic constraints and lack of inventory.
Homeownership vs. Renting
A MarketWatch headline reads: "Here's the first sign that America may be pivoting from renting back to owning homes." Trulia's McLaughlin told MarketWatch: "This is very optimistic news for those of us who are interested in the homeownership rate."
A higher homeownership rate indicates a stronger economy and more confidence in the economy. Some of that economic strength comes from the construction of homes, which puts more people back to work than rentals. The higher confidence level means that people will be spending more money, and in this case, homeowners would spend more on their homes than renters — that contributes to economic growth.
An analysis by the Rosen Consulting Group found that if the home-construction industry hit its long-term average last year, it would have added another $300 billion to the U.S. economy. Other signs of housing market strength includes strong sales numbers in March for previously built single-family homes. The National Association of Realtors said they were up 5.8 percent compared to a year ago. The association also says about a third of them are first-time home buyers, which means Millennials are jumping into the market.
BuilderOnline appears to support that idea, saying that young adults or Millennials who have been saddled with student loan debt and low wages, are finally seeing their incomes rise. And as rents continue their climb skyward, more of them may be seeing the financial benefits of homeownership. The blog calls them "rental refugees".
Zillow also did an analysis of what it would cost a renter now, to buy a home. It found that the average American renter could buy a home that's almost 50 percent more expensive than a home priced at the national median level with the same monthly expenses.
That median rent is $1,416 a month. A home that's worth about 50 percent more than the national median of $196,500 would be $294,750. Zillow says the renter paying $1,416 could afford one slightly less than that.
Financial Trade-Off
Zillow's Chief Economist Dr. Svenja Gudell said it may be easier for renters to buy their own homes but he also says, "that many of the more affordable homes for sale may be older, smaller and/or located in less-desirable neighborhoods." And, he says there may be a "financial trade-off between saving more each month on a mortgage payment versus spending more on rent but taking advantage of the location and lifestyle amenities urban renting often offers." He also says saving for a down payment, qualifying for a loan, and finding a suitable home at a low price is still a huge obstacle for millions of would-be buyers.
So there are trade-offs. And as Trulia's McLaughlin points out, one quarter does "not" make a trend. And as we also know, there's a huge percentage of renters in the nation, and many of mobile millennials and retiring baby boomers who are downsizing prefer renting.
At this point in time, there's not much to worry about for real estate rental investors. 37 percent of U.S. households are renter-occupied representing a strong rental market. According to public data website Department of Numbers.com, the percentage of rental households was 33.1 percent in 2005 and has risen every year since then to its current level.
The Wall Street Journal also reports that some researchers are predicting another decline in the homeownership rate. That's due to a growing minority population which is less likely to own homes along with rising rents and growing student debt.
There are other variables that could affect homeownership rates, including President Trump's tax proposal. Some economists say if the tax reform plan raises the standard deduction to the $12,000 level and the deduction for mortgage interest comes in at the $8,000 level, the incentive to "buy" a home may disappear for some people. Trulia's McLaughlin says renters who buy less expensive homes may not be paying enough interest to justify an itemized return, and that may discourage renters from making the transition. He also feels the overall impact of the higher deduction will be good for the housing market.
This is a transcript of a previously-aired "Real Estate News" podcast broadcast by Kathy Fettke, co-CEO and founder of the Real Wealth Network.