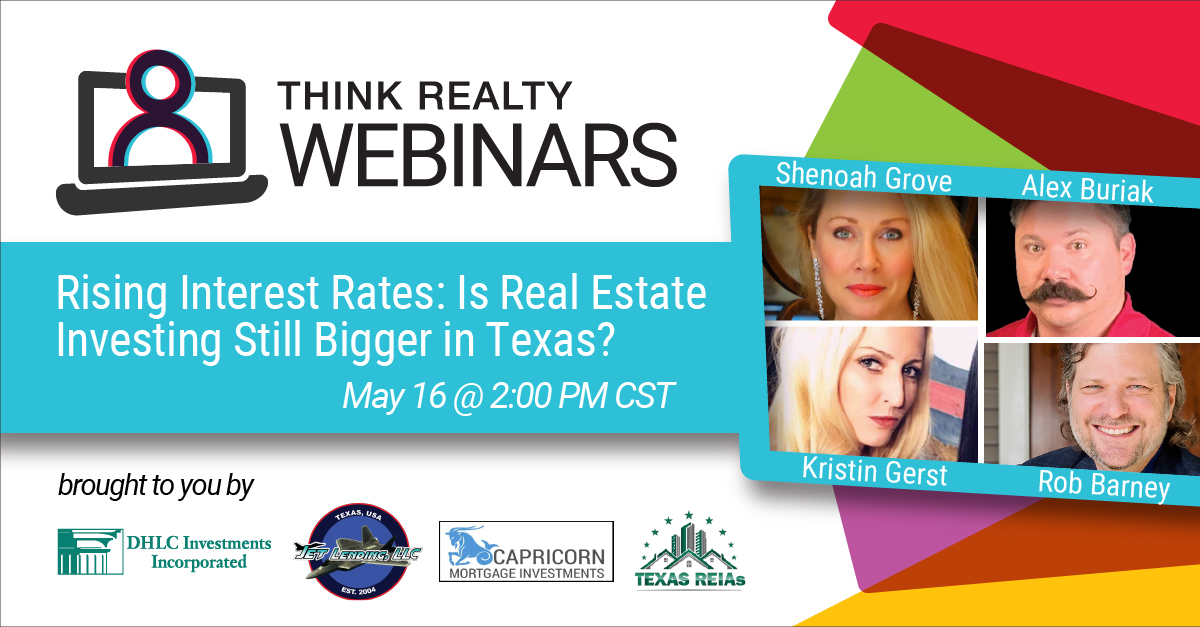 Think Realty is providing you with another FREE WEBINAR! On May 16th at 2PM (CST), a panel of experts will be speaking about investing opportunities in the great state of Texas.
Panelists include:
Rob Barney with DHLC Investments Incorporated
Alex Buriak with Jet Lending
Kristin Gerst with Capricorn Mortgage Investments
Shenoah Grove with Texas REIAs
After registering, you will receive a confirmation email containing information about joining the webinar.
Important Details:
Date: May 16, 2022
Time: [2:00] P.M. (CST)
CLICK HERE TO LEARN MORE AND REGISTER FOR THE WEBINAR