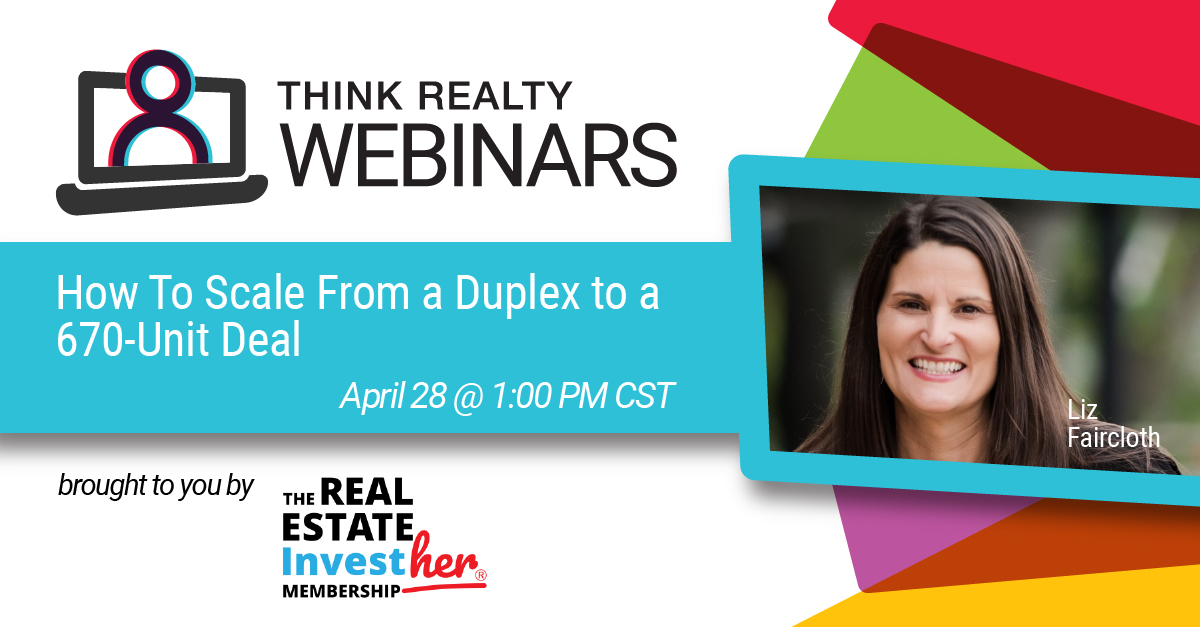 Think Realty is providing you with another FREE WEBINAR! On April 28th at 1PM (CST), Liz Faircloth  will be speaking about how to scale from a duplex to a 670 unit deal!
Scaling a multifamily portfolio takes a lot of focus, hard work and resilience. Liz Faircloth and her husband Matt started their real estate investing journey in their 20's with no money, no experience, and no knowledge of investing. 16 years later, they control over 1500 units of multifamily real estate throughout the east coast. During this presentation, Liz is going to share multiple case study examples to teach:
1. how to creatively find deals
2. how to attract private money
3. how to choose the right markets
4. how to overcome lack of "time & money"
After registering, you will receive a confirmation email containing information about joining the webinar.
Important Details:
Date: April 28, 2022
Time: [1:00] P.M. (CST)
Presented by: Liz Faircloth
CLICK HERE TO LEARN MORE AND REGISTER FOR THE WEBINAR