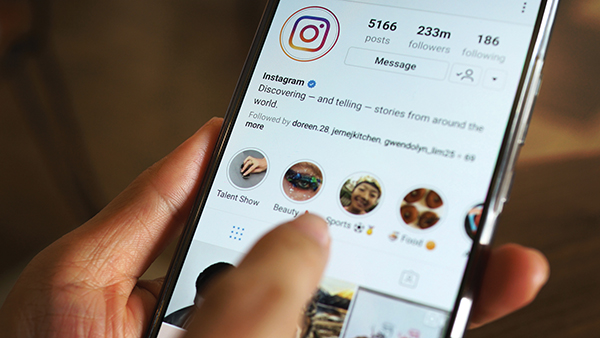 Use these tips to give you inspiration to differentiate your brand and utilize social media as a powerful marketing tool to take you to the next level and beyond.
According to data from an Outbound Engine survey of real estate agents, referrals and social media, including Instagram, are the most effective channels for marketing. Real estate brands can learn a lot about marketing via Instagram's top accounts in the real estate space, including some key takeaways:
1. Inject personality into your online presence.
Bill Larsen is a Southern California realtor who specializes in flipping properties. Although he has only a little over 300 posts, he has more than 11.2k followers. He writes his posts in a casual, conversational and witty voice to reinforce his brand. His posts feature "before and after" pictures which invite people to click on his posts, and in every post, he includes his own unique, account-defining hashtag, "#RealtorBill".
Pro tips: Determine the feel and voice you are trying to convey with your online presence. Do you want your real estate brand to be seen as hip, cool, and perhaps slightly offbeat? Or should it have a premium, ultra-luxe feel? Use a consistent tone of voice when captioning your social media posts. To reinforce your brand message and set yourself apart, define your own unique hashtag as well.
2. Standardize your photo editing.
Chicago-based Smash Properties has more than 10.3k followers and a collection of captivating, high-quality real estate shots. What is distinctive about their collection of images is that they have used a photo editing tool to crop their images so that it appears in landscape format instead of Instagram's usual square format. This sets them apart from other Instagram accounts, and gives them a premium, branded look.
Pro tips: Use apps like Canva or PicCollage to create a unique look and feel for your brand, and take your account from amateur to pro by keeping that distinctive style consistent through all of your posts.
3. Don't just promote the building, promote the city and the community.
As WeWork's global footprint continues to grow, so do their Instagram followers, with a community of 420k and counting. Instead of just promoting its cool locations, WeWork also showcases stunning images of the cities it operates in as well as images of the people who use their co-working spaces. By telling intriguing stories about its cities and people using its unique images and style, WeWork increases its allure as a co-working space.
Pro tips: Remember to cover all aspects of what it means for a tenant or resident to use your building/location such as where it is, what makes it great and the people who use it. Whether you provide a residential or commercial building or space, remember that where people live, work, and play is very intertwined. Plan your marketing to showcase these different aspects accordingly!
4. Utilize features like links and geotagging to drive further discovery.
Leading real estate and rental marketplace Zillow not only has beautifully curated images, but they geotag each image's location. This allows other users who are either searching for or posting photos in that location to discover the account. They also use a third-party tool to help them provide links to the listing page of every single property image they post. (Instagram does not natively allow links in individual posts.)
Pro tips: Geotag your photos so that a wider audience can find them. If you need to provide additional information via links to other pages, consider using a solution like Curalate or Linkin.bio from Later to help with linking posts.
5. Tap into the power of Stories to provide video and live action.
If you're posting premium, high-quality shots on your feed, consider letting followers get up close and personal with Instagram or Facebook stories. Home and neighborhood listing website Trulia does this by showcasing videos of highlighted neighborhoods, unfiltered snaps and videos from community members as well as photos and stories of the individuals who live in these neighborhoods.
Pro tips: Plan out the different aspects of your brand, property and community that would be ideal to capture with stories, another unique tool to that works on both Instagram and Facebook. It can be used as another interactive way to showcase community events, daily life, stories of residents, stories of staff members, and more – the sky is the limit!
Use these tips to give you inspiration to differentiate your brand and utilize social media as a powerful marketing tool to take you to the next level and beyond!