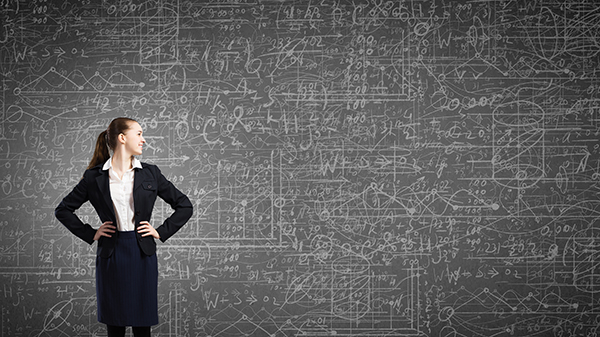 It doesn't matter the scale you're working on — you just have to figure out the formula that works for you.
To be a successful real estate investor, it's all about generating leads to find the right property in which to invest.
As the founders of a growing wholesaling business in Indianapolis, Indiana, we approach finding the right properties as a math problem. We know that it's a numbers game, and we are looking for the formula to help solve the problem.
Let's look at direct mail as an example. You have to send a certain number of letters to receive a certain number of phone calls, which will, in turn, generate a certain number of investment candidates. The candidates will produce a certain number of walkthroughs and purchase agreements, which finally generates the number of properties we turn over in a month.
Many people think that real estate investing starts with the property you buy. But there is so much more that needs to happen before that property even comes across your computer.
Ten years ago, the MLS was basically everyone's lead generation source. You could find deals on the MLS, then counter and negotiate with agents to still find deals at the right price for you.
Today, investors have to be more creative with how they are generating their leads as the sources are frequently changing from market to market.
Off-market deals, or those not listed on the MLS, Zillow, Trulia or property listing sites, are the best deals to find for yourself and your investors. Here are some things we do in the Indianapolis area to find the deals that no one else knows about and generate as many leads as we can.
Direct Mail
We gather a list of homeowners who we think may be motivated to sell their home. These may be owners that are behind on their property taxes, have inherited a property, have bad credit, have city violations against them, or just can't keep up with the property for whatever reason.
We send them mail seven or eight times a year. We send a variety of mailers to reach the different personalities of the homeowners; simple postcard, professional postcard, handwritten letter, urgent notice, business letter or invitation style. We send out these mailers in hopes of the homeowner giving us a call because they want to sell their home.
Pay Per Click Ads (PPC)
We have a website that we advertise through Google AdWords so that when people search Keywords like, "sell my house fast Indianapolis", our website pops up at the top of the Google search. They click on that link to fill out our form, and voilà. We have a highly motivated lead.
Facebook Advertising
Facebook has it dialed in when it comes to advertising. They know what you like, are interested in, and search for. As a result, we pay for marketing ads through Facebook to reach people who are interested in selling their house. All they have to do is click on the Facebook link and it takes them right to our website to fill out a form.
Cold-Calling
We conduct "skiptracing" on the same lists we have for direct mail to generate their phone numbers. We then call them to gauge their interest in selling their property, providing a cheaper, but more time-intensive alternative to direct mail.
Networking
A large part of our business comes from networking with other wholesalers and real estate agents at events, REIAs or meetups. By creating your brand and talking to everyone in your market, leads will start coming to you.
For us, it is all about the math. We have a number of properties that we want to be able to buy and sell each month to provide our buyer investors with the best properties. To do that, we have to have  many properties coming into our inventory. We know the number of mailers we need to send out, the amount of money we need to spend on PPC & Facebook, the number of calls we need to make, as well as the number of  networking opportunities we need to attend in our market.
It doesn't matter the scale you're working on — you just have to figure out the formula that works for you. What are the numbers that you need to hit to make the next deal? Figure out that math, and you will be successful.