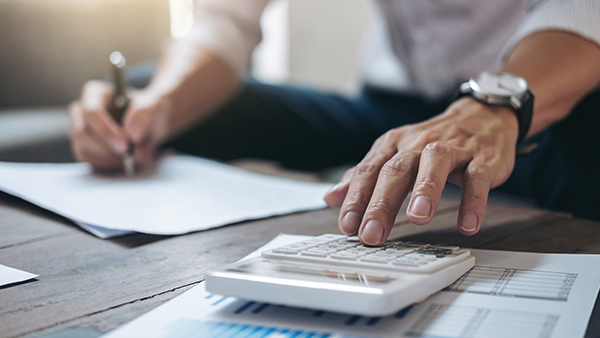 An alternative financing platform to keep more cash in your hand.
Spring is just around the corner, which means your real estate business is in full swing. As you look towards adding new projects to your roster this year, you're probably also looking to find new sources of financing. With all the options out there, how do you choose the one that's right for you? One great option is GROUNDFLOOR, an alternative financing platform that offers a unique zero payment option to help you keep the most cash in hand for your projects.
However, while that is arguably the biggest draw for real estate investors like you, it is not the only reason to choose GROUNDFLOOR as your financing partner. Here are three other great reasons why you should consider using GROUNDFLOOR for your next flipping project.
You Receive a Personalized Experience
With GROUNDFLOOR as your financing partner, you receive dedicated, personalized attention from the moment you begin a loan application to when your project repays. Each real estate investor is paired with an experienced Business Development Manager that will work closely with you to shepherd you through the loan process. Additionally, with GROUNDFLOOR you're always able to reach a real person with any questions or concerns — rather than being stuck with an automated answering service.
We Can Help Facilitate Fast and Easy Closing
Sourcing investment properties can be difficult and stressful, often requiring you to move quickly when you find a property you want. Any holdups in the closing process — especially regarding financing — can waste precious time and cause you to lose out on your desired property.
GROUNDFLOOR's newly-launched QC Maxx program was designed to prevent just such a situation. When you become pre-approved for a business line of credit through this program, securing real estate deals — such as fix and flip or BRR projects — becomes a cinch. Not only do you appear more attractive to sellers, you also benefit from a streamlined closing process. You'll be on your way to the closing table — and to the construction site — before you know it.
You Have a Knowledgeable and Experienced Team Behind You
With a combined total of over 100 years of experience in real estate, our Lending and Operations team is more than equipped to handle your unique needs and ensure your project is set up for success. With over 1,000 renovation projects funded since our inception, you can rest easy knowing you have a team of industry experts in your corner.
Learn more about GROUNDFLOOR.