The cost of evictions runs deep, beyond the owner's bank statement

Rental housing providers have all experienced (or will eventually) the unfortunate predicament of having to evict a renter. Those unfortunate events are complex and costly, with $48 billion in losses filed annually by independent investor housing providers according to IRS data. While it ultimately comes down to a business decision done typically after months of notices, cajoling and bargaining, the cliché of the rich greedy property owner heartlessly kicking a family to the curb pervades the minds of the public.
In reality, the "evil rich landlord that victimizes the poor tenant" meme is deceptive, yet it remains the majority public opinion nationally and it continues to gain strength. As well-intentioned as 90 years of recycled and rebranded housing policy may be, the very government housing assistance programs designed to provide safe, low-cost rental housing can, in fact, create a cycle of poverty for the renter and financial failure for the property owner.
These are problems very personal and familiar to me. As a child, my life was unstable due to extreme poverty, which included eviction and multiple moves to avoid eviction. Consequences of poverty led to squalor, hunger, poor health, lack of education, an addicted father, divorce, abandonment, and a single-parent household. Less visible is the emotional trauma, a sustained 24/7 mental state of destitution wreaks self-perpetuating havoc. Those problems of poverty are complex and not easy to solve. Poverty, and behaviors of poverty, cannot be imagined or fully understood unless one experiences it.
Poverty and Causes of Housing-Cost Burdens are Systemic
The very rules designed to make rental housing safe and affordable for low-income families are disincentives to housing providers. The more red tape, the harder it is to put a new property on the market as a low-cost option for those in poverty.
More than 10 million individual investors provide 79 percent of all rentals (Figure 1) with rent priced closest to the need of cost-burdened renters (Figure 2). These market-rate units are non-subsidized purchases in the market and higher quality than government housing; all totaled, structures with fewer than 10 rental units have the lowest-income residents. (2013 American Housing Survey). Suggestions that the government is necessary to provide low-cost housing because the free market is incapable has been a long-time held belief that is patently false.
Some quick stats on government Low-Income Housing Tax Credit Projects (LIHTC) housing:
Per-unit costs ranged between $126,000 to $326,000.
50,000 low-income units were added annually between 2011-2015 (GAO-02-76).
70+ percent of units to low-income households also require additional subsidy from the Housing Choice Voucher program to be affordable.
95 percent of the tax credits go to corporations and not individual investors.
The Cliff Notes version: Two taxpayer-funded subsidies combined are necessary to provide one unit of low-income housing at more than double market rate cost.
Independent Investor Housing Providers as Advocates
As majority and primary suppliers for low-cost housing, independent investors can elevate the industry and add much-needed supply for low-cost affordable housing. The strength of your collective voice will serve as a catalyst to transform systemic causes of poverty and housing-cost burdens. Advocating for self, for renters, and for common sense supply-side policy for small-unit properties will propel change that is needed to improve the marketplace and provide added supply of low-cost rental units.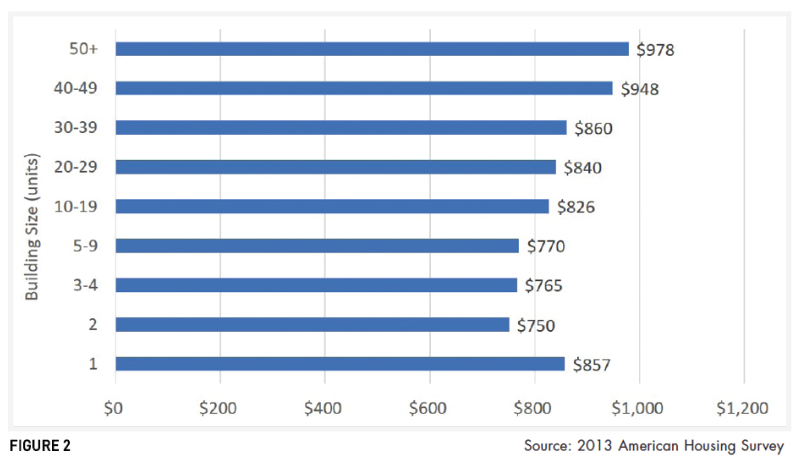 The key to effective advocacy involves education and action. When you first became a property investor, you undoubtedly did a lot of research and learning. You scrutinized the marketplace to make sure you were competitive with other offerings. You may have even taken a seminar or had a mentor to educate you about what you didn't know.
Independent investor housing providers, as a collective, have a critical role in helping others learn what they don't know. You also have the opportunity to be an advocate for your renters. The impact may be counterintuitive; it will shift the dialogue so you, the housing provider, are not the villain. The real problem is the system of regulations and requirements with which housing providers need to comply, complicating the availability of assistance and keeping those they're intended to help trapped in their circumstance. The real villain is the system at-large. It bullies renters with income-limit programs that prevent self-betterment. It bullies housing providers by passing laws that empower unelected appointees to force unfair rules and policies that add red tape and jeopardize financial freedom.
The momentum of over-regulation is gaining strength in the absence of an organized collective response by independent investors. The need is now greater than ever to join the national conversation and reframe public opinion. Your story is necessary to change that momentum with new solutions to systemic problems.
Harnessing the Power of Individual Investors
Individual investors hold a substantial amount of unrealized influence in the marketplace nationwide. You control the majority of low-cost rental housing, nearly 17 million properties with a total-unit count of 22.7 million across the United States. And each of you have your own stories of helping renters. Those stories deserve their own forum. Without them, inertia will predictably continue to gain strength through public opinion, creating a wedge between housing providers and renters.
As someone who's worn many hats — housing provider, renter, and impoverished taxpayer — I've experienced hardship and struggle wearing each. I've advocated to elevate the industry at the state and local level. Our stories can withstand scrutiny and offer unique insights for new solutions on housing and poverty. Systemic change needs national support. That begins with small steps toward a big vision to capture the heart and spirit of national influencers.
Transform and disrupt the cycle of poverty and housing-cost burdens through entrepreneurialism and thought innovation. That starts with home — with the center, with the heart.
When I've led efforts to defeat bad state legislation, taking a stand to elevate all parties was a demonstrably successful tactic in defeating those policy initiatives. Using the same perspective, we can be as successful nationally, which can also influence state policy. The federal grant system can influence state and local policy execution; it will require federal law to change the system.
This is the reason for the creation of the Federated Association to Innovate Rental Housing (FAIR Housing): to advocate for not only independent investors, but for the renters and the housing industry we serve — for the betterment of ALL.
As a nonprofit, FAIR Housing gains access to legislators that we would otherwise find unattainable, so we can share your story. Imagine facing more than 10 million housing providers who also advocate for their renters: the sound of a single voice with the influence and potential energy to broker political power at federal, state, and local levels. It has the entrepreneurial desire and capacity to add substantial supply of low-cost affordable housing at scale and the power to rebuild neighborhoods. In this vision, housing providers are undeniably viewed as a contribution to community, culture, and revival. Your story can be a legacy that elevates everyone.