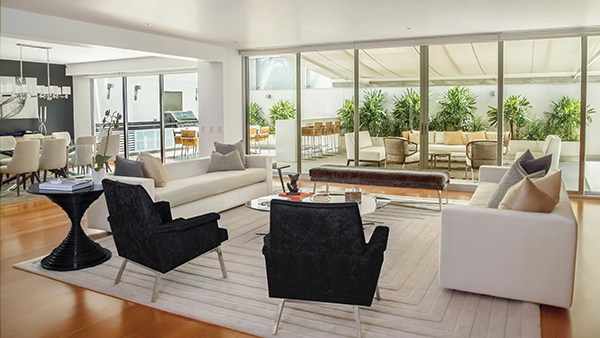 Designer tips include new and revisiting trends to spruce up any space.
On the Walls 
Gray walls lasted a lot longer than I expected! What's in now? All white walls, which can be crisp and cool or warm and soft depending on the undertone. Two of my favorites – Sherwin Williams Extra White for a true crisp white and Sherwin William Alabaster for a softer feel. I also like SW Eider White for a little warmth on interior walls, but it does have a bit of warm gray or pale lavender hue depending on the lighting. Be sure to test the paint color because depending on exposure to northern or southern daylight, it will look different.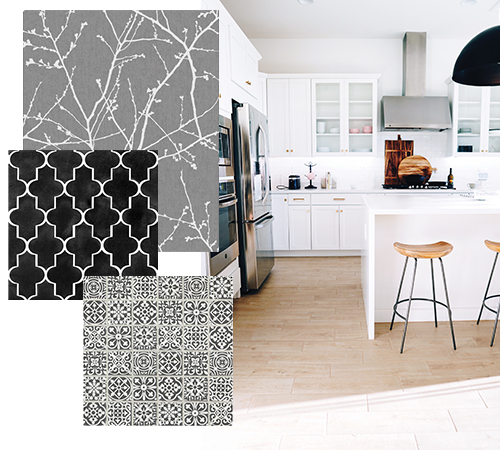 On-trend and opposite from white walls, are rich, deep paint colors on interior walls for some drama. Think bathrooms with black or dark inky blue walls or even black wall tile. Also, deep green tile options are popping up at home design stores.
Use of Space 
Outdoor living spaces are where it's at especially if your indoor space is a little tight. The possibilities are endless with outdoor fabrics, furniture, and lighting.
Open floor plans are still the way to go. In all the new construction that I have seen, a majority of the main floor communal spaces are wide open. Open spaces make it easier to entertain and easier for families with young children.
New … Again 
Hardwood floors are going lighter again. As people want more open and airy spaces, lighter hardwood floors are popping up more and more.
Wallpaper is back! But this isn't your grandmother's wallpaper. Geometric shapes, textured papers, metallics, large prints and florals are some top choices.
Thanks to Joanna Gaines, patterned cement tiles are in big time! We are seeing the patterned tiles with a nod to the past in terms of their designs but in fresh colors such as black and white, green and white, muted earth tones, or all-out provincial tones.
For inspiring professional design ideas, fix-and-flip information, and more visit LorraineBeato.com.