In my last article, I talked with you about how crowdfunding, or the use of peer-to-peer marketplaces, is beginning to change the way accredited real estate  investors can participate in real estate projects.
Peer-to-peer marketplaces, and crowdfunding,  also affect how regular real estate investors can get financing for their own projects.
If you're trying to fix and flip houses or even larger commercial properties, peer-to-peer marketplaces, or crowdfunding,  can help you. This is because fix-and-flip investors need access to money fast and don't want to have to worry about the condition of the property disqualifying them.
The better peer-to-peer marketplaces specialize in rehab loans for flippers – and know how to lend against the property's asset value.
What kinds of properties can be financed with crowdfunding and  peer-to-peer lenders?
Most peer-to-peer marketplaces focus on short-term "bridge" loans for rehab projects – getting investors over the "hump" until the rehab work is done and the property can either be sold or refinanced with a longer-term loan. One example is the house shown below: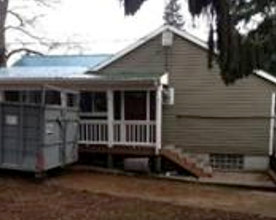 This property was one of three properties just north of Seattle that secured a peer-to-peer loan that I invested in early 2014.
As you can see, the house is not all that special, but nothing bad either. The yard still needed to be put in, and other rehab work was planned – which is why the borrowers were looking for financing help.
The properties had been purchased at auction by a group that had done many such rehabs in the area already.
The group obtained the loan to help finance the acquisition and rehab of the several properties.
It then performed renovations on the properties with the hope of selling them as quickly as possible at a higher price than the purchase price.
Why do investors use an online lender?
Major banks and financial institutions are usually just not a good alternative for house flippers.
These traditional lenders often follow rigid guidelines in their underwriting, rejecting properties in disrepair or that require more than a minimal amount of renovation. They can also be slow-moving. Good deals go a lot faster than a commercial bank can approve a mortgage.
Traditional loans also typically fund only the property's purchase, so that renovation money would still need to come out of your own pocket.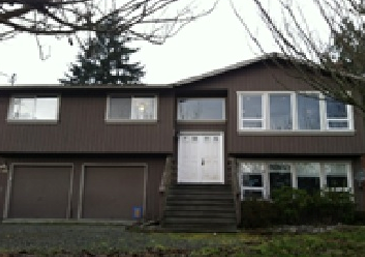 Rehab loans are a different animal – they are meant for purchasing and renovating properties.
They're great for fix-and-flip homes and can also be useful to long-term investors who need fast financing before turning to a more traditional source later on.
Rehab loans generally cover rehab costs as well the property's purchase, although they sometimes disburse the rehab amounts through draws while the rehab is being completed, when the lender has evidence of some of the completed repairs.
This brown house is another of the three properties that secured this particular loan, which was for $485,000 total.
The borrowers had both been active brokers in the Seattle market since the '80s. They personally preview each property that is purchased and directly oversee the rehab process.
Upon completion of the work, they have a team of brokers who help with staging, marketing and resale of each home. The average time on market for these transactions is well under 30 days.
Peer-to-peer lending is about closing fast to meet investors' needs
The better online real estate lenders use technology to make fix-and-flip rehab loans simple and fast.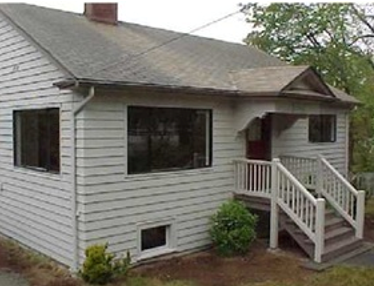 The application process is straightforward and simple.
Borrowers can simply provide a few key parameters – the location of the property, the purchase price, the rehab budget, their own income and net worth and a few other items – and technology generally helps take care of the rest.
The proprietary algorithms used at the lenders like the one I work for will take the inputs you provide and immediately generate a letter of intent.
Underwriters then promptly review the application and work with the rehab investor to speedily get any additional needed information.
The aim is to have loans close within 10 days.
This cream-colored house is the third in the group of properties that secured this loan.
Most loans are in fact financed singly, not in groups as was done here.
Technology helps make it easier for real estate investors
Technology is changing many facets of our lives, and the mission of peer-to-peer, or crowdfunding,  marketplaces is to use technology to simplify the lives of both borrowers – real estate investors actually doing the rehab work – and passive investors who just want to participate in the project's financing, which is what I was on this project.
These marketplaces can have capital ready for rehab projects nationally, using technology that provides not only competitive pricing and great leverage but fast and consistent answers – so that rehab investors can get on to that next project.
By the way, this loan for $485,000 was funded on the platform in about half a day.
Results of this peer-to-peer crowdfunding loan
From the "funding" investor's side, where I was, this loan was not only successful but was over and done with pretty quickly – the borrower paid back the loan in just six months, even though the original term had been for 12 months.
The borrower thus seems to have finished his rehabs in a timely manner, and either sold the properties or was able to get more conventional long-term financing after they had been renovated.
This is part of the fun of peer-to-peer lending. It's great knowing that I helped out an individual real estate investor, even though we weren't dealing with each other directly. That borrower, too, probably was tickled to have used a marketplace made up of individual investors (like me) to fund his loan.
Lawrence Fassler is the General Counsel of Realty Mogul, an online marketplace for real estate investing, and a registered representative of WealthForge, LLC, member FINRA / SIPC, through which Realty Mogul offers equity securities.
IMPORTANT: The projections or other information regarding the likelihood of various investment outcomes are hypothetical in nature, do not reflect actual investment results and are not guarantees of future results. The experience of the author may not be representative of the experience of all clients, and is not a guarantee of future performance or success. Hyperlinks to sites outside of this domain do not constitute an approval or endorsement of content.
[hs_form id="4″]