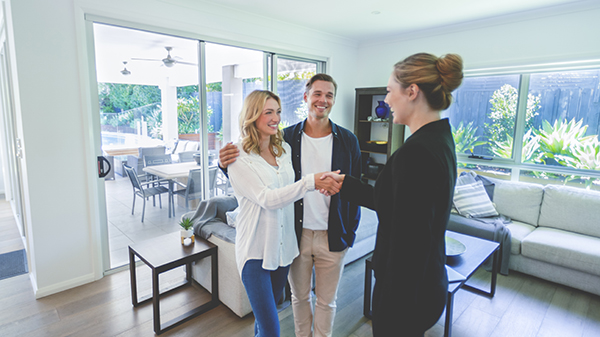 Effective property management operations
As investors, we enjoy the thought of reaping the benefits of passive income, thus many of us look to rental properties when considering our options. Utilizing leverage to acquire properties can allow us to enter the market with a relatively low capital output. Although, there is a difference between passive income and being actively engaged in those activities.
Whether you are self-managing your rental properties, or you have hired a company to manage them for you, here are a few tips that have allowed us to run an effective company. Knowing how your management company operates can give you clearer expectations and context when dealing with them.
Software
The use of technology helps create more time through automations, record keeping, task management and completing entire processes within one platform. We utilize AppFolio for around 80 percent of daily tasks. We recently started using Monday.com to track a few projects and timelines. This has allowed us to scale without having to add extra labor. Tenants do their applications through here, rent payments, maintenance requests, etc. We also can text and email through the system directly to create a funnel for communication between tenants and team members. We would likely be capped at about a fourth of our size if we did not have a great software to work with. Find one that works for you, in a price range you agree with, and learn it well. They often say the best software, is the one you will actually use.
Communication Tools
For communications to tenants, we generally use the texting function within our software or email. For documentation purposes we prefer to have as much written communication as possible. We have a live, outsourced person that answers calls into the company and documents the messages while passing them along to the team member and use CallRail to create numbers as a pass through for outgoing calls. For internal team communications, we use HelpScout, which allows us to manage emails within one platform so if someone goes on vacation or is unavailable then others can interact with the mailboxes. We also like to use Voxer as a walkie-talkie style app that allows for texting, videos, voice notes among the team so we know to respond depending on urgency.
Leasing
When it comes to leasing there are those who allow self-showings, where tenants utilize a system to let themselves view the properties with lockboxes that allow for custom codes for set time periods. Others may still do showings where a representative from the company tours the unit explaining the benefits, features, and amenities of the property. It may be wise to use both, although right now we are showing properties in-person. This technology has been helpful through the COVID environment allowing tenants to show themselves into the properties without contact with another individual. The best way to get activity from your marketing efforts is focusing on the online platforms. As real estate agents and brokers we have access to the listing service where most properties are bought, sold, and leased. We also utilize platforms like Zillow, Trulia, HotPads, etc. to ensure we are getting as much activity as possible. Aside from the lead generation is the automatic follow up with potential renters and making sure a system is in place to show them promptly to try and convert the unit. We recommend using a platform that can run applications and is fluid with the move-in process, so use a management software that can do both to consolidate information and speed up the leasing process.
Maintenance
One of the biggest challenges we can face is overseeing, coordinating, and maintaining the level of maintenance required to properly fulfill the properties. From emergency calls to routine maintenance, there is a constant flow of work needing to be done. Renovations and unit turnovers are another piece to the puzzle, so using the right network of vendors and maintenance personnel is important. Thinking through the workflow of a new maintenance request all the way to work completed can be a big task requiring multiple touch points with team members and vendors. The easier it is for your vendors to track their assigned tasks the better, along with friendly follow ups that can be automated or done through software. We generally pay our vendors weekly, so they are paid timely and keep our work as a high priority. One may consider outsourcing or bringing the maintenance division to some extent in-house. There can be pros and cons to both, but either way this piece takes up a lot of managements time.
Virtual Assistants/Remote Team Members
There has been a constant need for affordable labor especially with the rise in minimum wage and currently the unemployment has caused some disruption to the labor market. We utilize team members that are remote both within and outside the United States. This gives us flexibility and most of the time we can train someone just was well for a much lower cost than people here in the United States. Freelancers, virtual assistants, and other third-party companies can allow property managers to have a lot of leverage and higher customer service for operations. VAs can also be a great option for small businesses who need help but cannot afford what the labor market is demanding for stateside personnel.
---
Jeremy Kloter, A Marine Corps Veteran turned Broker, was raised in the Tampa Bay Area. Jeremy is the Founder of Out Fast Property Management, a top Tampa Bay property management company that manages residential properties and apartment complexes. His other business ventures include being the Co-Founder in a real estate investment fund (506B, Reg. D), a real estate brokerage, and a property management company.
---