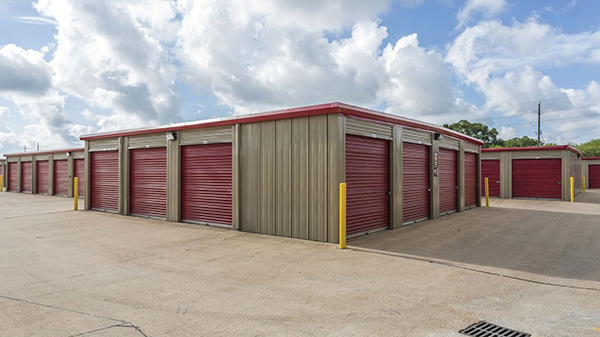 What makes Pinnacle Storage Properties so successful? Their drive, determination and overall knowledge of the self-storage industry.
*Sponsored Content
Long before John Manes and Robby Dunn launched Pinnacle Storage Properties, and eventually partnered with Erik Osterhus, they both owned single family and multi-unit real estate investments. Like many novice investors, they spent time fixing toilets, rehabbing units, cleaning carpets and investing time, energy and effort into working in their business.
While their journeys took different paths, all three eventually made their way into the real estate asset class known as self-storage. John entered the industry as an employee with Uncle Bob's Self Storage (now Life Storage) a top publicly-traded REIT within the industry. He progressed from a District Manager responsible for a hand-full of stores to Regional Vice President responsible for over 120 properties, learning everything and anything about operating, purchasing and owning a self-storage business. Robby on the other hand, moved from single family and multi-unit investments directly into purchasing, owning and running a self-storage property of his own. Erik, with a background in land purchasing and pre-production construction for the oil and gas industry, worked on multiple ground up self storage developments, before deciding to partner with these industry veterans was the ticket to a successful self storage joint venture.
In 2016 these three entrepreneurs decided to work together, launching Pinnacle Storage Properties, a national real estate owner-operator focused on the acquisition, development and management of self-storage assets.
Why is self-storage a good investment, you ask?:
Consistent, stable, predictable cash flow from rental income
Low maintenance properties, flip a unit with just a broom and dust pan
Low operating costs and overhead
Best performing real estate class for the past 40 years
Opportunities for multiple profit centers
Highly fragmented market and under-management of existing properties
It's an asset class that works for both passive and active investors
Quickly compound and grow individual net worth
Multiple opportunities for equity growth
Opportunity to build a large and valuable business
In the two years since its formation Pinnacle Storage Properties has purchased nine properties totaling 800 thousand square feet of net rentable space and more than 5,000 units with a total purchase price of over $35M. How did they raise the private equity? Through friends and family, Meetup groups, introductions, and individuals inspired to contact them after hearing their story.
What makes Pinnacle Storage Properties so successful? Their drive, determination and overall knowledge of the self-storage industry. With over 25 years of combined experience they have established an industry wide reputation for superior performance. A perfect example is the acquisition and ongoing management of a property purchased in the Houston MSA, which we will call Case Study #1.
Case Study #1 property purchase price was $1.85M, with the projected 2018 trends the property is on track to have an effective sale price of $3.5M. That's an increased value of $1.3M in just one year based on the total purchase price of $2.19M. Since its purchase, gross income has increased 37.3% and NOI has increased 67.3%. How is this possible? There are five key factors that have made this investment successful.
Implementation of top-notch management programs lead to improvements in customer services and property management.
Multiple rounds of current tenant rental rate increases. Because of month-to-month leases, additional rental rate increases were possible after completing overall property improvements including remodeled offices, complete rehab of storage doors and building facades, updates to property security and gate systems, and overall update to curb appeal.
Through economies of scale on expenses, PSP was effectively able to reduce expenses 5.6%
Adding value is self-storage is a game of nickels and dimes. Added revenue is generated by additional profit centers like retail merchandise and tenant insurance.
Overhaul of marketing programs to include updated website for increased online presence, consistent property signage and integrating into the community through local marketing programs.
The Breakdown:
Purchase Price: $1,850,000
Capital Improvements: $165,000
Soft Costs and Fees: $175,00
Total Purchase Price: $2,190,000
Loan Amount: $1,090,00
Private Equity Raised: $1,100,000
Effective Purchase CAP Rate: 3.7%
Size: 330 units / 29,000 Sq. Ft.
Gross Income at Purchase: $225,549
2018 Gross Income Trend: $359,556
Effective Current CAP Rate: 11.4%
2018 Projected Sales Price: $3,523,000
---
Self storage investments are ideal for small investors, self-directed IRS investments and high-net-worth individuals. If you want to learn more about acquiring, investing in and managing self storage properties, there's no better place to start than with Pinnacle Storage Properties. You can find them online at pinnaclestorageproperties.com.