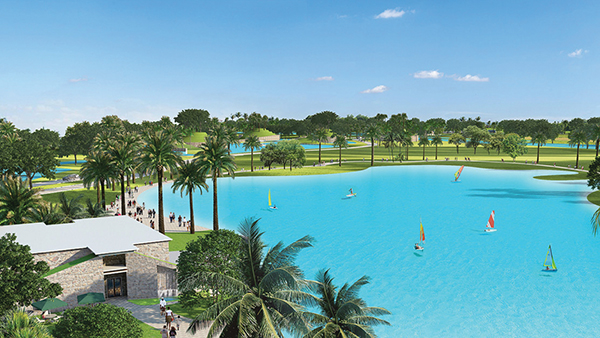 Transforming foreclosed commercial properties into stunning, desirable developments.
The U.S. population is growing, households are forming, and yet, there is a shortage of residential housing. This supply/demand imbalance is driving property values up, creating a unique opportunity for developers.
However, builders are still gun-shy after the housing meltdown of 2008. As such, many are avoiding the development of master-planned communities and instead are opting for one-off parcels or finished lots.
It's not surprising. While master-planned subdivisions can be highly lucrative, they can also be quite risky. It can take as much as a decade to get approvals and permits from the local planning commission. In that time, the economy could well have changed course.
Between 2009 and 2012, many builders went bankrupt and lost their land to foreclosure after spending years getting their projects ready for the market. This time around, they are being much more cautious. In this case, our company has been able to optimize some highly distressed purchases we made during the Great Recession to take advantage of the strong demand for residential housing. Here is how we did it:
We Made the Right Acquisitions at the Right Time
During the Great Recession, banks were often overwhelmed by the massive volumes of distressed commercial properties they had to take back. That represented great opportunity for investors with the wherewithal to buy (and then hold) large swaths of land.
In 2011, we formed a syndication and acquired a foreclosed subdivision of 4,200 residential lots just north of Tampa, Florida. We got the land for 10 cents on the dollar, paying just $16 million, down from the property's 2006 value of $160 million.
We also acquired land adjacent to the residential property that was zoned for commercial use, with the understanding that once the residential community was built, there would be a need for retail and office nearby. We paid $1.2 million for it, down from the $6 million 2006 sales price. Today it is worth more than $9 million.
Even though we were able to acquire the land so cheaply, developing it has still been a huge undertaking. We spent millions of dollars on horizontal development, which involves bringing in utilities, roads, and amenities. Any time you purchase undeveloped land, you must expect to have serious outlay in order to develop it even before you begin making your project particularly unique, as we wanted to do.
In this project, we decided to embrace both technology and nature in a new way. The property had been previously approved for luxury homes surrounding a golf course, but our team felt there were already enough golf courses in Florida. We opted for something innovative, but perfect for the location: a state- of-the-art water feature.  We chose a new technology called "Crystal Lagoons."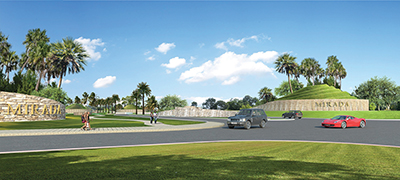 Groundbreaking Aquatic Recreation, Engineering, and Landscaping
Crystal Lagoons can turn any large property into a tropical oasis. Residents can feel like they're living at the beach without the fear of hurricanes, stingrays or sharks. They can also step outside their door and immediately have access to a clear-water lake large enough to allow them to enjoy watersports like kayaking and paddle boarding alongside amenities like waterslides and swim-up bars.
These crystal lagoon facilities are attractive both for their visual and recreational appeal, but also because they use far less energy and far fewer chemicals than swimming pools (on a per-volume basis) while maintaining a hygienic, pH-balanced, temperature-controlled water feature. Furthermore, this massive lagoon will use about 30 times less water than the 18-hole golf course originally planned for the development.
We needed financing for such a large undertaking, so we partnered with a company currently developing four similar communities in Florida. We decided to go with an eight-acre crystal lagoon holding about 18 million gallons of water, and, in addition to the amenities previously described, we will install colored-water fountains.
Water Wonders are an Emerging Design Trend
We are not alone in our desire to keep up with trends. In Las Vegas, Wynn Resorts has plans to replace its 18-hole golf course with a 38-acre Crystal Lagoon. The $1.5 billion Paradise Park project will also include a new 1,000-room hotel and 250,000 square feet of meeting space, restaurants, and other attractions like water skiing, paddle boarding, zip-lining, and nightly fireworks shows.
The Wynn lagoon will use less water than the golf course it's replacing. The resort is expecting to increase earnings from $5 million to $300 million or more annually based on these changes.