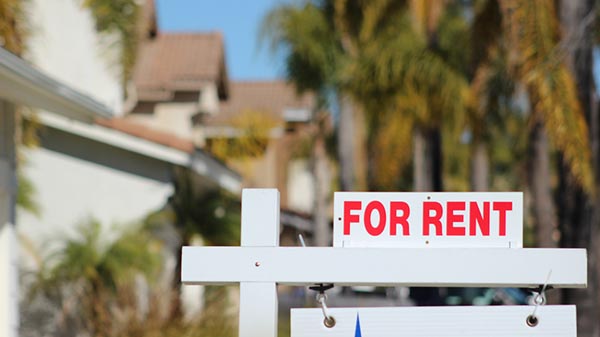 The battle lines have been drawn in the war over California rent control. Tenant advocates announced recently they have enough signatures for a ballot initiative to repeal the Costa-Hawkins Act, which could open the floodgates for extreme rent control in California and put some landlords right out of business.
Why Rent Control Doesn't Work
While the idea of rent control may sound like a nice one (help keep real estate affordable for families who otherwise would be forced to move), the concept is, by nature, easy to exploit. Tenants may hold onto low-rent apartments for years despite employment gains and higher salaries, crippling landlords' ability to collect market rents for decades. This not only hurts the landlords, it also eliminates affordable housing for people who truly need it and creates a stagnant rental market.
Rent control also creates a losing situation for landlords in terms of operating income. If a landlord cannot generate enough money to maintain properties, they will be forced to forego repairs and let buildings deteriorate. In California, that can lead to tenants being able to legally refuse to pay rent while being protected from eviction if a trigger maintenance issue arises. Landlords often tend to opt out of the rental game, sell their properties, and put their money elsewhere. If they sell to owner-occupants, which is likely, that removes those rentals from the market entirely and, again, reduces available housing for the renters who desperately need it.
We are on the Cusp of Massive Rent Control
If this ballot measure wins voter approval, investors with property in California are on the cusp of what could be a massive shift toward rent control. Cities that currently have rent control ordinances include Berkeley, Beverly Hills, East Palo Alto, Hayward, Los Angeles, Los Gatos, Mountain View, Oakland, Palm Springs, Richmond, San Francisco, San Jose, Santa Monica, and West Hollywood. Notably, Thousand Oaks has rent control but is phasing it out.
Because a repeal of Costa-Hawkins will substantially broaden the legal alternatives for cities to implement rent control, California landlords currently operating under the protection of the act may need to rethink their investment plans if the measure is approved in November.
Investor Insight:
If this ballot passes and you own California rental real estate, you may need to reevaluate your investment strategy.
Learn more about the Costa-Hawkins act here.