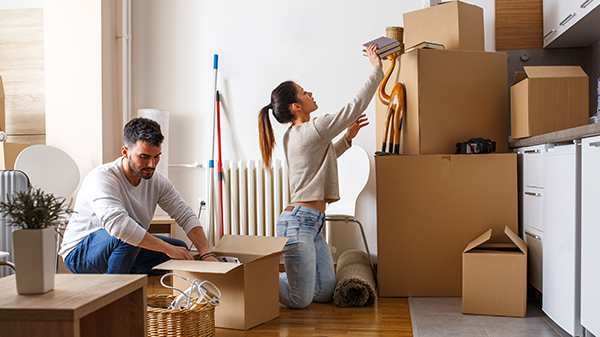 Demand for single-family rental homes continues to surge.
There has never been a better time to invest in single-family rental properties. Over the last few years, demand for single-family homes has consistently outstripped the available supply. This is particularly true of entry-level homes, as builders struggle against rising costs of land, labor, and materials to keep home prices relatively low. However, builders are also ramping up efforts to better meet the demand of a new generation of homebuyers and renters, many of whom have been waiting far longer than adults in previous generations to afford a home of their own. In fact, the 2018 Millennial Homeownership report by the UI found that homeownership rates among Millennials is about eight percent lower than those of previous generations at the same age. 
This pent-up demand is one of the many factors behind the recent surge in demand for single-family rental homes. Low wages, high student debt, and housing affordability have all contributed to conditions that have kept many would-be Millennial homeowners from buying their first house. Instead, Millennials and even Baby Boomers are increasingly renting single-family homes for extended periods of time. In many cases, households in these demographics are renting homes by choice, not out of necessity. This has started to shift the social stigma around renting, encouraging more tenants who could buy a home to simply choose not to.
Investors and even builders have taken notice of these and other changes and have jumped in to fill the supply-demand void. According to a National Association of Home Builders analysis of U.S. Census data, more single-family homes are being built for rent than at any point in the last 40 years. In 2018, there were 43,000 single-family homes built exclusively for rent, a figure that clearly demonstrates one of the new realities of the housing market. A significant percentage of these new homes are being offered for rent by the builders themselves, a new development. Gated communities of detached single-family rental homes are on the rise in markets like San Antonio, Texas, where the rental prices include high-end community amenities like swimming pools, fitness centers, and even dog parks.
At the same time, investor purchases of single-family rental homes have also reached new highs, at nearly twice the levels they were before the 2008 housing crash. During the foreclosure crisis of 2008, investors bought millions of distressed residential properties to use as rental homes. And the single-family rental market hasn't seen a significant slowdown since. As prices for existing homes have recovered to new heights, investors are turning to the build-to-rent market for their next acquisitions. There are real incentives that come with buying new construction, including lower repair costs and contractor warranties. With both builders and investors getting more deeply involved in the rental market, first-time buyers will likely face increasing competition for starter homes, making long-term renting look like an even more attractive option.
Adding fuel to skyrocketing demand is a strong trend of rising rent prices. According to a 2019 CoreLogic report, single-family rent growth is the strongest it has been since 2016. Driven by the demand of younger households, rent price increases have averaged three percent nationally over the last year, with some markets like Phoenix, Arizona, and Las Vegas, Nevada, showing gains exceeding seven percent. With large populations of retirees as well as Millennial renters, demand in these areas continues to grow because they are attracted to the flexibility and amenities that come with renting.
While some industry experts warn that such growth will be difficult to maintain long-term, there are certainly many opportunities now for investors to increase profitability and expand portfolios. With such strong growth and few signs of a slowdown in sight, there are strong incentives to consider the single-family rental home market as part of your overall wealth-building strategy.
To learn more about Real Property Management visit realpropertymgt.com.