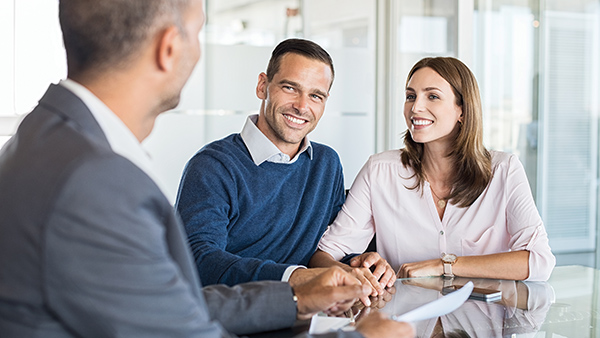 How to pick the best bank for your mortgage.
After finding your next preferred project, you need to secure financing. Financing is just as important as buying a property, if not more so. You are in it for the long term — you will have to pay a mortgage for the next 15, 20 or 30 years. So, be careful because your choice today could determine what will happen in the future. Here are five easy steps you can follow to pick the best financial institution for your investment:    
Run a Finance Check
Before you even start shopping for a lender, you need to run a final check on your finances and fix them if required. This means you should pull your credit report from any of the credit reporting bureaus. If your credit score meets the required standard, then you are good to go! Otherwise, check for errors and fix them as soon as possible. If you fall into the latter category, below are some things you can do to increase your credit score as soon as possible:
Pay your bills on time.
Pay off your debt and keep credit card balance low.
Don't open unnecessary credit cards and if you have any unused credit card, don't close them.
Manage your credit card responsibly and check your credit report often to know when you are off track.
Learn the Mortgage Landscape
The financial industry is a very complex field and can be difficult for nonprofessionals to understand the terms. So, after running checks on your credit history, learn more about the mortgage landscape and the different loan options available. You can either visit a third-party mortgage advisor or read on your own. Either way, you should learn about different institutions available, their purpose of existence, and the types of loan they offer. Also, check the terms attached to each type of loan and the rates they offer.
Visit the Appropriate Personnel
Visiting an industry expert—a mortgage advisor—in the bank you choose can save you a lot of stress and guide you on your decision. Discuss rates, terms, type of mortgages, services offered, processes, and other questions you have concerning the lending process.
Apart from saving you the stress, you should be enlightened and know more about the industry (which can be of use later). Your financial institution's mortgage advisor should be welcoming and ready to help you secure the loan.
Compare Lenders, Rates and Other Fees
Now that you've done your research and know what you need, and what you can get, it's time to shop around for the best mortgage lender. You may ask friends, family, neighbors and even independent mortgage advisors for recommendations. Doing this will not only help you fish out bad options, but it could also help reduce your expenses throughout the closing and the course of the loan.
However, never settle for a lender because a close friend recommended them, or you feel they are the best. Get multiple offers and choose the most preferred ones. Compare their rates, closing costs, origination fees, and other expenses. Conversely, getting offers from different lenders could give you negotiating power and greater understanding about the industry.
Ask Questions and Read the Fine Print
You've now received recommendations and offers from different lenders; now it's time to make the final decision. Narrow your choice to the best lenders, but never stop there. In making your final selection, you need to ask questions. Interact with the lending institution you chose.
What are the fees associated with the loans?
What are the requirements to qualify for a loan?
How do I qualify for preapproval letter?
How do you communicate with your clients?
Remember, a low offer does not make a lender the best. So, read between lines, ask questions, and follow your gut.