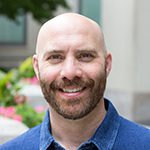 Rethinking Your Cannabis Real Estate Strategies
Be proactive by considering these three tips. The cannabis industry is currently in a land-and-expand motion, with a projected compound annual growth rate of 32% between 2021 and 2028. Even though sales have fallen lately, the future is still bright. This means many things for cannabis retailers. Topping the list ...
3 Ways to Use Lease Management Software for Inflation Protection
No one is immune from inflation. The rising costs of goods, services, loans, and leases have impacted consumers and businesses alike. The impact of inflation on commercial real estate has been enormous, especially because inflation can drastically increase the cost of rent. As business leaders know, their lease portfolio is ...