We calculate that 39 percent of people shopping for a new home work from home at least one day per week. Almost 25 percent of those homebuyers born in the 1960s and 1970s work at home at least three days per week. This shift in work and home life has created a huge opportunity for home builders, since most resale homes were not designed with this demand in mind.
E-commuting, formerly known as telecommuting, has exploded over the last 10 years, enabled by new technologies. E-commuting allows workers to avoid long commute times, save on gas, work in remote locations and have more flexibility during the day. Some employers view e-commuting as a way to attract more talented people and save on overhead costs.
E-commuting will increase with further technology advancements, worsening traffic and the pronounced shift in generational attitudes discussed in our book "Big Shifts Ahead: Demographic Clarity for Businesses."
Great Home Office Design Ideas
To help our clients maximize profits, we use two proprietary tools:
Consumer Insights: Our 153-question design survey of 22,294 new-home shoppers.
DesignLens: The new home industry's leading online publisher of design trends, which we acquired two years ago.

Per our survey, one-third of home shoppers prefer a formal office. Somewhat surprisingly, younger home buyers prefer a formal office more than older buyers do. Many Balancers (born in the 1970s) and Sharers (born in the 1980s) need to escape their noisy children and barking dog during the day. The opportunity to close the door when on a business call makes a big difference. Alternatively, one in four home buyers prefer an informal office connected to the family living area. The majority of buyers told us they will pay a nice premium for this additional small office area. We have this information by geography and customer life stage.
The main photograph for this article, is an example of a few in-home office design ideas from DesignLens, serving different customers with different budgets. While the industry has mastered designing elaborate home offices, there is a growing need to design highly functional work spaces with limited square footage.
For great ideas on how to maximize profits, contact any of our consulting leaders or the author of this blog post, Adam Artunian.
EDITOR'S NOTE: John Burns Real Estate Consulting conducts extensive research in its work with the construction and investment industries. And "Big Shifts Ahead: Demographic Clarity for Businesses," the new book by John Burns and Chris Porter, provides a wealth of information on the rapidly changing marketplace and the different groups that are shaping it. The following shows one such effect on the new-home building industry, and the insight is just as applicable to investors who want their rehab projects to appeal to a growing population of renters.
About the Author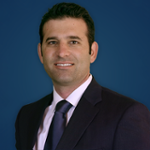 Adam Artunian, senior manager at John Burns Real Estate Consulting, provides unique insight to the company's apartment and home building consulting clients. He has also co-authored several white papers for clients, including research on foreclosure laws at the start of the housing crisis. Before joining the company in 2011, Artunian was a Senior Financial & Research Analyst at GVA Kidder Mathews and a Senior Acquisition & Development Analyst for Steadfast Companies, conducting financial and feasibility analyses for commercial development. He holds a B.S. in Finance from Santa Clara University and works in the company's Irvine, California, office.