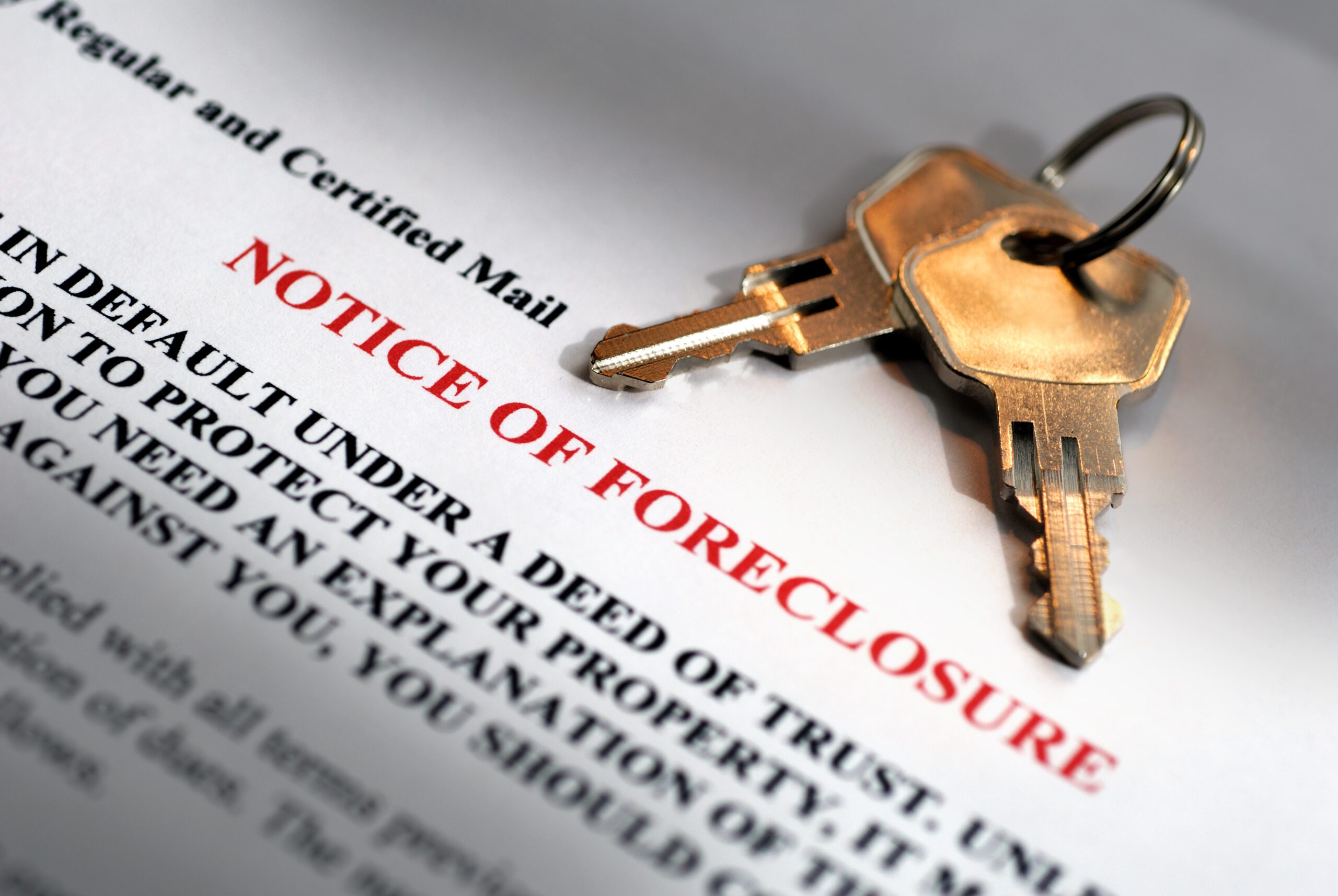 Servicers expect 23 percent of seriously delinquent mortgages to complete foreclosure.
Pandemic backlog and regulatory intervention will have biggest impact on foreclosure volume.
Irvine, Calif. — Aug. 3, 2022 — Auction.com, the nation's leading distressed real estate marketplace, today released its 2022 Seller Insights report, which shows that which shows that nine in 10 mortgage servicers disposing of distressed properties on the Auction.com platform expect their foreclosure auction volume to increase in the next 12 months. Seventy-four percent said they expect a slight increase while 15 percent expect a substantial increase.
"Now that most pandemic-era foreclosure protections have expired or are winding down, it's clear that the pro-active response to the pandemic by policymakers and mortgage servicers helped to avoid a feared foreclosure wave triggered by the crisis," said Jason Allnutt, CEO of Auction.com. "While most in the default servicing industry expect to see foreclosures gradually increase over the next year, they are expecting a higher percentage of delinquent mortgages to avoid foreclosure than the historical average prior to the pandemic."
Based on a survey of more than 50 Auction.com clients from mortgage servicers and government-sponsored entities (GSEs), the report also shows that a backlog of distressed mortgages from the pandemic is expected to have the most impact on distressed disposition volumes over the next 12 months, beating out regulatory intervention, a recession, home equity and interest rates.
The most likely foreclosure increases will be among government-insured mortgages and on properties located in the Midwest, according to survey respondents.
The survey also asked Auction.com clients about outcomes for their inventory of seriously delinquent (SDQ) mortgages, many of which are no longer protected by the forbearance programs enacted in the early days of the COVID-19 pandemic.
On average, Auction.com clients expect 23 percent of their SDQ inventory as of June 2022 to go to foreclosure auction in the following 12 months, although 20 percent of clients expect more than 30 percent of their SDQ inventory to roll into foreclosure auction sometime in the next 12 months.
The expected SDQ-to-foreclosure roll rate is below the historical average of 27 percent, which may be thanks to the high levels of home equity for properties securing delinquent mortgages. Auction.com clients surveyed estimated, on average, that 72 percent of their SDQ inventory had at least 10 percent equity as of June 2022.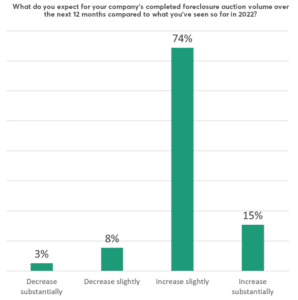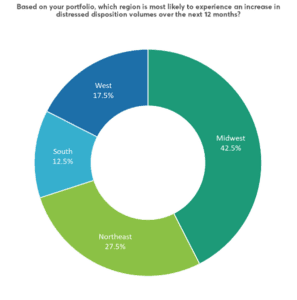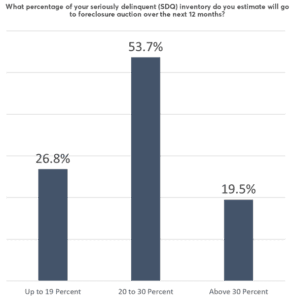 About Auction.com
Auction.com is the world's leading distressed real estate marketplace that engages buyers with a real-time bidding process, providing more transparency than a traditional real estate transaction. With more than 700 employees in offices across the United States, Auction.com uses world-class technology and data science to bring buyers and sellers closer together, bridging the gap between both sides and unleashing the power of the marketplace with its unrivaled transaction platform. For more information, visit: https://www.auction.com