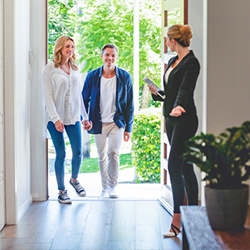 Many realtors and real estate brokerages are increasingly choosing to use real estate management software programs to manage their many properties and holdings.
Owning property and having a place to live in is one of our fundamental needs as humans. Maybe this is why the real estate sector is always buoyant and growing. This is also why this sector is a major indicator of economic strength. Many realtors and real estate brokerages are increasingly choosing to use real estate management software programs to manage their many properties and holdings. Here are seven benefits:
This is of prime importance for those realtors and brokers who are managing many properties at once. This is doubly important if these professionals are also involved in real estate investment. These programs are integrated into the cloud realtors and brokers can access these programs whenever they want to. Additionally, they can use more and more memory and storage space when necessary as their businesses grow. They don't pay more for this space.
Furthermore, these programs are frequently updated in the cloud. This makes any changes permanent and far-reaching. Gone are the days when the manual sync had to be done to update information. Now, the virtual availability of the cloud is crucial to those realtors whose busy practices keep them constantly on the road.
All realtors and brokers have almost certainly heard horror stories about large and small-scale security breaches. They don't want to be a victim of either data or identity theft. Well, cloud-based software programs employ teams of professionals whose job is to keep hackers out of the databases.
One way these programs can offer better data security is through the consolidation of documents. These programs store all information in one place, usually in a 'dashboard.'
All software programs are built to offer a good user experience which includes manageability. The information in them can easily be updated and old information can easily be permanently saved. This is important for all users who have landlords as clients. Since landlords rent out properties, tenants often have a reputation for 'trashing' the properties. After all, these tenants don't own the properties outright and may not care about maintaining them. These programs allow realtors and brokers to store their clients' (landlords) images of properties throughout the year. The clients can then determine if their properties have indeed been degraded or unacceptably modified. They can hold the appropriate parties responsible. This is a 'godsend' for landlords who may have made substantial real estate investments.
These are also good for the landlords. Landlords are constantly improving their properties, either through repairs or renovations. They must do this to ensure that their properties are in 'mint condition' and conform to the latest in building rules, regulations, and codes. They need a system that can support and maintain the integrity of the pictures and supporting documents they have of their properties that they have changed and improved upon.
      Instant communication ensures transparency
The latest real estate management software has automated communication tools. This allows for easy communication with clients. Landlords need this because this gives them a real advantage. They often have pressing issues that may arise suddenly and need immediate attention at 3 in the morning. They can alert realtors and brokerages if an apartment complex has suddenly and uncontrollably flooded. They can also let these professionals know if a tenant has decided to 'overstay' his or her lease. The realtors and brokers can seek legal help for their (landlords) clients.
Transparency is needed in the real estate industry because it is heavily regulated.
      Routine tasks are automated
Real estate is not a complex industry because selling real estate is not rocket science. Anyone with enough time and a basic understanding of real estate law and the real estate industry can easily buy, rent, sell, or lease properties on behalf of others – in other words, they can become realtors and/or run real estate brokerage firms. However, the process of buying, selling, renting, or leasing properties is very time-consuming because of all of the work that is involved. The best real estate software programs streamline this process by automating the task of filling out numerous forms repeatedly. They send out constant notifications that alert realtors and brokerages about changes in forms or recent developments in the industry – in terms of practices, rules, and regulations. What's more, is that realtors and brokerages find that they can stay abreast of payment cycles by automating late fees and payment reminders.
Any professional loves to hear the words, 'get paid faster.' Realtors and brokers are no exception. Well, real estate portfolio management software programs easily allow for this. They can receive a payment within a few days by sending out automated payment reminders immediately. This does prompt landlords to motivate tenants to always pay their rent on time. These software programs also allow realtors and brokers to enforce late fees in court. Doing so ensures that these fees will always be paid on time. Helping brokers and realtors keep track of pending, sent, and received payments and notices helps them to get paid faster and to send delinquents to collections faster.
      The data is always backed
The real estate industry is constantly changing in terms of rules, regulations, properties for sale, lease, or rent, and more! Data is always changing for these reasons and needs to be backed up regularly (if not daily!) Real estate management software programs are capable of doing this. This allows realtors and brokers to always be able to pull up a copy of documents immediately should their servers and/or systems go down.
Real estate needs management software programs
Gone are the days when realtors and brokers had to keep physical files full of relevant documents of the properties that they had leased, rented, and/or sold. Real estate management software programs have automated all of this. They have streamlined the entire process of managing real estate for both realtors, brokers, and their clients. This has largely been accomplished by automating many of the routine and mundane documents and aspects of real estate management. Interestingly enough, this has made the real estate industry more transparent and helps realtors and brokers get paid easier and faster!