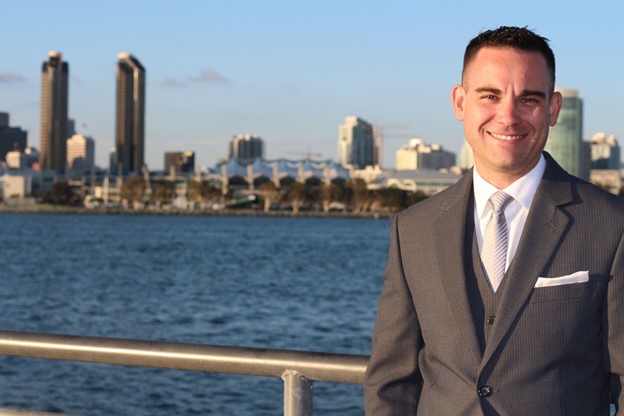 These tips will help you buy your first commercial property with less hassle
Commercial property is at the top of many people's wish lists, and for a good reason: It has proved to be a profitable venture time and time again.
The right investment can leave you with a valuable asset that you can rent out, creating a steady monthly income stream. However, commercial real estate investments are not for everyone as they require significant capital to get off the ground.
On top of that, there's significant research required and due diligence on your part to ensure you get the best price and avoid problems down the line.
The good news; with sound practices and a little help from experts, you can nail it right from the word go. If you're a first-time buyer, the process can seem challenging and lengthy.
These tips will help you buy your first commercial property with less hassle.
1. Choose a Great Location
Location is critical when buying commercial real estate.
You want to buy a property that will get a lot of business for your tenants—and in an area you can afford. If you have a tight budget, do a lot of research to find the state and counties with the best prices for commercial property.
Additionally, you'll want to go for a location that will attract tenants.
Find out whether there are future developments being planned in the neighborhood. Will an off-plan shopping mall undermine the value of a high street location that you're looking at?
Make sure there's a future demand for the property by performing research on the available social amenities, such as schools, hospitals, and shopping centers.
2. Hire a Team of Trusted Professionals
An experienced investor may have the courage to do some property buying tasks, but a first-time buyer shouldn't begin alone.
It's advisable to have a team of trusted professionals on your side. This way, the process moves smoothly, saving you money and time in the long run. Some professionals you may want to consider hiring include:
Realtor
Realtors or real estate agents have knowledge of the real estate market and even your neighborhood. They will not only help you locate the property of your dreams but also help you negotiate a competitive price for it.
Attorney
Real estate attorneys are knowledgeable of the commercial property landscape. They'll help you understand applicable laws, protect your interest during negotiations, and ensure the agreement is legitimate.
Appraiser
Having an appraisal done on the property before purchasing is a good idea.
An appraiser will tell you what the property is worth and help ensure you aren't paying too much. If you're taking a mortgage, your lender will hire the appraiser, though you'll still bear the appraiser fee.
Insurance Broker
An insurance broker or agent can help you with your insurance needs, including commercial property insurance and mortgage life insurance. This insurance covers damage to the property caused by named perils, such as fires, vandalism, storms, etc.
3. Evaluate Different Commercial Properties
It's a good idea to shop around before settling on the right commercial property.
Property prices vary by state, location, neighborhood, and local market.
Do your homework well to ensure you're not overpaying for a property you could get elsewhere at an affordable price. Make a list of the properties that fit your search criteria and determine the best one for your needs.
Run price comparisons between the properties you're considering and schedule tours to visit them. You'll also want to ask questions about the neighborhood, past uses, property taxes, future developments, zoning, repairs, and renovation costs.
If you're in New York, you can easily find commercial real estate for sale in Staten Island, NY through reputable sites like PreReal. But if you're new to commercial real estate, we recommend seeking the help of a real estate agent to help you navigate the property market.
4. Complete Due Diligence
Due diligence plays a critical role when investing in commercial real estate.
Essentially, this involves fact-checking and evaluating the condition of the property.
Before the purchase, you'll want to:
Evaluate the location, the real estate market, and compare multiple properties
Assess the state of the property
Due diligence will expose known and unknown issues regarding the title, liens, easements, encumbrances, or restrictions that may affect the property or its development. Possible restrictions may be related to licensing, zoning, environment, or legal compliance.
Wrapping Up
Purchasing commercial real estate has proven to be a lucrative investment.
However, the industry is complex, and failure to exercise due diligence when investing can prove costly down the line. By following these tips, you'll not only purchase the right property at the right price but also enjoy a smooth buying experience.