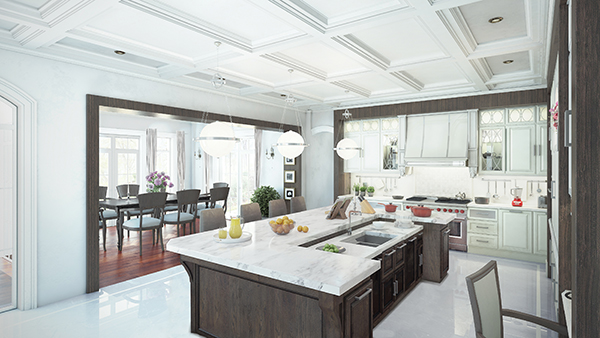 If you haven't been using 3D tours to market your single-family rental properties, you might want to consider doing so.
According to PlanOmatic, a national provider of Property Insights and marketing services for the single-family rental industry, the impact of 3D tours is substantial. The company announced the results of its test that measured the effects of 3D tours on SFR marketing.
The test was conducted in partnership with a leading provider of single-family rental homes nationwide. PlanOmatic's test data found that property leads increased by 25 percent, and days on the market decreased by 23 percent when a 3D tour was used to market a property compared with only using professional photography.
PlanOmatic's test tracked more than 162 of its partners' properties across three markets: Indianapolis, Memphis, and Dallas. PlanOmatic created 3D tours for each property utilizing new Ricoh Theta Z1 cameras, which produce the most visually accurate 3D tours and models on the market today. A test group was formed by adding a 3D tour alongside professional photography, alternating between Matterport 3D and Zillow 3D, to the property listing online. The test group was compared to a control group that used only professional photos to market the property, and the activity was monitored between February 8 and March 26th.
"Most home searches start online today, and this has changed the way in which single-family rental properties are marketed," said Kori Covrigaru, co-founder and CEO of PlanOmatic.  "Digital tools such as 3D tours allow a consumer to visualize a home without having to step foot in it, and the data from our test proves that single-family rental properties that are marketed with 3D tours online result in increased consumer leads, and fewer days on the market. Consumers are demanding 3D experiences online and prioritizing properties with 3D assets."
About PlanOmatic
PlanOmatic provides quality photos, floor plans, and 3d to the single-family rental industry with speed and at scale, nationwide.