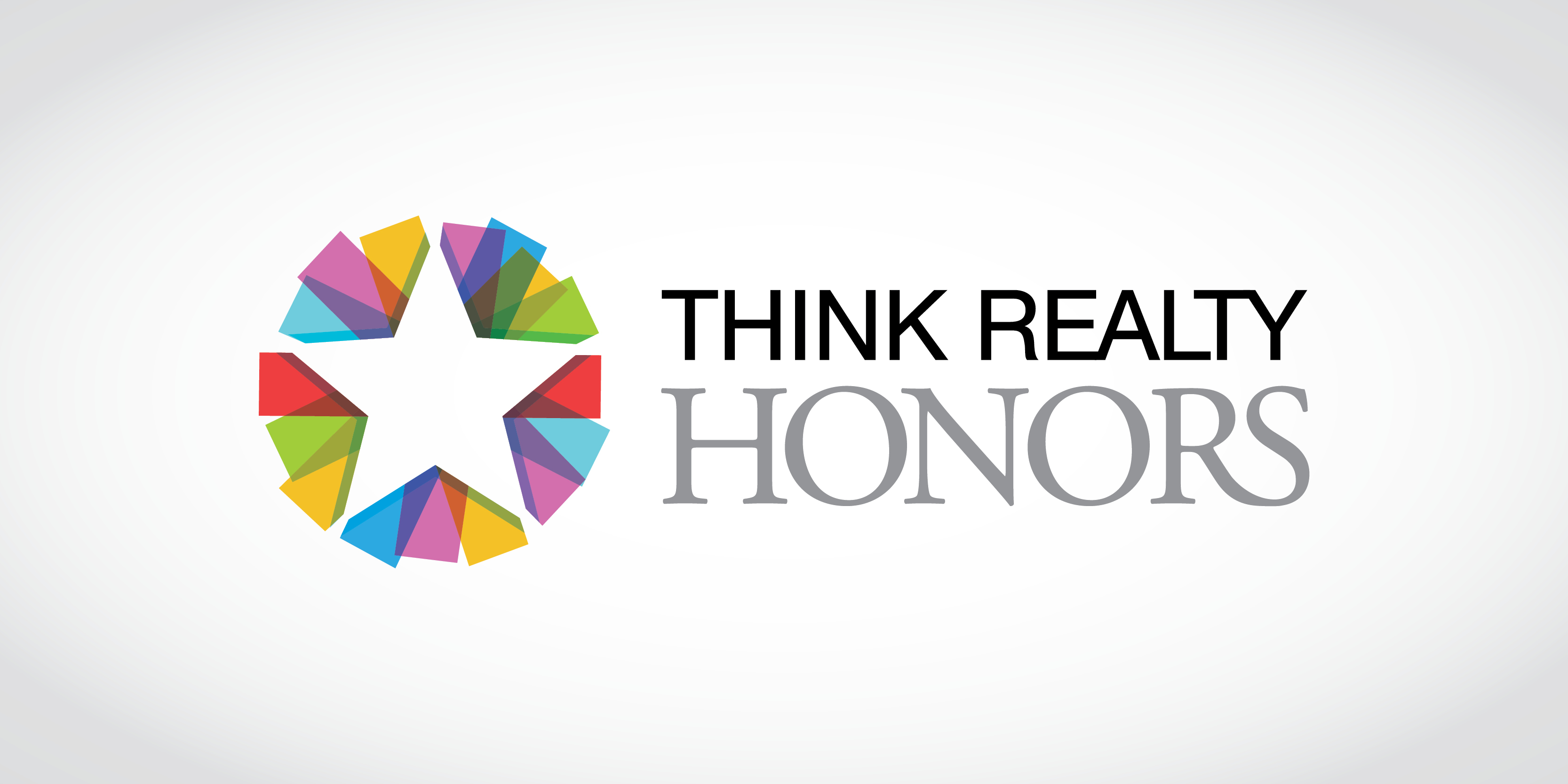 This Year's Industry "Movers and Shakers" are Making a Difference Everywhere
Each year, Think Realty honors the leaders and change-makers of real estate who represent the best the industry has to offer. These individuals are nominated by their peers, and the finalists are determined by an independent panel of judges who are former Think Realty Honors recipients themselves. This year, our finalists cross the entire spectrum of the industry. Their stories range from new investors just beginning (and exponentially growing) to true industry veterans with decades of experience, from single-family investors focused on just a few neighborhoods to multifamily moguls buying millions of dollars' worth of real estate at a time, and from major industry players employing hundreds of real estate experts to one-man (or -woman) operations making a difference with just the energy of the CEO alone.
We are incredibly proud of this field of finalists, and we'd like you to meet them all.
All finalists are invited to attend the Think Realty National Conference & Expo in Atlanta, Georgia, on October 14, 2017, to be recognized at the official awards luncheon and spend the day networking with attendees at this exciting event. Reserve your spot.
Finalists for Master Investor of the Year: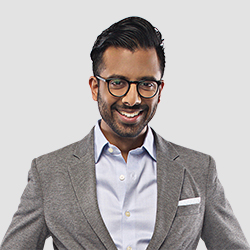 Abhi Golhar
Managing Partner, Summit & Crowne
Abhi Golhar is a member of the Think Realty Resident Expert team, where he is known as "The Connector," host of daily radio show and podcast "Real Estate Deal Talk," a managing partner at real estate investment firm Summit & Crowne since 2008, a real estate developer and single- and multifamily investor, and a private lender. He is also a contributor to Forbes, Inc., Entrepreneur, and The Huffington Post. Golhar excels in building proven, custom teams for difficult projects, mentoring new investors toward their real estate goals, and, as his title suggests, effective networking. "Without the people in real estate, acquisitions and assets mean nothing," he observed in his application. The students who nominated him added, 
"Abhi is the perfect example of the fact that if you focus on helping people, success will jump right out at you!" and "Abhi is a friend and business partner as well as being one of the sharpest young investors I've ever known."
Marco Santarelli
Founder & CEO, Norada Real Estate Investments
Marco Santarelli has been investing in real estate since he bought his first property at 18. He is the founder and CEO of Norada Real Estate Investments, a nationwide provider of turnkey cash-flow investment properties. He is a published author, host of the "Passive Real Estate Investing" podcast and the creator of the DealGrader™ system that scores the quality of potential real estate investments in a snapshot format. "Real estate has been and still is the greatest wealth creation vehicle available," he said, adding that the "time freedom that comes from financial freedom through real estate" and spending that time with his loved ones is the real reason he invests. One of the clients who nominated him added,
"Marco is one of the most genuine investment providers out there and one of the most conscientious. His years of experience and successful investing are self-evident when you meet him."
---
Finalists for Multifamily Investor of the Year:
Albert Daniel "Dan" Butler III
CEO & Founder, CrestCore Realty, LLC, CityLight Commercial Services
Dan Butler is CEO and founder of CrestCore Realty LLC and CityLight Commercial Services in Memphis, Tennessee. Since 2001, he has purchased more than 500 single-family homes, duplexes, and small apartment complexes in Memphis, 99 percent of which still reside in his portfolio. He specializes in improving occupancy and raising cash flow and rates of return in multifamily properties. His companies employ 75 people who serve 500 investors in the United States and internationally who own 2,500 properties with more than 5,000 tenants. "I started investing in multifamily real estate to give me choices in life over the long term, but I had no idea that the opportunities I created would be 10 times what I thought they would be!" he said. 
One of his colleagues said of him, "Dan humbly flies under the radar, but he truly deserves to be recognized for his inspiring and industry-leading accomplishments."
Jay "Fixer" DeCima
CEO, KJAY Publishing
Jay "Fixer" DeCima is a published author, mentor, and multi-family real estate investor with more than five decades experience in the industry.  "One of the things that makes me the proudest is that for 50 years I have been able to provide affordable, clean, safe housing to hundreds of families," he said, adding, "At any given time 25 to 30 percent of those units were rented under HUD Section 8 to low income families, many of which have rented from me for two generations." One of DeCima's favorite things about real estate is when it's time to sell. Because he provides seller-financing on his deals, he receives monthly note payments that create a substantial retirement nest egg that he refers to as his "pajama money." He explained "Once a month I trot down to the mailbox, in my pajamas, to pick up my checks." 
One of his mentees said of DeCima, "Jay helped me buy 85 rental units in Northern California. I continue to own and rent most of these units to this day. He has certainly been a very strong mentor to me."
---
Finalists for Single-Family Investor of the Year:
Marcus Painter
CEO, M&C Properties LLC
Marcus Painter is the CEO of M&C Properties LLC in Kansas City, Missouri. He and his wife, Cara, started M&C Properties a little more than 10 years ago and have grown the business from what Painter describes as a "do-it-yourself rehabbing operation" to a "proud business with more than 1,000 successful property transactions." He added, "To date, we have a fully integrated company that sustains a growing construction, acquisition, and property management company and provides services to hundreds of customers in several countries."
One of his clients said of Painter, "Marcus and his team have added a tremendous amount of value to my portfolio. His expertise and experience are an integral part of my business."
Painter said that the things he values most about real estate are revitalizing communities and giving back. He cited a recent neighborhood revitalization project that M&C Properties undertook to bring back a number of derelict homes in a local, "once-vibrant" neighborhood and his family's support for mission work in Africa and the Cystic Fibrosis Foundation.
Mitch Stephen
Owner, 1000Houses.com
Mitch Stephen started investing in real estate full-time 21 years ago and has been proudly self-employed ever since. He has spent much of his time refining the art of owner financing to the benefit of his own portfolio and those of other investors. He has purchased more than 1,000 houses in and around his hometown of San Antonio, Texas. That number inspired the title of his book, My Life & 1,000 Houses: Failing Forward to Financial Freedom. "I think my proudest moment was when someone drove 300 miles to shake my hand and thank me for allowing them to quit their job and take control of their own life," he said, adding that the time he bought a property for $230,000 and sold it for $1.1 million 12 months later is a close second.
One of Stephen's students described him as "one of the most humble people I know who values everyone he meets every day." Another added, "He created a successful business from nothing!"
---
Finalists for Educator of the Year:
Jan Britt
Founder & CEO, Jan Britt Interiors
Jan Britt is the founder and CEO of Jan Britt Interiors and has been helping clients decorate their homes and investment properties for more than 20 years. She also teaches a continuing education course for Georgia real estate agents and has been an instructor in Kennesaw State University (KSU)'s College of Continuing and Professional Education for 17 years. Britt not only teaches and implements traditional staging and design; she also creates affordable, replicable design themes optimized for real estate investors to minimize time on market, maximize rents and sales prices, and eliminate negative experiences associated with showing investment properties that can scare off potential buyers. "My techniques make my students' lives easier and more profitable, and that makes me feel good," Britt said.
"Jan recognizes the value of hands-on learning," observed the KSU Department of Continuing Education representative who nominated her. One of her students added, "I know many instructors, but none like Jan. She is always excited to learn and share her knowledge as well as going the extra mile to make sure we receive more than we expected in every class."
Brad Sumrok
Founder, Brad Sumrok Multifamily Investing
Brad Sumrok is the founder of Sumrok Multifamily Investing, a company he founded in 2012 to "help people retire in fewer than eight years by investing in multifamily real estate (apartment complexes)." Sumrok has been principal in more than 3,000 units in the past 15 years. "I'll never forget quitting my job after just three years of apartment investing," he said, adding that he loves multifamily investing because it is a "feel-good business [that enables investors to] not only make some serious money, but also transform apartment communities by providing a great product and service for residents."
One of Sumrok's students said about him, "Brad's coaching and mentoring in apartment investing changed my family's life. With his help, we have acquired three apartment complexes in the last year and a half." Another added, "Before I met him, I was in the rat race and was miserable. Within six months of meeting him, I was passively invested in almost 300 doors and now I am a partial owner in 700 doors."
---
Finalists for Property Manager of the Year:
Linda Liberatore
Founder & President, Secure Pay One Inc.
Linda Liberatore is the president of Secure Pay One, Inc., a property management company dedicating to saving property managers and real estate investors money by reducing slow-paying residents and resolving cash-flow issues. She is also the author of Daily Inspirations to Achieve Your Real Estate Investment Goals and My Landlord Helper: Keys to Managing Your Real Estate Investments, Achieving Explosive Growth, and Saving Money. "Probably one of my proudest moments was helping a landlord save his building from foreclosure by moving to timely cashflow just in time to avoid foreclosure," she said.
One of her clients called her "the driving force behind her team's success" and another called her "a role model to the community through her efforts in giving back," citing her involvement with local colleges, fundraisers, and local business incubators. "Linda and Secure Pay One are a godsend for independent landlords with small holdings and those with dozens of units," another stated.
Deb Salek
CEO/Broker, AvenueWest Northern Colorado
Deb Salek is the CEO, owner, and broker at AvenueWest in Northern Colorado. AvenueWest is a corporate housing provider specializing in fully furnished and serviced residential property rentals. Salek and her husband started their Colorado branch of the franchise in 2013, hitting $1.1 million in gross revenue during their first year of business and doubling that in the second. Although Salek focuses primarily on corporate housing now, she bought her first condo in 1995 and that investment appreciated 47 percent over the next three years. She works closely with many investors who wish to enjoy the benefits of owning corporate rentals but do not wish to manage them directly. "I love that real estate is a tangible asset that is easily understood and evaluated based on market, physical, and environmental factors," she added.
"Some of my favorite things about Deb are her drive for excellence and sustainability in her business, her passion for people, and her willingness to always try and improve what she does," observed one of her colleagues.
---
Finalists for Service Provider of the Year:
Kevin Ortner
President & CEO, Renters Warehouse
Kevin Ortner is the president and CEO of Renters Warehouse and author of the book Rent Estate™ Revolution. Ortner joined the Renters Warehouse team in 2009 when he opened the first franchise in Phoenix, Arizona. Renters Warehouse manages more than $3 billion in residential real estate and services for more than 13,000 investors owning 20,000 residential homes. Ortner said, "Today, homeownership is at an all-time low [and] Americans are also increasingly unprepared for retirement. Our goal at Renters Warehouse is to help investors leverage a rental portfolio, what we call 'Rent Estate' or 'Real Estate for the Rest of Us,' as a tool to take hold of their financial future and build a legacy." Ortner has a personal passion for real estate as well: "When I lost my job as a corporate pilot in 2009, my real estate holdings and my interest in property management saved me and my family from financial ruin. Real estate is one of the most powerful investment vehicles available to ordinary Americans."
According to the client who nominated him, "Kevin's investors are able to relax knowing their properties are receiving first-class care regardless of portfolio size."
Blake Johnson
Founder & President, Finishing Touches Remodeling
Blake Johnson is the founder and president of Finishing Touches Remodeling, a contracting company dedicated to serving the needs of real estate investors in the Fort Worth, Texas area. "Our team has a deep understanding of real estate investing, especially in the North Texas region, and we know what it takes to ensure properties sell," said Johnson. "I'm probably proudest that we have survived 17 years in real estate, including the market crash. We turned that situation into a successful growth opportunity for our business." One Finishing Touches client described Johnson and his company as "loyal" and added,
"He truly cares about his clients." Another wrote, "Finishing Touches has completely changed the way I think about general contractors for the better because he understands investors' needs and care about them."
---
Finalists for 2017 Emerging Leader/Rising Star:
Lukas Krause
Lukas Krause became the CEO of Real Property Management, the largest single-family property management company in North America, less than two years ago in March 2016. Not only does his company have more than $13 billion in assets under management, but Krause cultivates a personal real estate portfolio as well. While he describes his proudest moment in real estate as the purchase of his first home, he said of being a landlord, "My investment property is someone else's home while they are living in it, and I believe as the financial beneficiary of this arrangement it is my duty to maintain a standard so that the tenant is proud to call that property home. I lead my organization with this philosophy." Krause added that his goal for Real Property Management is to "fundamentally change service standards for the property management industry as a whole."
Krause's colleague said of the young CEO, "During his first year [as CEO] the company grew by 16.3 percent in units managed and increased revenue per property by 20 percent while franchisee satisfaction scores reached the highest in company history."

CityLink Real Estate Solutions (Tyler Weitz & Keith Murray)
Co-Founders, CityLink Real Estate Solutions
Although CityLink Real Estate Solutions has only existed since 2014, the company is taking the Raleigh, North Carolina, area by storm. Co-founders Tyler Weitz and Keith Murray buy distressed properties and convert them to profitable, productive investments at high volume and breakneck speed while still managing to keep empathy at the very heart of their investing model. "We always want to be extremely sensitive to our clients' perspectives," said Weitz, who does not refer to motivated sellers as "leads" or "deals" but always "clients" or by specific case or name. "They're often not in a great situation: foreclosure, debt, distress," he added. "Our goal is to try to build an offer that meets their needs, whatever those needs may be, as well as our own." Weitz and Murray officially joined forces to found CityLink just under three years ago.
"They have such a creative, compassionate approach to real estate," said a client who nominated them. "It's making their investors love them and it's one of the main reasons they've been so successful so quickly."
---
Finalists for Private Lender of the Year:
Rob Barney
Founder and President, DHLC Investments, Inc., DHLC Now
Rob Barney founded DHLC Investments, Inc. in 1998 with proceeds from what he describes as "an internet venture." Barney is experienced in all aspects of real estate investing but has chosen to focus mainly on the lending side of the equation, staying in business and thriving throughout the financial downturn thanks in large part to his personal guarantee to investors that he will take over and manage any project on which he makes a loan should that become necessary. "Whether you're flipping homes or lending money, you have the opportunity to change lives. It's gratifying to give borrowers access to funds and investors a profitable opportunity. Both parties get the ability to reach their goals and dreams," he said. Barney not only is a volunteer educator at two different local colleges but also recently founded his own nonprofit, DHLC Now (Delivering Hope, Labor, and Compassion Now), that provides free construction services and materials to military and first responder families in crisis with housing repair needs.
"He's just an all-around good guy," said one of the investors who nominated him.

Bill Green
CEO, LendingOne; Financier & Chairman, The Green Family Charitable Foundation
Bill Green is the CEO of LendingOne, a financial technology company focused on providing creative financing to professional real estate investors. "My initial interest in real estate was fueled by its non-correlation to the stock market and the healthy risk-adjusted returns over the long term," said Green, adding that ultimately this interest "paved the way for LendingOne's technology-enabled private lending, which makes us one of the fastest-growing private lenders in the country." Green recently published his first book, All In: 101 Real-Life Business Lessons for Emerging Entrepreneurs. Green noted that LendingOne currently has a presence in 41 states after just under three years in business.
"Bill is a dedicated businessman, serial entrepreneur, successful real estate investor, and published author in addition to contributing time and effort to numerous organizations including the Young Presidents Organization, the Children's Hospital of Philadelphia, and The Green Family Charitable Foundation," observed a colleague. Another added, "He's got incredible business acumen."
"They have such a creative, compassionate approach to real estate," said a client who nominated them. "It's making their investors love them and it's one of the main reasons they've been so successful so quickly."
---
Finalists for Commercial Investor of the Year:
Tammy Phelps-Keglovich
Director of Acquisitions & Management, Capstone Investment Acquisitions & Founder, Capital City REIA
Tammy Phelps-Keglovich is the founder of Capital City Real Estate Investors Alliance (ccREIA). At Capstone Management, she and her husband, Jim Keglovich, lead the acquisition, repositioning, stabilization, and management of 15-to-150-unit properties in multiple U.S. states. Part of that process includes renovating many of those properties to establish maximum value within their communities. "Building communities where we can make a lasting and profound difference in the lives of others is why we are here," she said. Phelps-Keglovich and her husband recently "purged" the majority of their physical possessions in order to move onsite into one of their newer communities to better participate in repositioning that investment. "We're dedicated to giving our residents truly awesome communities to call home," she explained.
"Tammy is not just a landlord buying up commercial properties. She is creating communities at every property she and her husband control," wrote the colleague who nominated her. "Additionally, she invests her time and passion in other investors [through ccREIA] to teach them how to use commercial property investing to create financial independence and legacy."

Steve Down
Founder, Financially Fit, Even Stevens Sandwiches, The Falls Events Centers
Steve Down is the founder and CEO of Even Stevens, a sandwich shop that has become a force for sustainable change in the communities it serves, and The Falls Event Centers, innovative and state-of-the art event facilities that are rapidly becoming "the place" to hold business gatherings, dream weddings, and family events. "For every sandwich sold, Even Stevens donates the value of that sandwich to a local non-profit which, in turn, feeds the hungry," Down explained. Even Stevens has already donated more than 1 million sandwiches in its two years of business. The Falls Event Centers also support Down's "cause capital" concept, offering free facility space to local non-profit partners from their unused inventory.  Both endeavors meet Down's priorities of making a difference in the communities in which he invests while also turning a profit. "I invest in real estate because it is a hard asset and provides preservation for your investment during the wealth creation phase," Down said.
"Steve has an unwavering commitment to building businesses that change lives and communities for the better," said an investor who nominated him. "He's helped more people than can be counted through his cause capital philosophy."
---
Finalists for Humanitarian of the Year:
Think Realty has five Humanitarian of the Year finalists, unlike our other categories where the field was narrowed to two. It is particularly noteworthy that all five were also nominated in other categories. Read about them in the profiles above or read more about the causes that inspired members of our judging panel and our nominees in every category here.