The couple was a farming family from just outside the city limits and had received an offer to purchase their land from a single-family-home developer.
They had called ahead and wanted to sit down with me to discuss how to best invest their million-dollar windfall.
As a real estate investment broker, I of course am intrigued when people walk into the office with lots of cash to spend and their minds made up that they want to invest in real estate.
How one couple chose to invest $1 million in cash in real estate
As exciting as this is, I always set out to make sure that the buyers' strategies are in sync with their long-term objectives.
This couple was savvy enough to use an attorney and negotiate a nice sales price. This would not only pay for their land but also help cover the cost of lost revenues their farm would generate. When the property closed and they paid off all their other expenses, they would have just over $1 million left over.
What to do now as millionaires
While there are many people who may take the stance that, "Wow they are now instant millionaires, life is good," this couple was very purposeful and wanted to make sure they were set up for the long term so they could truly enjoy life.
They would no longer have a farm to run, and the husband was interested in buying some properties and taking care of them. This would give him lots of free time to enjoy his family but still give him some tasks to keep him occupied. It sounded like a great win for them.
1031 tax-deferred exchange and real estate investment options
We had a lengthy conversation about the different investing options and the benefit of a 1031 tax-deferred exchange that would further leverage their million dollars by deferring their capital gains tax through like-kind investing exchanges.
This is yet another aspect that made real estate investing very interesting to them. With a large sum of money at their disposal, they wanted to start big so they had already visited—and weeded out—a number of investments.
A few investments they looked at:
A first look at office buildings to invest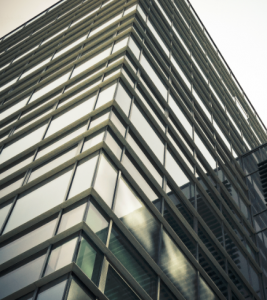 They liked the concepts of office buildings. The returns looked very favorable to them.
The turnover aspect spooked them, as tenant turnover time often is longer than they expected, which would result in lost revenue.
Then there is the realization that having to do build-outs—office space modifications to suit the needs of the new tenant—is a costly venture that may need to be repeated during each tenant turnover.
Since this was commercial property, he would not be able to do a lot of this himself.
This was not looking like the type of property ownership that they had envisioned, and they began to wonder if this was the best fit for them.
They kept looking.
Tenants in common (TIC)
This looked perhaps like an interesting alternative. With a TIC, essentially there is a group of people who put funds into an account that purchases commercial buildings.
Buildings like drug stores, office complexes and even small strip malls may be categorized and funded as a TIC. This is a very passive investment. You put your money in and all the purchases and management are handled by the TIC facilitating companies.
You as an investor simply sit back and collect your checks. On the surface, this looked compelling, with two large exceptions:
 The exit strategy was not exciting. As only part owner of a building you could only sell your interest in the property. They did not have much interest in this. The upside potential was very limited.
Then there was the fact that as a total passive investment there would be no little projects for them to do to keep them occupied.
Apartment complexes
Here is an investment they thought would provide them monthly revenue and give projects to keep them busy.
The returns were indeed looking good.
While visiting these properties, though, they started losing interest.
They saw challenges in all these people from different walks of life living under one roof.
Upon further investigation, they found tenants complaining about other tenants to be a larger problem than they wanted.
They wanted to invest and be involved in the management of the building, but not necessarily in the management of people and domestic differences.
Single-family homes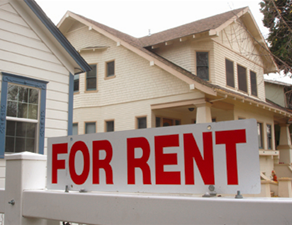 This couple saw an ad for a single-family home I was promoting as an investment property. The tenant was in place, and it was a performing asset.
A cash buyer of this property would have a $1,000-per-month positive cash flow. This definitely caught their eye. So they scheduled an appointment to talk.
After sharing their stories of the other investment options they considered, and their frustrations with those options, they wanted to explore these single-family home options.
During our conversations, they started thinking of all the benefits they could get from simply owning a bunch of single-family homes as investments:
There would be no tenants complaining about other tenants. They would not be frustrated with common areas and the lack of respect a tenant gives them.
They would have many more controls. Tenants of single-family homes pretty much pay all their own utilities and take care of their own lawns. The couple would also have control over the repairs and renovations. They could keep rents maximized. Also they had control over exit strategies. This would allowing them to do the needed things to ensure they could sell for top dollar when they chose. Single-family homes are the most liquid property class in which to invest. They could reposition into different or better properties and invest as they saw fit.
Owning a handful of single-family homes would give him projects to work on without dominating his time.
Buying six to 10 properties would give them nice monthly revenue with very little work and they would still have a million dollars' worth of assets growing in value each year.
Should they decide to expand to more assets and more monthly revenue, they could put mortgages on these properties one-by-one, and leverage into more properties.
The executed plan to invest
With $10,000 of monthly revenue as the objective, we put eight different properties under contract.
Closings were tied to coincide with the guidelines of the 1031 exchange rules, and they ultimately purchased eight properties free and clear.
Once they get used to the change in lifestyle, they plan to leverage these properties allowing them larger monthly income with an expanding equity growth portfolio.
They are thrilled with their investments and convinced they made the only choice that was right for them.
[hs_form id="4″]