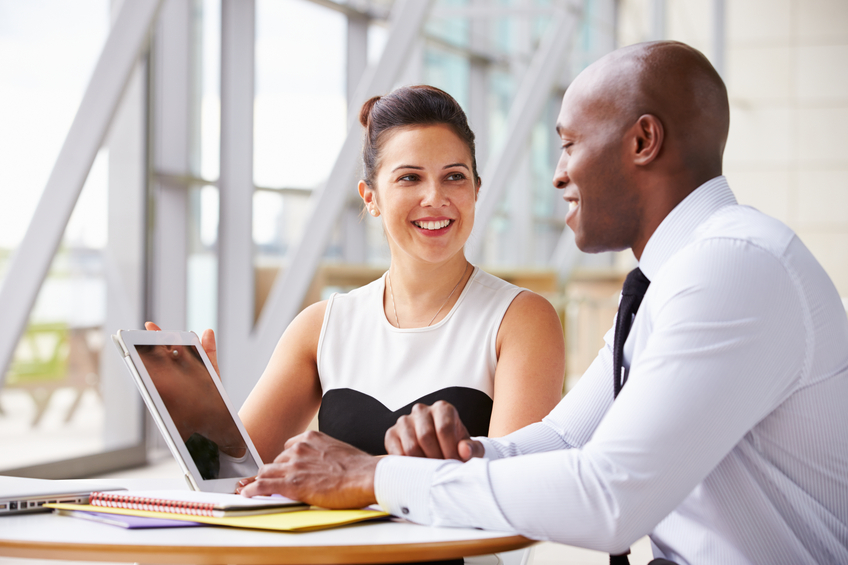 Training your employees is crucial if you want your business to work effectively. It is not sufficient to only train new employees, as you should constantly improve your whole company. Moreover, you may want to prepare a universal handbook for every employee to have. This way you can make sure that they won't forget about the most important rules and they will be able to check everything by themselves.
Below, you will find 10 employee handbook topics you will surely need to cover. It includes health and safety regulations, workplace guidelines, company security measures, information about benefits and leaves, and many more. Read on and make sure that your handbook has all the necessary information!
General Information
This part is dedicated to the general information about your company, including its history, legal form, address, official contact information, and so on. You can also include the information about the CEO of the company and other high-ranking officials as well as their contact details.
Company Policy
In this section, you will need to define all the policies that are set by your company. Make sure that you include all the policies in writing so there are no misunderstandings or doubts among your employees. Include information about the working hours and overtime, benefits and leaves, workplace behavior, workplace expectations and performance reviews, and many more.
Computer Security Policies
You need to make sure that your employees know how to properly use computers at work because their online activity can threaten your business's security and reputation. Explain to them what is expected of them when using computers at work: which websites are allowed or not allowed to visit or open; which files/documents are appropriate for sharing online; what is spam – what is not.
Also, explain to them how to respond if they receive an email that looks suspicious or try to trick them into opening an attachment that was sent by a hacker or a scammer. Make sure that everyone knows what they can do if they become a victim of cybercrime or data breach. Here you can find cyber awareness training.
Security Measures
In this section, you need to mention all the security measures that apply in your company, including safety procedures, emergency plans, fire evacuation procedures, lockdown procedures, and others. Also, make sure that you provide all the contact details for a security officer who will help your employees if they encounter any kind of problem or emergency situation at work.
Health & Safety
This is one of the most important parts of your handbook, as it is crucial for you to inform your employees about everything they need to know for their safety at work. You will need to cover topics like fire safety regulations, medical concerns and how to deal with them, emergency procedures, first aid guidelines, and much more.
Employee Relationships
In this section, you need to inform your employees about what they can expect from their coworkers, supervisors, and clients. For example, you should clarify whether they should give gifts to clients and, if yes – which ones. You may also want to include information about your company's dress code as well as appropriate behavior in various situations. Also, if you have any rules regarding social media usage at work, address them in this section as well.
Workplace Conduct
Your employees need to behave professionally at all times. This section should include information about appropriate workplace behavior, including attire, using only English at work (if it is a multilingual environment), and socializing with coworkers during work hours. Moreover, you should tell them that they should avoid any kind of discrimination or harassment at work. Finally, you should include a list of do's and don'ts at work: what is appropriate employee behavior and what is not.
Employee Benefits
This section is where you need to describe all the benefits your employees have access to health insurance coverage, sick leave policies, parental leave policies, as well as how to apply for these benefits and how to use them effectively.
Privacy & Confidentiality Policies
You must cover privacy issues with your employees in this section because they are very important for the company's security and reputation. Tell your employees what information they are expected to keep confidential and which should be shared with colleagues and clients. Also, tell them how they can protect themselves from data breaches or from becoming a victim of cybercrime. Include information about the security measures you have taken to protect your data, as well as about the consequences of breaking privacy policies.
Conflict Resolution Procedures
This section is extremely important if you have team members who always argue with each other or blame each other for something they did wrong at work. Tell them what steps they should take if a conflict occurs: how they should report it, who will be in charge of resolving it. Also, inform them about who they can go to for additional advice or help: HR department or supervisors. Make sure that every employee has all the necessary information about handling conflicts at work!
Conclusion
Having all of the topics covered in one place will save time tremendously when preparing the onboarding process for your new employees or simply when somebody wants to check the information about how to request a holiday or a sick leave. It is best to prepare it in an online version so every employee will access the handbook fast and easy. Additionally, an online handbook will be easier to update or make changes.