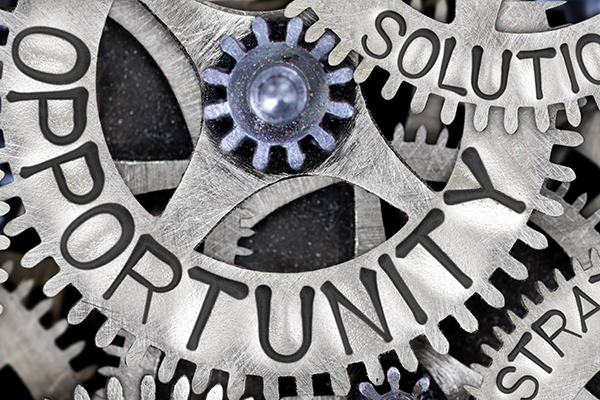 Three factors are key to investors' ability to continue earning profits.
High interest rates. Low inventory. Declining refinance activity. Increasing foreclosures.
Rarely, at least in recent memory, has there been such a challenging confluence of factors creating so much uncertainty in the real estate market. Still, there are some distinct messages in the tea leaves that industry professionals can use to guide successful decision-making in the coming months.
Given the lack of housing inventory and the widely agreed upon belief that interest rates will continue to rise, the spring market has already shown a rush of activity. Homebuyers are clamoring to beat tomorrow's rates.
Signals for Continuing Strong Demand
Despite recent reports of the first quarter showing contractions, the current economy remains strong, with low unemployment rates. That means employees are being paid a premium to come to work, and the average homebuyer has a war chest. These prospective homebuyers may be more reluctant to spend considering rising gas and food prices, but the situation is a far cry from the credit crisis we saw in 2008. Housing demand will very likely remain strong. For the first time since 2007, house prices have been deemed unaffordable for most Americans. The simple fact is this: Home prices (and now interest rates) cannot continue to outgrow income or income increases.
What we have here is not a bursting bubble of home values. It's a deceleration—a market slowdown that might include pockets of corrections in markets where prices have been inflated. For instance, we might expect to see adjustments in coastal beach towns where the prices have gone up by 30% in recent years. That type of growth is not sustainable, and especially not in these conditions. Several experts suggest 80%+ of housing will experience a low likelihood of price declines. At the same time, interest rates cannot rise forever and will eventually stabilize housing market demands.
Right now, we're carefully monitoring foreclosure rates. In 2010-, foreclosures peaked at around 2.9 million per year. In 2018 and 2019, before COVID, they dipped to about 500,000 to 600,000 per year. During COVID, foreclosure filings plummeted to less than 200,000, given the forbearance agreements and foreclosure moratoriums that were put in place during that period to support homeowners. The silver lining for some of those in trouble is home values have spiked, so many people have been able to modify their loans with willing servicers to bail them out of the foreclosures.
In early 2022, foreclosure moratoriums ended, and the floodgates are open. Filings are up 39%. If, by the end of the year, the numbers revert only to the lower end of the previous normal of 500,000, we'll see 300,000 added houses on the market. We anticipate that it will likely be more.
What Does This Mean for Investors?
For investors, this means more demand and inventory. And, often the inventory will have greater renovation needs. Whether for a fix-and-flip or a long-term rental investment, people are acquiring properties that need renovation, and they require more liquidity to navigate that process and to outbid larger investor conglomerates. In our work lending to investors, we've already observed that we now lend on average $70,000 to $80,000 for rehab costs compared to our previous earmarks of $40,000 to $50,000.
With rental demand at an all-time high, longer-term rental investments are more and more attractive to investors. We expect to see the growth continue here.
As always, the key to investors earning profits will be these three factors:
Identify the right property project.
Find a finance partner committed to your success through well-designed financial products to maximize liquidity while offering responsive service.
Connect with a qualified contractor.
If you follow these three golden rules in combination with current housing market forces, the ongoing economic environment will offer profitable opportunities for real estate investors.
---
Susan Naftulin founded RFG with Jeffery Goldberg in 2009. In addition to serving as president of RFG, Naftulin also serves on the American Association of Private Lenders' Ethics Advisory Committee, where she upholds the real estate industry's values and supports professional conduct in private lending.
Before becoming president of RFG, Naftulin held several senior management positions in the mortgage industry, including general counsel, managing attorney, chief operating officer, and senior vice president for both privately and publicly held mortgage lenders. Before entering the mortgage industry, Naftulin was a creditors' rights attorney with the Philadelphia law firm of Fox Rothschild LLP.
---