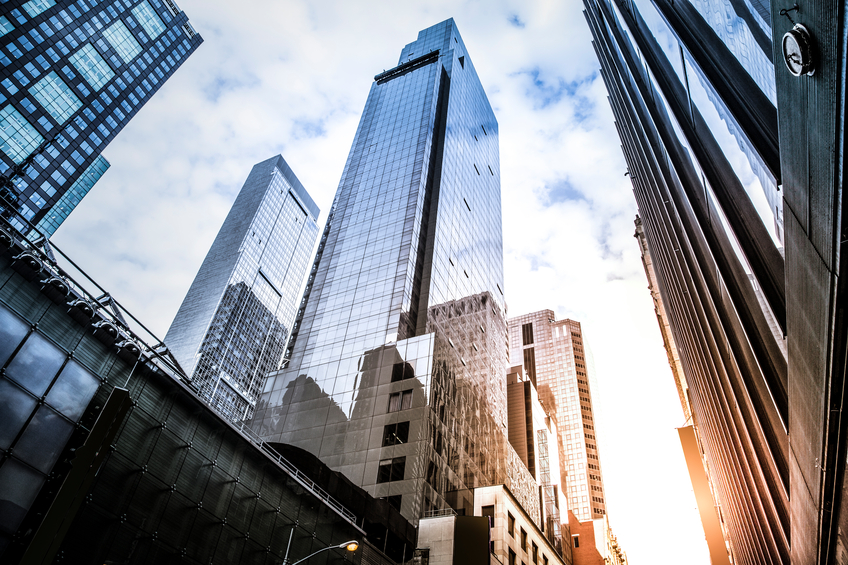 Certain American cities are seeing prices rise; others are starting to cool. Some broader demographic trends have continued, though—urbanization is on the upswing, and urban office usage patterns are changing.
Home Buyers Want Cities
No less than Robert Shiller—a 2013 Nobel laureate in economics, professor of economics at Yale University and the co-creator of the S&P CoreLogic Case-Shiller Index for housing—has indicated that a particularly interesting feature of the current housing market is how demand has recently skewed toward homes in central cities, rather than in more spacious distant suburbs.
Some have warned, however, that recent residential construction has largely been targeted toward affluent Baby Boomers, i.e. larger and more expensive dwellings that don't really help the market for first-time, young adult buyers. Surveys by the National Association of Home Builders show that less than 20 percent of new construction in recent years has been for entry-level properties, whereas before the recession that share typically hovered around 30 percent.
That may be changing. Urban in-fill projects, while always a bit more challenging for permitting processes and other logistics, have usually been "worth it" for real estate investors with a solid knowledge of the current market (added-value features, current pricing, etc.). The current market sees that trend potentially standing out even more.
First-time, young adult buyers represent an opportunity for home flippers—and apartment/condo developers/rehabbers—to profit from value-add opportunities in areas appealing to that Millennial aesthetic. Many of the hipster "hot spots" are urban core neighborhoods with plenty of older homes in need of major renovation. Active real estate investors who specialize in fixing and "flipping" homes to such young-adult buyers may have a real entrepreneurial opportunity to take advantage of the current disconnect between demand and the supply being furnished by many ground-up developers.
Many have noted how a dearth of a supply across markets—not just the high-end ones—has hindered sales volume in many regional real estate markets. "There is just not enough housing," said Michael Marini, who focuses on urban infill projects. Marini builds clusters of sleek, modern single-family houses that are just inches apart from each other.
Marini decided there was less risk in these urban infill projects. An added plus—people buying in those neighborhoods tend to appreciate good design, he said. "We can't do this product in some cities. It wouldn't be well received." Still, he thinks that too few new for-sale homes are being built, relative to demand. "There's room to run," he said of prices.
'Co-Working' Office Space
Flexibility can be key in the work environment; witness the contractor-driven success of Uber and others. Large companies also increasingly find the concept attractive with real estate, too.
The good news is that renting flexibility seems to help not only smaller renters, but landlords and property investors as well. Vacancies are being filled, and rents being lifted, for many players in the commercial real estate market.
Landlords offering these spaces may often offer tenants a private, glass-walled office on a floor with other firms with whom they will share amenities such as pool tables, coffee bars and meditation rooms. Real estate companies may also host events such as Bloody Mary brunches and speeches from business leaders.
Co-working has exploded in the past due to the latest tech boom—but can be appealing to other potential tenants as well. Co-working allows a company to enter a market without making a big financial commitment—in an area that's often unfamiliar, noted Elizabeth Brennan, a vice president at FactSet. And co-working has been attributed to contributing toward some key metro area office growth, including that of Los Angeles. That market continues to improve, with growth in co-working and technology firms helping to fill up offices and lift rents.
Complimentary beer, coffee and the ability to bring your dog into the office are saleable features today. "Those are all key to keeping employees happy," said Brennan. Larger metropolitan areas like Los Angeles also benefit from the availability of co-working workplaces spread across the city. "To have offices in multiple parts of the city is just too appealing," said Jamie Hodari, co-founder of Industrious, a real estate firm opening a downtown L.A. co-working location.
Real estate companies leasing on a co-working basis often can turn a profit because they can charge more on a per-square-foot basis than the "normal" market rate—though it means packing tenants onto a single floor. WeWork, a venture-backed company, owns five properties in L.A. already and is targeting others in Pasadena, Culver City, Playa Vista and Irvine. Tenants in the Santa Monica facility include Dropbox and Delta.
Tenants are also beginning to sign multi-year deals, because they like the atmosphere of working amid other companies. "People historically viewed us as a month-to-month community, and that is changing," said Jon Slavet, WeWork's West Coast general manager.
About the Author
Lawrence Fassler, an attorney and real estate investor, is Corporate Counsel of RealtyShares, a leading real estate investment marketplace that places equity investments through North Capital Private Securities Corporation; a registered Securities broker-dealer, and member of FINRA/SIPC. RealtyShares as an institution does not advise on any legal issues, and this article is for general information only and does not represent professional legal advice. Contact the author at lawrence@realtyshares.com.