Think Realty Conference & Expo returns to Baltimore!
Experience firsthand what Think Realty has to offer.
Saturday features the acclaimed Think Realty Expo with exhibits open from 8:30 a.m. – 5:00 p.m. There will be over 40 exhibitors who can provide you with various tools and services strictly focused on helping you achieve the most you can as a real estate entrepreneur.
Saturday will also feature presentations from keynote speakers, educational sessions (including a local market panel), deal street where wholesalers and lenders come together, and lunch.
---
See Sherman Ragland - The Wizard of O.Z. (Opportunity Zones)!
How will Amazon's new headquarters in Washington, D.C. and Opportunity Zones in the Baltimore-Washington Corridor affect the region's real estate industry? Keynote speaker Sherman Ragland, a foremost thought leader in the industry, will examine these topics and show what you can do to earn serious profit on them.
---

Sunday gives prominence to our Think Realty Resident Experts who will deliver educational sessions on topics such as Wealth Building, Establishing Your Business and Brand, Residential Investing, Risk Management, and Commercial Investing. There will also be a couple of educational workshops hosted by valued partners.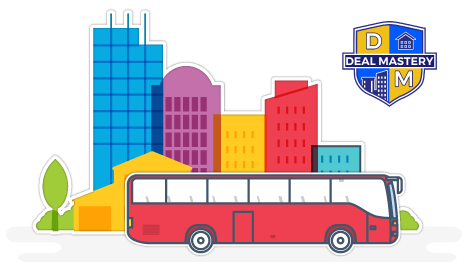 Back by demand, Deals Meetup group is hosting a guided bus tour Sunday afternoon.
*Additional fee
---
Save the Date - A Think Realty Event is Coming to Your Area Soon!