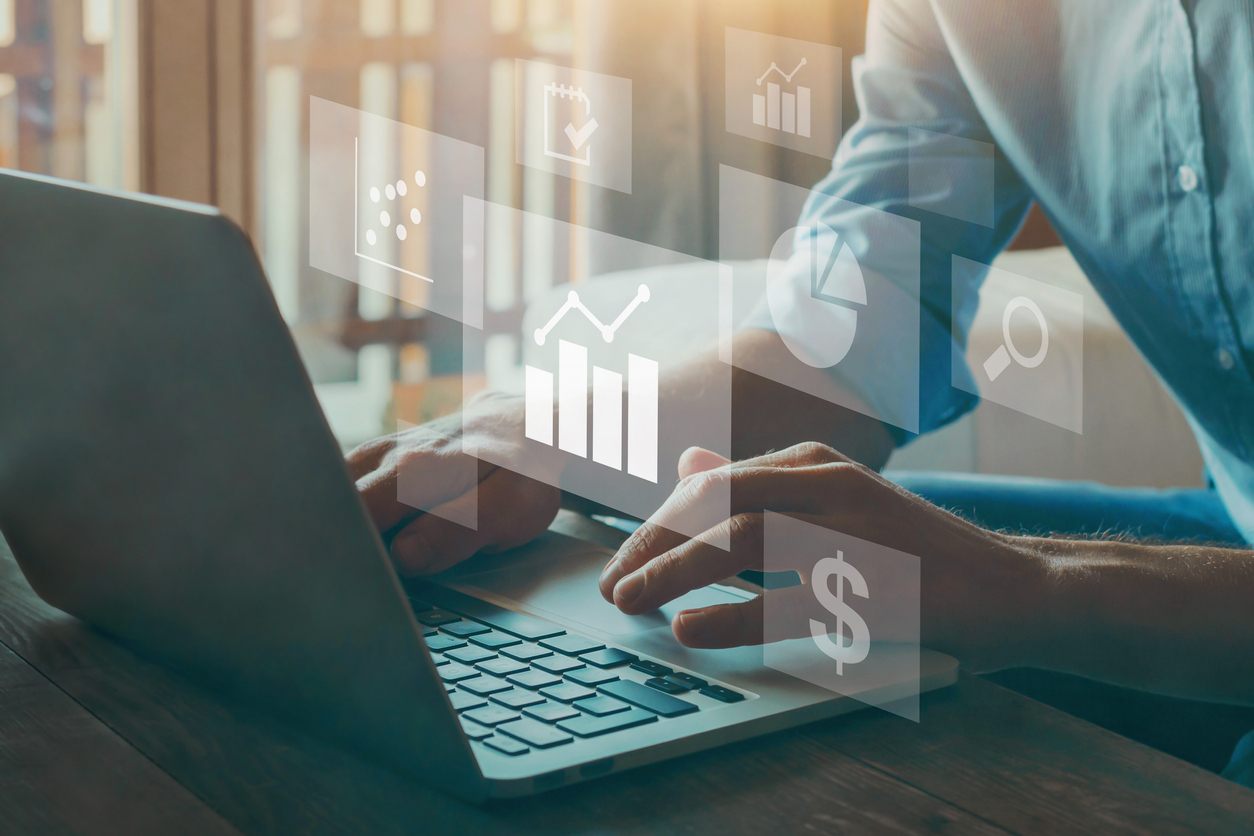 Being a self-employed landlord can be challenging. Although many newbie landlords are still collecting paper applications and receiving payments by check, it is much simpler to use helpful digital tools to manage rentals more effectively and save more time to expand businesses, grow portfolios, and spend quality time with their families.
Fortunately, there are software solutions available to assist DIY landlords in running their rental business, from listing homes to finding renters and collecting rent payments. Property management software systems have sprung up to support investors, landlords, and property managers in staying organized, not just in the context of day-to-day tenant communication and administration but also during the tax season. 
What to look for in property management software?
Tenant screening (background and credit checks)
Online payments 
Online tools to interact with tenants
Maintenance request management
Online lease signing & lease renewal
Rental advertising options
Accounting dashboard
Financial & rental reports
The rental management systems listed in this article offer free options so it's easy to get acquainted with their functionality prior to making a final decision. Let's take a deeper look at every software system:
Avail
Avail is a rental management tool that helps landlords promote their vacancies, screen renters, run background, credit, and eviction checks, generate and sign lease agreements as well as collect rent online. 
Avail is a user-friendly and easy-to-use software program created for DIY landlords. Receiving rental payments from tenants via the app is as simple as inputting the tenant's email address and the rent amount, followed by linking the landlord's bank account.
Pricing: 
Unlimited Plan – The Unlimited Plan is free. It comes with syndicated listings, state-specific leases, online payments, and maintenance tracking.
Unlimited Plus Plan – The Unlimited Plus Plan includes next-day payments, waived ACH fees, customizable leases, and the option to create a property website.
Avail top features:
Syndicated listing, credit screening, criminal screening, state-specific contracts, online rent payments, and maintenance tracking are among the features available for landlords for free. 
Finding tenants for a vacant property with Avail is easy: Landlords can create a listing right in the Avail app and it will be published on ten reputable listing sites.
TenantCloud is an all-in-one software system with an unlimited number of listings and properties available within any plan. This software provides a great number of solutions for everyone interested in making a profit from their rentals or for those searching for a place to live as a tenant. It is one of a kind service, where users can register as landlords, property managers, owners, tenants, or service pros. 
Pricing: 
TenantCloud offers four plans: Free ($0/mo), Starter ($15/mo), Growth ($50/mo), Business (Custom pricing). It also has a free trial that helps to test out the features from the higher-level plans. 
TenantCloud top features:
Every higher plan includes the features from the previous plans plus some new options. Let's have a detailed look at every plan and the features it consists of: 
Free – an opportunity for those who are just at the beginning of their journey in the real estate world. Landlords can benefit from such features as Screenings, Debit & Credit Rent Payments, Maintenance Management, and many more. 
Starter – the Starter Plan offers even more useful features including ACH Rent Payments, E-signature, Auto-Pay for tenants, Premium Leads, etc.
Growth – for landlords with small and medium-sized portfolios, the Growth plan is ideal. The Growth Plan includes all benefits from previous plans and advantages such as Team Management & Tools, Custom Domain, Team Tracking, Task Management, Team Calendar, and more for a $50 monthly payment.
Business – The Business Plan is a perfect decision for a property manager with a team. It is useful for those who need team management tools regularly. The Business Plan provides unlimited opportunities for the property manager`s team.
TurboTenant
TurboTenant is a free, all-in-one software solution designed for landlords and property managers with one to several hundred units. Online rental applications, screening services, lease administration, payment processing, and more are available within the service. With one click, landlords can advertise their vacant property across multiple platforms.
Pricing: 
Although the service is free for landlords, they can additionally purchase useful forms packs for landlords for $99, e-signature for $9,  and lease agreements for $29. 
TurboTenant top features:
TurboTenant has an easy set up process and the interface is user friendly. The service offers Property Listing Integration and Listing Website along with Property Listing Sharing. It also provides Rent Estimate Reports, Renter Management, Tenant Screening via TransUnion, and more. 
Summing up 
It's always a good idea to use an online management system to help you run your rental properties as efficiently as possible. The free versions provided by the different software programs we've outlined above make it easy to test out the basic features and decide whether the functionality meets your business requirements.