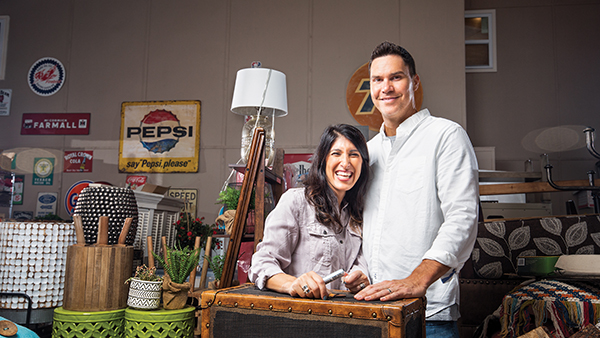 HGTV stars Ken and Anita Corsini to be keynote speakers at Think Realty's Atlanta Conference and Expo
Think Realty will hold a Conference and Expo, September 22 and 23, at the Westin Buckhead Atlanta. The event will focus on creating personal freedom and purpose through real estate investing. Ken and Anita Corsini, HGTV's "Flip or Flop Atlanta" stars, are the Saturday morning keynote speakers. The day will also feature other real estate industry pros, the latest technology trends, educational breakout sessions on topics relevant to the investor, panel discussions, valuable networking opportunities, the latest industry tools and an expo with over 40 exhibitors. The peer-nominated, 2018 Think Realty Honors winners will also be in attendance. Finalists for the Think Realty Honors were announced earlier this month.
On Sunday, Think Realty members will participate in training sessions with coaches Abhi Golhar, Sonia Booker, Shawn Woedl and Gary Harper, covering topics including multifamily investing, risk management, creative financing and business management. The two-day event tickets are $55 and include Saturday lunch.
"The right education can be life-changing," said Anita Corsini. "As a former teacher, I love that Think Realty is all about educating and supporting the real estate investor. Ken and I are thrilled to be speaking at the upcoming Think Realty event in Atlanta."
"Think Realty helps real estate investors across the country, but I love being in Atlanta," said Eddie Wilson, CEO of Think Realty and Affinity Worldwide. "Having lived and invested in the Atlanta area for years, I remain excited about the unique opportunity this market affords real estate investors. Join us to learn Atlanta market insights and ways to build a successful business for yourself."