Featured Speakers
---
Carrie Cook
Ignite Funding
Working Through Lunch: How to Get Ahead in Real Estate
Have you ever worked through lunch trying to locate your next real estate venture? Do you find yourself saying, "there is just not enough hours in a day"? No matter your profession, we all have a common goal and that is to be effective and efficient while making money. How we go about doing this is what defines our success. As we "work through lunch", you will learn how to build a real estate pyramid that provides long-term stability and consistency to meet your financial goals.
Gene Guarino
Residential Assisted Living Academy
Baby Boomers, The Golden Girls and Assisted Living. The Opportunity of Your Life Time is Here - Right Now Gene Guarino, Founder of The Residential Assisted Living Academy and International Expert on Senior Housing and Assisted Living, will share with you the "3 Best Ways to Profit from the Silver Tsunami of Seniors." The Baby Boomers are aging and living longer than ever before. The real estate landscape is changing dramatically. Many experts believe we are at the top of the current cycle in valuation. "McMansions" are out and "Tiny Homes" are in. Understanding where the future of housing in America is going is critical to your success. Texas is one of the Top 3 locations for Residential Assisted Living. The state is friendly and the need for senior housing is huge. Now is the time to get ahead of other investors and ride this wave to shore. Timing is key in life and the timing for senior housing is now. If you are looking for significant residual cash flow and an ever increasing market demand that is simply unstoppable, senior housing is THE place to be. Come early to reserve your seat at this "one time only" presentation by Gene Guarino, International expert on senior housing and assisted living.
Robert Nickell
REIVA
Get More Done and Make More Money with Trained Virtual Assistants
What has millions of dollars in payroll, hundreds of thousands of dollars in marketing, thousands of seller appointments, and hundreds of closed transactions the last few months taught us? Experience matters. Come see the exact process used by the nation's top investors to crush even the most competitive markets. Get your time back and make more money with proven systems and trained virtual assistants.
Local Market Panel
---
Joe Boston
Dallas REIG
Joe Boston is the founder and leader of the Dallas Real Estate Investment Group known as Dalllas-REIG. Prior to dedicating his efforts full time to real estate investing, he had several great careers. First, he spent 9 successful years as an Air Force Officer managing and leading both military and civil service members. He is a decorated military officer and was selected Officer of the Year 3 out of the nine years he served. Next, Joe became a finance controller for several major corporations until he was introduced to corporate sales. He spent 7 years in various sales roles that ascended his talents to Territory and District Manager roles. Sales is where he thrived!
Joe decided to transition all his efforts to his professional passion, Real Estate! In 2010, he formed REIG-Dallas and began to speak, coach, develop programs while also collaborating and partnering with real estate leaders in the Dallas Ft. Worth area. His group has realized at least a 25% growth each year; Tripling its member base from 2013 to 2014.
As an aggressive real estate professional, he has participated in over $20 million in traditional real estate sales and as an investor, he has amassed a portfolio exceeding 60 homes, including notes, rent-to-own and rental properties. Additionally, he has many real estate designations and is working on his professional CCIM designation.
He holds a Texas State Real Estate Broker License, MBA in Finance, MSHRM in Human Resources, Six Sigma Black Belt and Professional Human Resources Designation (PHR).
Ron Carlson
Renovation Gurus
Cathy Crowe
All Star Home Group
Cathy Crowe has been a licensed Realtor since 1989. She has helped hundreds of families sell and find new homes. Since 1990, Cathy has worked with investors with single family rehabs, rental properties and multi-family properties. She started buying houses in 1990 for both wholesale and rehabbing for retail. Through the years she has wholesaled over 1000 houses, rehabbed over 300 houses, sold over 100 notes, and held numerous rental properties at various times. As a realtor, she has participated in the sale of over 100 multi-family properties, package deals of single houses (2-150) and multiple listings of properties of all sizes and price ranges.
In 2001, Cathy flipped 243 houses before our national tragedy.  In 2002, she started DFWREIN (Dallas Fort Worth Real Estate Investor Network) that taught and over 8000 investors until July 2008 when she sold the company. During those years Cathy had monthly speaker meetings with a vendor fair, held daily classes (M-S), personally coached over 1000 investors, hosted an interactive website, and had a real estate investor center for the classes and networking.
Cathy Crowe is a master at networking. She built an organization with thousands of investor from 2002-2008. She makes an effort to meet new people all the time and is always trying to make connections. She will show you how to network your way to success in real estate investing!
Adonis Lockett
My RE 360 & Lockett N Homes
Gaylene Lonergan
The Lonergan Law Firm
Amy Sayre
August REI, LLC
Residential Loan Serving
Speakers
---
Arnie Abramson
Texas Tax Sales Resource Group, LLC
Texas Tax Sales Made Simple
Join this session if you wish to purchase properties (tax deeds) and/or tax liens at tax foreclosure sales. You will learn how tax sales work in Texas, why Texas, what hurdles you can expect and how to overcome them. Texas Tax Sales Resource Group makes it simple.
Merrill Chandler
CreditSense
Extreme Fundability: Epic Funding Secrets to Acquire $1M in Business Lines of Credit
Credit scores are not a true indicator of fund-ability: Join this session to learn how an underwriter values a credit profile over a credit score. Attendees will learn how to shape and maintain their credit profile so they are ready for the next approval.
Credit scores are not created equal: Learn how to say "no" to the wrong lenders. Build a prestigious credit profile with Tier 1 lenders and AAA+ rated credit accounts.
Use the same credit playbook underwriters use! Attendees will learn how to acquire the credit profile needed to attract any lender. This session will cover underwriting secrets that will deliver funding objectives.
Join CreditSense in this session to discover five powerful credit-transforming strategies.
Kristin Gerst
Capricorn Mortgage Investments
How to Structure an Owner Finance Transaction for Maximum Profits
If you have an interest in creating, buying or selling owner financed notes, you will not want to miss this presentation. Kristin Gerst with Capricorn Mortgage Investments will walk you through the necessary steps to achieve the most profit from every deal and the necessary standards to ensure the transactions are legal and enforceable.
You will learn:
Important parts of the transaction that should never be overlooked
How to finance owner finance deals
What the necessary steps are in creating an owner financed note
What risks exist and how to avoid any legal pitfalls
Which experts should be employed for a successful transaction
What note buyers are looking for when purchasing notes
Edwin Kelly
Specialized IRA Services
How to Create a Fortune & Rescue Your Retirement - Self-Directed IRAs
Discover how to have your cake & eat it too. Do tax free profits sound appealing? In this session, we will reveal how to remove the obstacles preventing you from enjoying your retirement sooner rather than later. Expect to learn about not only personal self-directed solutions, but also how to utilize self-direction to grow your business.
Linda Liberatore
Secure Pay One
Integrating Technology Solutions to Save you Money!
The vast majority of rental real estate in the United States is owned and operated by "mom-and-pop" landlords, also known as do-it-yourself (DIY) landlords. The odds are extremely good (about 3 in 4, actually) that if you are a real estate investor who owns rental property, you are handling at least part of the property management on your own. If that is the case, then you cannot afford to miss this session.
Linda Liberatore, author of My Landlord Helper and owner of Secure Pay One, a virtual property management assistant that helps real estate investors manage their properties across the United States, has identified key property management behaviors and practices common among DIY landlords that, if simply modified with free technology solutions, can save you hours of time and thousands of dollars that can then be dedicated to growing your real estate investing portfolio instead of wasted on brainless tasks. During her breakout session, she will outline specific changes that you can make immediately to your property management practices that could save you up to seven hours and $700 each month, enabling you to walk away from the training with the means to access two things investors need most: more time and more money.
Linda is a Think Realty Magazine and newsletter contributor, winner of the Think Realty 2017 Property Manager of the Year award, and is now a Think Realty coach.
Michael Miller
5 Arch Funding
Effective Use of Capital in Building Your Real Estate Platform
5 Arch is committed to disrupting the status quo in lending. We realize investors need more convenience, speed, and agility to fund their investments. We are focused on providing reliable capital to Residential Investors, Mortgage Brokers, and Private Lenders nationwide. Our goal is to provide the working capital needed to revitalize and rebuild communities.
Sherman Ragland
DCREIA
Think Realty Dallas Emcee
Brian Spitz
Big State Home Buyers
It's easy for investors to focus on the components of a "deal": ARV, repair costs and the offer itself. But, when it comes time to meet sellers, the only part that matters is solving their problems. Investors have the cash, but the seller is in control of the asset. Join this session to gain a better understanding of the psychology of sellers, why they have made the decision to sell their home and how you, as the investor, can solve their problem, from title issues to family conflict to resolving liens. No seller's problem is too big to overcome.
Brian Spitz, President and CEO of Big State Home Buyers, has closed more than 3,000 wholesale deals since 2006 and has worked in every facet of the business, from wholesaling to renovating. Brian will teach you how to relate to a seller to build authority and relationships, which can help you beat your competitors to the deal.
Brad Sumrok
Brad Sumrok's Apartment Investor Mastery
How to Retire Early by Investing in Apartments
Thought about buying an Apartment Building but don't have the money to buy it yourself? Tired of managing a portfolio of single-family rentals and dealing with tenants and toilets? Have a good job and would like to earn double-digit returns as a passive investor? Want to skip over Single-Family Investing and start your investing career as an Apartment Investor? Would you like to get a conventional loan with No Personal Liability? Are you wondering if "now" is the right time? Not sure how to get started Investing in Apartments?
Come learn how you may be able to get started Investing in Apartments right here in Dallas and how you can leverage other people's money, experience, and time and be a Business Owner/Investor (like Robert Kiyosaki teaches in the Cash Flow Quadrant) in a large apartment building. Learn how to potentially earn double-digit average annual returns, double your money in a few short years, and retire from the Rat Race in 5 years or less.
Come learn with the Think Realty coaching team
---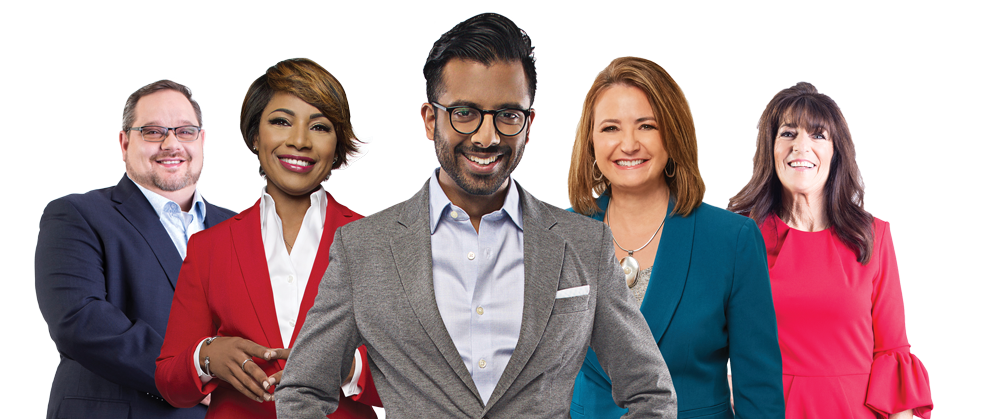 Sonia Booker, Pamela J. Goodwin, Abhi Golhar, Gary Harper and Linda Liberatore will walk investors through five phases of establishing, maintaining, and growing a thriving real estate investment business: wealth building, best buy and hold practices, presenting your deal to private money leaders, streamlining processes, and commercial real estate investing will all be covered by these experts. This is a members-only coaching session. Not a member yet? Sign up here to gain access to this training.
Sunday Sessions
---
Kristin Gerst
Capricorn Mortgage Investments
Owner Finance Boot Camp... Everything You Ever Wanted to Know About Owner Financing
Kevin Ortner
Renters Warehouse
Building Your Rent Estate Portfolio