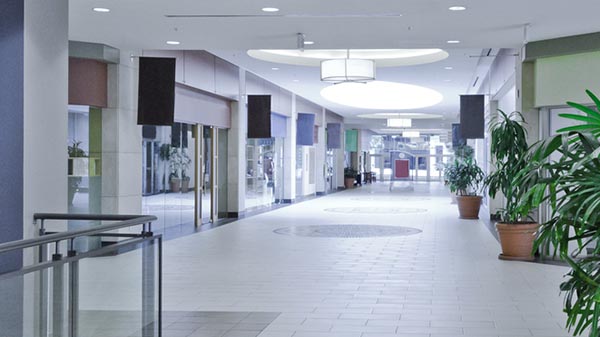 "The days of plug-and-play retail are gone," said Naveen Jaggi, president of retail advisory services at Jones Lang Lasalle (JLL), during a recent presentation at the company's RECon event in Las Vegas. Jaggi issued the clear warning during a panel on the retail industry, but he added, "We've spent too much time talking about the death of malls, and that is grossly inaccurate." The panelists agreed malls are "a reflection of their community, and the greatest malls in America are thriving in great communities."
U.S. Census Bureau data backs up this claim. In April, retail sales were up 4.7 percent. Clothing/clothing accessories performed particularly strongly (4.1 percent), which Forbes analysts predicted would "put the confidence back into the retail industry."
The panel identified three consumer preferences that are driving the retail sector and, by extension, influencing the success of commercial real estate investments:
Consumers want value over experience
Jaggi cited stores like Dollar General, Ross, and TJ Maxx as not "providing much of an experience, but they provide you with the best bang for your buck." He recommended considering opting for high-value pricing if experience-based retail tenants are not working in your commercial property.
For food and beverage, the experience still counts
Another panelist, Stephen Goglia, CEO of Craveable Hospitality Group, pointed out that the value-over-experience model may fail when it comes to dining because in the restaurant industry, specifically, "providing a great experience is about making a customer feel comfortable without necessarily knowing why." He recommended evaluating lighting, flooring, comfort level of furniture, and even brightness level of televisions and overall noise level when optimizing a food-and-beverage venue.
Time management matters
In general, customers entering a retail development have an idea of how much time they want to spend in that area and a rough list of what they will do and what types of products they are seeking. If a retailer can reduce the time spent on accomplishing those conscious or unconscious goals, the customer may then spend the remaining time that they had consciously or unconsciously already allocated to physically being in that retail space looking around and potentially making indulgent purchases.
The panelists all agreed that experience cannot be discounted in retail real estate, but that additional factors play an increasingly significant role in the success of such an investment.
Investor Insight:
Backing out of retail real estate may be a mistake, but it would also be a mistake to think historically successful strategies will continue to be effective without adjustment.