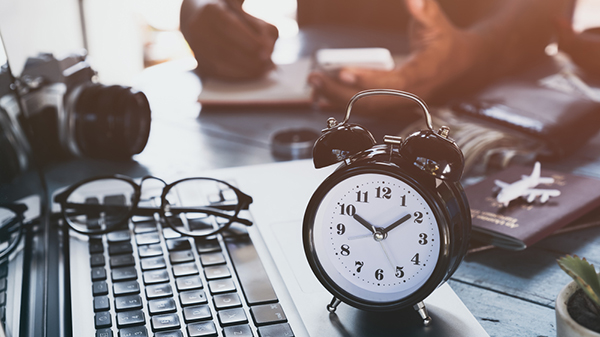 Not all sales run smoothly. If you haven't faced unexpected setbacks in the closing process, you're one of the lucky ones.
As a seasoned real estate investor, you're probably well aware of the home closing process and that longer closing times are the new normal. If you're buying, you submit an offer, get the home inspected, get approved for your loan and then do any final negotiations before handing the seller a check in exchange for the keys. If you're the seller, you list the home, choose an offer, make any necessary repairs, and then collect your profit from the sale.
But, not all sales run so smoothly. If you haven't already faced unexpected setbacks in the closing process, you're one of the lucky ones. Here are some circumstances that may arise and what you can do to avoid them.
Unexpected problems with the home
No one looks forward to the day a water pipe bursts or extreme winds cause a large branch to fall on your roof, but these can be especially problematic when you're buying or selling a home. As the seller, you'll rely on your homeowner's insurance to cover expenses for major problems like these up until closing — during which your buyer's coverage likely starts.
This is one reason sellers should never (ever!) cancel homeowners' (or landlord) insurance policy before the sale is finalized. And while a potential buyer being injured during a showing is rare, the personal liability portion of your insurance would likely cover it as well. If your insurance is escrowed, your insurance will probably be cancelled for you.
The moral of the story for sellers is clear: Keep your homeowner's insurance longer than you think you'll need it. For buyers, use the final walkthrough to identify any new issues; scan the house carefully for anything that popped up since your last visit. A good real estate agent should be in constant communication with the seller's agent and can help buyers negotiate around issues that pop up. Buyers can request repairs or cash at close to cover new issues.
Title issues
While certainly uncommon, sometimes issues can be uncovered involving a property's title. This could include errors in public records, liens or encumbrances for past owners' unpaid debts, wills contested by a past owner's heirs, unknown easements, or boundary disputes.
If a title issue is found on a home you're selling, you'll work with the title company to determine next steps, which may include more paperwork or contacting the party that has the lien or dispute and attempting to resolve the dispute.
Mechanic's liens are a common title issue. These are liens placed by general contractors before starting the work. It's a way to ensure that they will get paid; the lien is supposed to be released when the job is done, but that's not always the case. This is something the seller needs to clear up before the deal goes through.
If you're buying, the title company should make sure the seller resolves any issues before ensuring you're getting a clean title at closing. The owner's policy of the title insurance you purchase will cover you if any lingering title issues arise after you've taken possession.
Mortgage delays or financing issues
One of the most common hiccups to closing on time is a mortgage-related delay. This can happen if a buyer has trouble submitting proper paperwork to their lender on time or if their financial situation has changed greatly due to a job change, illness, or emergency. But often, it is due to a property not appraising high enough for the buyer's requested loan amount. In this case, the buyer may need to come up with more cash for the down payment, request a new appraisal, or find another solution. As a buyer, you can be proactive and get pre-approved for a loan to expedite the entire process.
While there may not be much you can do to help the process along as a seller, you can protect yourself by the language used in your purchase agreement. You should include clauses that give you the option of cancelling the sale or granting an extension to the buyer if they have trouble securing a loan. Make sure you collect enough in earnest money to cover your time and energy if the deal falls through because of a mortgage.
Errors on documents
While it may sound silly, document errors happen more than you think. By requesting documents in advance, you can avoid delays due to misspelled names, wrong addresses, or fee errors — things that could delay closing if you wait until the day of to correct.
Inspection or Survey issues
After the home's inspection, it's likely the buyer and seller will go back and forth on repairs needed, come to an agreement, and repairs will be made. But in rare instances, buyer and seller may not be able to come to that agreement or the seller may not be able to afford the repair. In this case, the buyer could reduce the purchase price. Buyers should always make sure to include inspection contingencies in your offer: These grant you protection from unforeseen issues.
Even after repairs are agreed upon, if a buyer finds the home in poor condition or that repairs have not been made by their final walk-through, they can cancel the deal. Sellers can avoid this by continuing to keep an eye on the home even if they've moved out and not allowing relatives to stay there until closing.
Related to the inspection, issues with boundary lines as a result of a requested land survey may arise. A driveway or fence may actually be on the land owned by a neighbor. Since a buyer would want any issues resolved by closing, both homeowners would need to work out the details prior — which may mean a signed easement where compensation is involved.
About Clever Real Estate
Clever connects agents with prospective customer leads by offering potential clients help from a full-service real estate agent for a flat-rate listing fee of $3,000 — or 1% if a home sells for more than $350,000.
Rather than require agents to pay a monthly membership fee up front, qualified real estate agents instead pay a referral fee on any houses they help to buy or sell with customers they receive through the network.
With more than 10,000 qualified agents, Clever carefully vets its partner agents, who are chosen based on a set of skills, such as having more than five years of experience, positive reviews from past customers, local market knowledge, or marketing savvy.