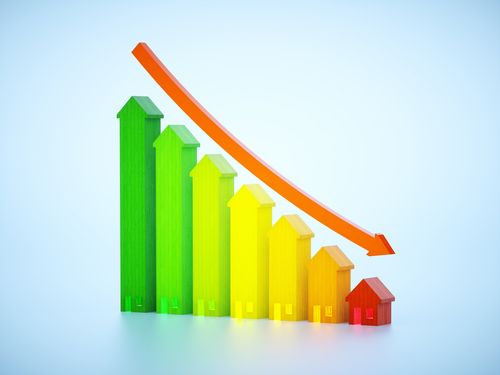 The supply of U.S. starter home inventory has dropped off 12.1 percent since a year prior. The steepest year-to-year decline in three years, according to the latest Trulia Inventory and Price Watch.
And if first-time buyers are able to find a house they like, it will consume about 38.5 percent of their monthly income or 1.9 percent more than last year. People buying a trade-up home would need to spend 25.5 percent of their income; premium buyers need 13.9 percent.
The shrinking inventory affects all tiers of the housing market but it's more noticeable for starters and trade-ups, which saw their supply decrease by 12.1 percent and 12.9 percent, respectively. There were 5.6 percent fewer premium homes for sale. Overall inventory was down 9.1 percent.
The situation is worse in coastal markets though, as mortgage rates increase, could cool competition, creating an opportunity for first-time buyers.
"Tight inventory will still be a big obstacle to homeownership in many markets in 2017 but I'm cautiously optimistic that we'll see the bottom of the current housing shortage as the year progresses," said Ralph McLaughlin, Trulia's chief economist. "That said, buyers might not see price relief if President-Elect Trump's to-be-seen policies boost demand without boosting supply."