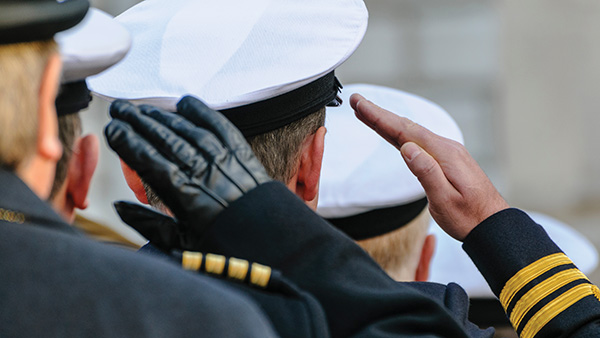 Navy veteran Sergio Bazan unleashed the power of real estate.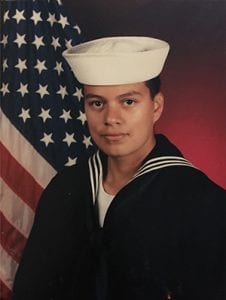 Military service requires every individual who takes the oath a certain willingness to embrace service and sacrifice self. For many, dreams of a college education are put on hold while they embrace the rigors of life in uniform. Others postpone entrepreneurial aspirations in exchange for low pay, mediocre food, and barracks life in order to be serve their country. Service before self is a common theme among military circles and such was the case with Navy veteran Sergio Bazan.
Bazan joined the Navy at the height of the Gulf War and put his dreams on hold for his fellow citizens. However, through the power of real estate and an inspiration to finally build real transformational wealth for his own family, Bazan has amassed a $2 million real estate empire. After decades of making other people rich, Bazan decided it was time to buy a piece of America himself and build real life-changing wealth for the future of his family through the power of real estate.
Service Before Self
Sergio Bazan was born into a large Texas family as one of nine siblings. Working hard to provide for their family, his parents were beaming with pride as the first four brothers attended the University of Texas to pursue their degrees. However, when Sergio's time came to pursue life after high school, there was no more money to send another kid to college. Rather than burden his family with undue debts, Sergio decided he would begin his path to independence courtesy of the United States Navy.
He enlisted in 1988, both to serve his country and his family. Serving as a Boatswain's Mate aboard the USS White Plains operating out of Guam, his life of service had begun. After Saddam Hussein launched his ill-fated invasion of Kuwait, the USS White Plains headed to the Persian Gulf with Bazan aboard. Though he was slated to exit the service soon, Bazan's time with the Navy was extended as a result of the conflict that required him, once again, to place service over self.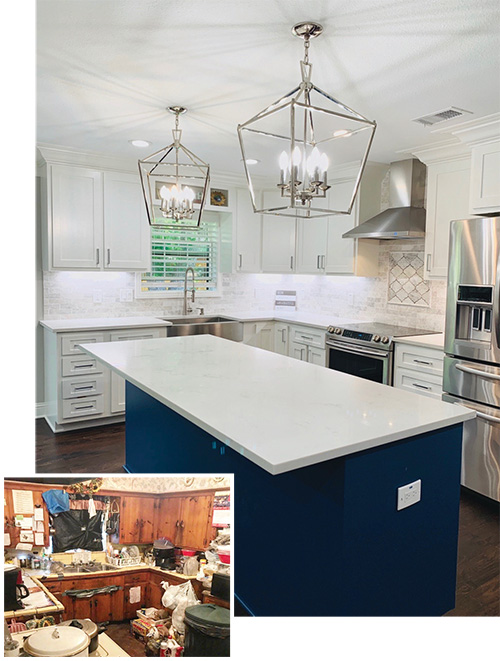 Breaching the World of Real Estate
In 1992, Bazan exited the military and immediately began to pursue the dreams he had put on hold. Starting off with community college and then graduating from the University of Houston, Bazan landed a job as a webmaster for a real estate developer building luxury, high-rise apartments. While not originally set on a job in real estate, this experience opened his eyes to the possibilities real estate afforded someone with the capital to make big purchases.
Bazan's brother, who was working in real estate, reached out for Sergio to join him. That's when Sergio furthered his knowledge in the real estate industry through becoming a loan officer. He eventually got his own real estate license and in another act of service, he became a short sale specialist to help families prevent the financial disaster of foreclosure.
Quickly becoming one of the top real estate agents in Texas, an investor reached out to Bazan with a $5 million deal to purchase over 800 distressed properties on his behalf. Bazan did so with amazing success and was listed as one of the top 250 Latino real estate agents in the nation. Despite his unprecedented success with Remax New Horizon, it dawned on him that while he had done well for himself, he had mostly built wealth for others up to this point in his career. Recently married, Bazan had visions of building wealth for himself and his new family after a decade of doing so for others.
Veterans Buy America
In 2015, Bazan bought his first investment property and flipped for a profit in excess of $100,000. Despite this taste of success, he was determined that owning pieces of America was a more sustainable path to wealth. After purchasing seven rental properties and a vision to own another 40 more over the next decade, Bazan now boasts a $2 million portfolio that serves as an example of what's possible through the power of real estate.
Real estate thought leader and fellow veteran Andy Williams points to Bazan's success as another example of what happens when veterans buy America. Andy says, "Veterans have a natural tendency to put others before themselves as our service has always required that of us." However, Andy emphasizes that veterans deserve the opportunity to own the very land for which they fought. They deserve to build real transformational wealth for their families. Sergio Bazan is a real example of the power and purpose that exists with real estate. As long as veterans buy America, the future of the nation and those who fought to defend it looks as promising as ever.