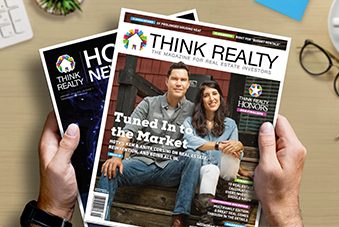 A Think Realty Magazine Subscription Includes
Think Realty Magazine provides real estate investing lifestyle insights, strategies, success stories and best practices from industry leaders.
Every other issue blends our usual insights and stories with the hard-hitting, market-focused reporting and analysis found in Think Realty's Housing News Report (one of the most reliable market data sources in the real estate industry).
Subscription includes 12 issues per year, delivered monthly.