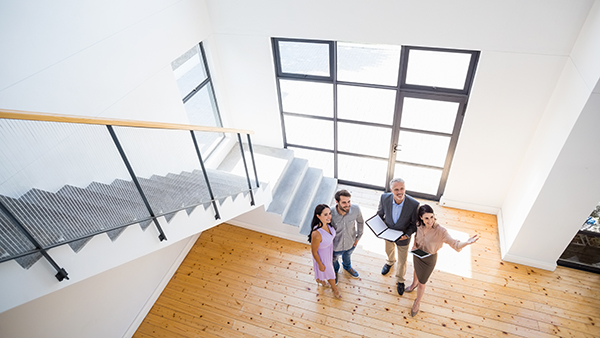 Adaptation will save the agents who mean business
It goes without saying that 2020 and the pandemic brought about huge changes in the real estate industry, forcing many real estate agents to pivot, adapt, and re-strategize. While many saw their businesses tank, others still saw an increase in their businesses. Why? What did they do differently? With over one million real estate professionals across the United States, I think it's still fair to say that only about 20 percent really operate a business. So many agents hop into the real estate sales game because they think it is easy, quick cash, and the low barrier to entry. Add to that pool, those real estate investors who get licensed just to save the commissions when they sell.
With effects of recent industry changes like iBuyers, lack of inventory, for sale by owner, and creative financing, are real estate agents doomed? In my opinion – yes and no! There are agents who do not adapt well to change or are just oblivious to what is happening.
As I wrote in my book Flip the Switch, which launched in April 2020, little did I know that the title of the first chapter would be so apropos: The Real Estate Landscape Is Changing. Never would I have expected that we would be in a pandemic where real estate agents would have to pivot so quickly, figure out if they were essential or non-essential workers and showing homes would, for the most part, become virtual. Those of us who truly are real estate professionals and have a passion for what we do instantly learned how to do virtual showings and have Zoom consultations with clients. I think I used Facetime more than ever as well as having more video-footage of my clients' homes. Many embraced the changes and hopped on to learn as much as possible about the digital marketing world. Those who did not fell by the wayside or retired. I have a few colleagues who basically said they were done; they had no interest in learning all the technology and either left the business or retired.
Now, as we all know, there is a lot of automation in the real estate space. Consumers have the ability to go online and
Create their own home searches;
Get their own guesstimate of value on their home;
Set up property showings on some automated platforms;
Get an instant offer if they are selling their home; and
Research neighborhoods on their own and join local community groups.
However, technology can never take the place of building relationships and having that trusted advisor by your side who will truly consult you through the home buying or selling process. Real estate is a people business and the largest investment most people will ever make. You cannot completely remove the human component—you can order a burger online, but a person still needs to cook it!
Technology and automation cannot
Handle the professional negotiations of a contract or inspection items;
Help sift through the barrage of offers many sellers are now experiencing and compare how they stack up and which one is truly the best;
Write and craft contracts with special stipulations to protect buyers and sellers and/or explain the different part of the contract and how they affect them;
Hold a transaction together when issues arise and tempers flare;
Provide a buffer between the parties and be the voice of reason when needed or for anonymity with high-end properties;
Be the go-to when referrals are needed for all the different components of the transaction (loan officer, closing attorney, title, inspection, etc.);
Write winning copy to engage buyers when listing a home, especially a luxury home;
Interpret the ever-changing data on the housing market; and
Be the boots on the ground—with so many people relocating, it's important to have that local contact who can take care of things.
As we all know, there are a few large tech companies who are, in my opinion, looking to eliminate the real estate agent. Will they succeed? Perhaps on some level, but I do not see the real estate agent completely disappearing, especially if they have their finger on the pulse of the market both locally and nationally. Real estate agents who have the stamina and appetite to adjust and evolve will become true real estate consultants. Those real estate professionals will be positioned to be the market experts and be the most attractive to those consumers who are looking for representation. Additionally, the brokerages that are investing in the latest technology needed to support their agents are also a key component to that evolution and staying power. I am not sure the smaller boutique firms will have the capital to compete on a larger, more global scale. At the end of the day, strive to be different or you may be doomed!
---
Author of Flip the Switch from Real Estate Agent to Real Estate Investor, Lorraine Beato is an Atlanta, Georgia Realtor specializing in single-family residential homes, investment acquisitions, and upscale renovations. She is also a former appraiser.
---