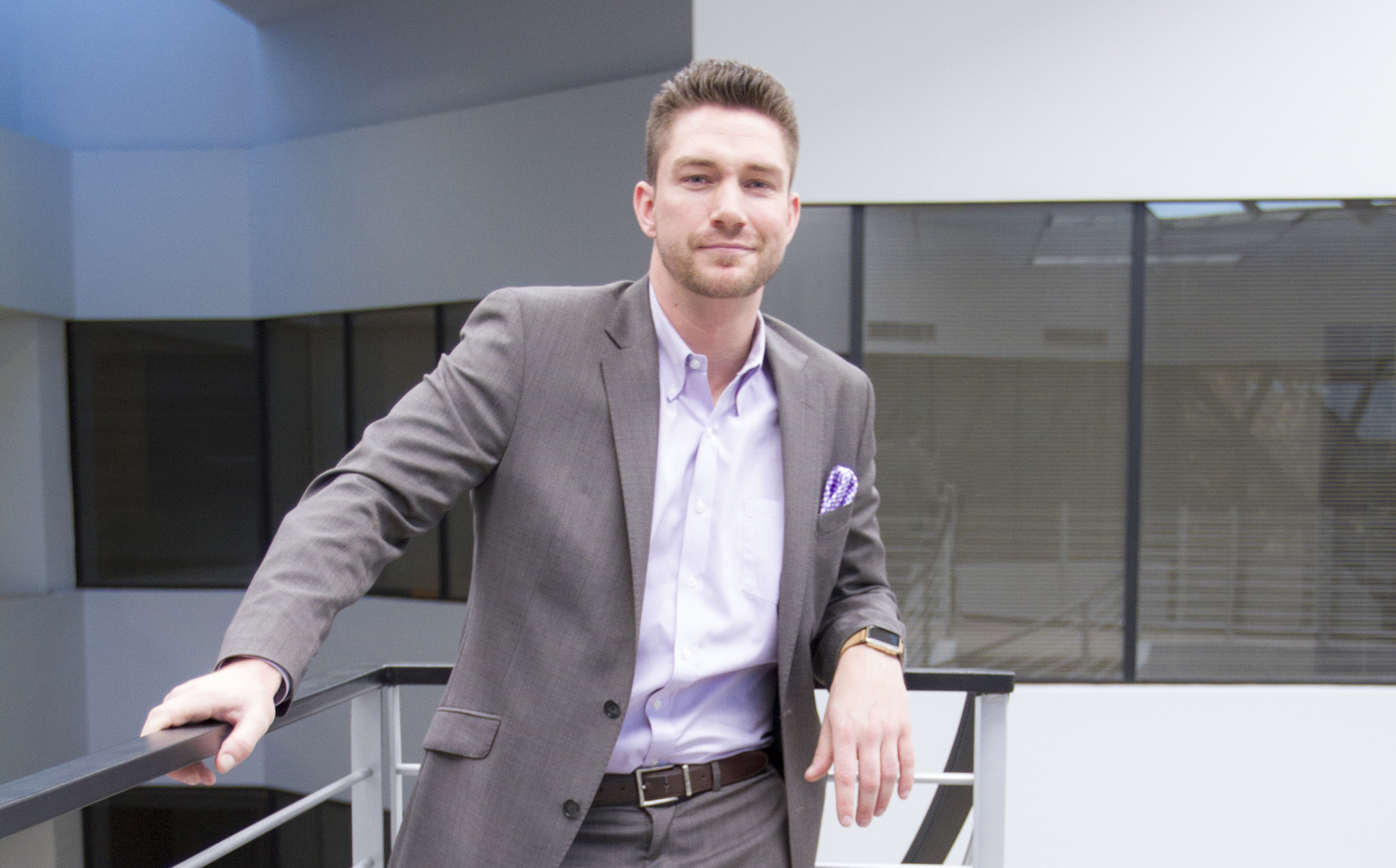 With so many accomplishments already, Carl Dean seems to have lived a lifetime of success as a real estate investor. But the 30-year-old is just getting started.
With so many accomplishments already, Carl Dean seems to have lived a lifetime of success as a real estate investor. But the 30-year-old is just getting started.
So what happens when you're only 30 and you've already been wildly successful in a career you love—real estate? If you're Carl Dean, managing director of American Real Estate Investments, you think even bigger.
The über-successful investor already has his next 10 years planned out. And his goals are quite ambitious. "The goal really is to be able to ring the bell for my company when I go public," he says. "I want to create the largest single-family rental production company in the world."
That company, Dallas-based AREI, provides investors with turnkey real estate investments. AREI's bread and butter is providing single-family homes to domestic and international investors, but it also handles multifamily investments as well.
Confidence, hard work and a laser focus on his goals have helped make Dean a top investor at an age when many young people are still living with their parents.
Real Estate is in His Blood
It seems almost inevitable that Dean would pursue a career in real estate. He was practically weaned on hammers and nails. Dean was raised in a "lower middle class neighborhood" in Michigan. His mother managed multifamily properties, and his father and stepfather rehabbed homes for investors. In an interesting twist, his parents were renters for most of his upbringing. His mother managed Dean on painting crews, and he painted high-rise units in Detroit.
"I never realized why I had such a simplistic understanding of this space until later in life when I realized it was because I had been around property management and construction my whole life, while also being a tenant and knowing what that demographic looked for in a rental property," he says. "Even at a young age, I can remember thinking how simple the business was to me and how streamlined it can be to replicate over and over with the right management. Real estate, in one way or another, has really been all I have ever known."
Dean believes that being raised by parents in the business gave him a leg up on "understanding the business from both a macro and micro point of view." He was a business and marketing major in college while also obtaining his real estate license. The small college he attended stressed team assignments, which Dean enjoyed.
Dean still enjoys putting together and leading teams. "I have always wanted to be part of a team, have a say in the direction of the company and how to make it better, share in revenue and work together to achieve goals. Having success is much better when there is someone next to you that you can high-five as it happens," he says.
He started to have success in construction while still in college and found that he didn't have the time to keep leading teams in school.
'A Burning Desire To Be The Best'
Dean's competitive fire runs hot. After excelling at sports as a child, he realized he liked competing and applied his "burning desire to be the best" to more adult pursuits like having a high income.
After a short stint in the corporate world, Dean became disillusioned with that lifestyle, as he felt that others didn't have his drive for success. "Everyone around me seemed content, and I realized I would never be a fit for somewhere where I couldn't outperform the person in front of me to get ahead," he says.
Bureaucracies help create entrepreneurs, Dean believes, as the stifling atmosphere makes them want to prove themselves on their own. His last corporate job at a restoration firm in Michigan convinced him that he needed to be his own boss.
"I wanted to be one of the bosses so badly that I went out and spent all my money on a large white pickup truck like all the managers had through the company and even put a company logo on it to give the owner a hint at what I really wanted," he says. He knew it was time to leave after realizing he wouldn't be able to become a manager as soon as he wanted, even though he felt he was the most qualified.
"The only place I could succeed is a place where I could be my own boss or develop a partnership with other like-minded individuals. It's not that I feel I can do it all alone because I really can't. I have strengths, but I also have weaknesses, and as a smart businessman, I admit that to myself and try to line up with people whose strengths are my weaknesses," he says.
Before embarking on his real estate career, Dean also owned a construction company and a custom artistic décor company that made furniture and custom fireplaces.
Single Family Investments Are His Passion
Early in his real estate career, Dean preferred single-family investing as it was the easiest vehicle for which to obtain capital. It's still his preferred investment vehicle, but for different reasons, as he realized that the single-family side of real estate appeals to his perfectionist tendencies and artistic side.
"I like to put out a specific product across the map and work in many areas," he says. "I like to sell an individual asset with my stamp of approval on it versus a share in a multifamily with less character. I like selling single assets in different areas and school districts and being able to be diverse in the product I offer, versus just trying to do one or two deals at a time."
Dean likes action and prefers "80 to 100 deals going on in seven different markets, over one or two deals in one or two markets," he says.
So it's not the money that attracts Dean to single-family, it's simply the diversity of projects and investments that are available to him and AREI. "We as a company helped raise the capital to develop over 2,000 single-family lots in Houston in 2015, and we have our eyes set on doing a large 200-unit, high-end multifamily in north Dallas in 2016, so we do like to keep growing in all areas," he says.
Class A All The Way
Dean and AREI believe in Class A assets, although it took him a little while to realize that Class C assets were not the path to riches in real estate.
"When I was young and hungry and didn't have a lot of capital, I would flip a lot of C Class assets in lower-income areas," he says. "I thought having Section 8 guaranteed rents was a dream-come-true. After growing my knowledge and available capital and moving throughout the United States doing this C Class turnkey model, I soon realized the amount of management nightmares that had come from this."
The horror stories he kept hearing about homes being robbed and tenant damages convinced him that the headache-filled world of Class C investments didn't pay off in the end.
"There was a point not too long ago where my senior adviser and mentor, Tyler Wine, said to me, 'If we are going to build the biggest turnkey production company in the U.S. and survive for the long haul, we can only sell what we ourselves believe in and invest in,'" Dean says.
"I knew it would be an uphill battle for myself and the company to perfect selling a higher-class asset to our investors, and I knew I would make some enemies sharing my stories on why I felt Class C assets are not good investments, but we did it anyway."
Since AREI decided to concentrate on Class A properties, its motto has been, "Transparency, Honesty, Integrity and Quality, in all assets, for all investors." Dean says AREI does not enjoy "gambling," and its expertise in single-family allows the company to take less risk than its competitors and still achieve the best returns in the shortest amount of time, Dean says. "We are true investors who like to minimize all risk," he says.
Advice for Other Investors: Work Hard, Be Humble
Dean doesn't have a secret sauce for achieving success in real estate investing. While it undoubtedly helped to have parents in the industry, one gets the feeling that Dean would have succeeded without that advantage. Here are some of his tips for succeeding in investing:
>  "Study harder than those around you, be willing to take a risk for the belief in yourself to perform, and find a great and ethical mentor," Dean says. "Getting in with the wrong people who don't do ethical business or cut corners will burn your bridge to success quickly."
>  Shortcuts are not the quickest route to success, so Dean suggests learning the business, even if it means working for peanuts. He once quit a high-powered job and worked for $350 per week plus commission at a hedge fund, believing that once he learned the business he would be successful.
>  "If I started all over I would simply find the biggest real estate investor person in my area and do whatever I could to shadow them or work for anything I could just to learn the business. It's that mentality of doing whatever it takes that really made me successful," Dean says.
>  Dean also believes in seeking advice from self-help gurus like Tony Robbins and Rhonda Byrne, author of "The Secret." He listens to them "religiously" and feels they have helped further his career.
Dean's Career So Far: 'Only a Beginning'
Asked if he was surprised at his success in real estate investing, Dean said he wasn't because he had planned for it.
"If you asked me three years ago if I thought I would be traveling the world educating investors and managing one of the largest investment property suppliers in the world, I would have said, 'I sure hope so' or 'That's the plan,' but with my fingers crossed and being hopeful," he says. A "positive attitude and persistent execution" prevent surprises, Dean says.
"To be surprised, you have to not see something coming, and I have a very clear vision in regard to the opportunities in front of me for this year and the next," he says. "I believe if you fail to plan, you plan to fail, and as strange as it seems, my career so far is what I thought it would be and really only a beginning in my mind."