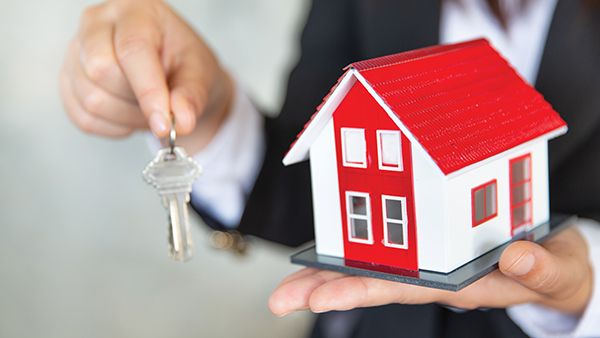 Why trading places could be the ultimate creative deal structure.
Imagine a group of real estate brokers who help their clients trade real estate parcels as if they were baseball cards. Brokers who can figure out how to move through properties (sometimes in three, four or five steps) to get to an ultimate cash sale. These brokers regularly do the ultimate in creative deal making. They combine property for property exchanges, notes, other property (boats, cars, cryptocurrency), and specialized terms (leasebacks, seller financing) to ensure their clients meet their objectives. These brokers call themselves 'Exchangors' and if you want to take your negotiating skills and deal structuring acumen to the next level, you want to know how they work.
The philosophy behind exchanging is one that more real estate professionals (and investors) should take to heart. Exchangors believe they need to really understand both the property that a client wants to sell and the seller's objectives in selling.
Is the seller in distress?
Does the seller want out of management?
Is the seller retiring and simplifying their estate?
Does the seller want to move up into a bigger property?
How much debt is on the property and is it assumable?
The answers to these questions inform what alternative deal structures might support the seller's objectives. For example, a seller that wants to move up could use their property as a down payment on a larger property. A seller that wants to liquidate their portfolio might relish turning that property into an income stream by carrying the financing. Exchangors learn what creative deal structures are appropriate for each situation and they apply them to ensure win-win-win-win transactions.
Good Exchangors council their clients. They listen and ask questions to learn what their client's resources and objectives are. Then they discuss different approaches to selling or exchanging the property so they know what their client may be willing and able to do to sell the property.
Exchanging is an especially effective approach for properties that may be challenging to sell to cash buyers. Properties with vacancy or deferred maintenance are good candidates. Properties that are unique or don't fit well into a standard niche also have a place in exchanges. And in an economic downturn when credit markets dry up, exchanging may be the only viable approach to sell a property.
The simplest exchange is that Seller A wants what Seller B has and Seller B wants what Seller A has. Then the main question is how to balance the equities. Say Seller A has a free and clear house worth $150k and Seller B has a small free and clear commercial building worth $250k. Maybe they exchange properties and Seller A gives a mortgage to Seller B on the commercial property for $100k. But Exchangors are not limited to two party exchanges. They have techniques to identify multi-leg exchanges where Seller A provides their property to Seller B, Seller B provides their property to Seller C, and Seller C provides their property to Seller A (a 3- leg exchange). Four- and five-leg exchanges are not uncommon. Rumor has it that the record is a 42-leg exchange. Talk about a complicated transaction!
Exchangors internalize some truths that many overlook. No one actually wants cash. They want what cash can buy. The property is not as important to understand as the client, and price is never as important as benefits (what a seller hopes to achieve by selling the property).
The largest group of Exchangors in the U.S. is the National Council of Exchangors. They meet four times per year in Las Vegas for four days of education, property presentations, deal making, and networking. You must be a licensed real estate agent (or in some cases an attorney) to be in the room. Details about sellers' needs and objectives are presented and it is important that everyone in the room has the kind of fiduciary duty a real estate agent is required to have. The meetings are extremely collaborative. Especially when new attendees present their properties, the expertise of the entire room is applied to their client's situation and creative suggestions (and potential offers) fly around the room for just about every property. It's like drinking from a firehose for three days. Usually there is over a billion dollars of real estate being presented and expertise in the room ranges from brokers to developers to private lenders.
As an example, at the most recent meeting I made a deal to purchase a renovated commercial property in exchange for a down payment in cryptocurrency and a seller note for the balance. There will be no payments or interest on the note for three months to allow time to lease the rest of the property. At the same meeting, several hundred million dollars of funds looking for a project were presented, over a hundred Exchangors were in the room, and well over a billion dollars in property was in the marketing book. Most of those properties are also available for viewing on the organization's website.
There are several regional or local exchange groups around the country, many of whom are affiliated with the NCE and can be found through the NCE website or by contacting its members. Another national organization, the Society of Exchange Counselors (SEC) also meets regularly, but attendance and membership are by invitation only.
The NCE also sponsors a designation, the Equity Marketing Specialist (EMS) that can be obtained by completing their training and attending meetings. Look for the EMS designation to find creative real estate agents, brokers, and investors who know ways to complete a real estate transaction.
Knowing how to exchange properties involves learning techniques and approaches that are all focused around achieving a seller's objectives and constructing deals from more than just cash and bank loans. Once you understand these techniques most of the real estate brokers out there look like one trick ponies — all they know is cash down payment and a bank loan. One exchanger, Robert Steele has written a book "300 Ways to Buy, Sell, or Exchange Real Estate." Why not have 300 ways to invest rather than just one?