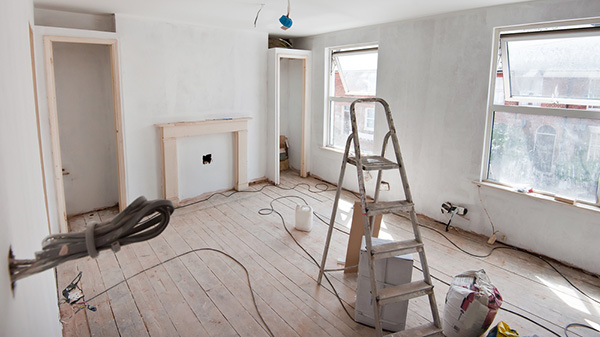 If you are a home flipper, you may be finding that your profits are shrinking. The latest Home Flipping Report from ATTOM Data Solutions shows a decrease in returns to their lowest level in two years.
The quarter three report shows, single family homes and condos that were flipped in the third quarter of this year produced an average gross profit of 47.7 percent. That represents about $66,448 per flip across the U.S. While that may not sound like a bad return on investment, it shows that tight inventory, high home prices, and competition are taking a bite out of this real estate enterprise.
Last year at this time, flippers were making an average of 51.2 percent return on investment (ROI). ATTOM's senior vice president, Daren Blomquist, said, "Home flipping profits continue to be squeezed by a dwindling inventory of distressed properties available to purchase at a discount, and increasing competition from fair-weather home flippers often willing to operate on thinner margins."
He said, the increase in competition is evident from the ratio of flippers to flipped homes. With more people jumping into the market, that ratio has hit a nine-year low.
An increased number of flippers is also pushing people into new metro regions. Blomquist said, these new markets may come with weaker market fundamentals, but they also "come with a bigger supply of discounted distressed properties to flip."
Markets with More Flips
The ATTOM report shows that flipping activity increased in 44 of the 93 markets that were tracked. The markets with the biggest flipping gains were: Baton Rouge, Louisiana; Winston-Salem, North Carolina; Salem, Oregon; Indianapolis, Indiana; and Buffalo, New York. The increase was as high as 140 percent in Baton Rouge down to 47 percent in Buffalo.
Other markets experiencing a substantial increase in flipping activity include: Louisville, Kentucky; San Antonio, Texas; New York City; Cleveland, Ohio; Birmingham, Alabama; and Charlotte, North Carolina.
Markets with Fewer Flips
The report shows that flipping has also decreased in many of the bubblier real estate markets. Those include: Los Angeles, Washington D.C., Miami, Boston, and San Francisco.
First Team Real Estate president, Michael Mahon, said of Southern California, "Investors are finding home flips for investment purchases to be a challenge due to an aging housing inventory requiring greater repair cost coupled with higher acquisition cost due to low available inventory." He said this also creates more risk for investors and is probably keeping many of them from doing flips in that region.
Other major metros where home flipping has fallen are: Seattle, Minneapolis-St. Paul, Tampa-St. Petersburg, Baltimore, and Denver. Windermere Real Estate chief economist, Matthew Gardner, said, flipping may be down in places like Seattle. But, he said, "they are still well above the levels seen before the recession."
Flipping Statistics
While profits shrink, the number of flippers is increasing. The ATTOM report shows that 38,928 investors flipped 48,685 homes in the third quarter. That's a ratio of 1.25 flips per investor, the lowest it's been since 2008.
A flip is defined as a home that's bought and sold with a 12-month time frame. They are usually fixed up during that time, and sold for a profit.
USA Today reports, the investors getting the highest returns are builders because they tear old homes down, and build new ones from scratch. Real estate agent, Tony Giordano, of the Opulent Agency, said, "Cost of construction is higher, but time to flip lower."
The paper said, technology is also making it easier for less experienced flippers to find the services they need for repairs and upgrades at a low price point.
Giordano said, Amazon is even helping out by making it faster and cheaper to "find, purchase, deliver and flip!"
If you're new to flipping houses, be careful. Get a mentor who's done it many times successfully. You need to make sure you get the home at enough of a discount to cover holding costs of taxes, insurance and loan costs, as well as repair costs, and about 10 percent for sales and closing costs. And, always leave some cushion in case the market softens. Your profit is determined after you subtract all those expenses.
Most flippers lost money on their first flip. Don't let that be you!
This article was originally published on December 14, 2017 at Real Wealth Network. Read it here.
---