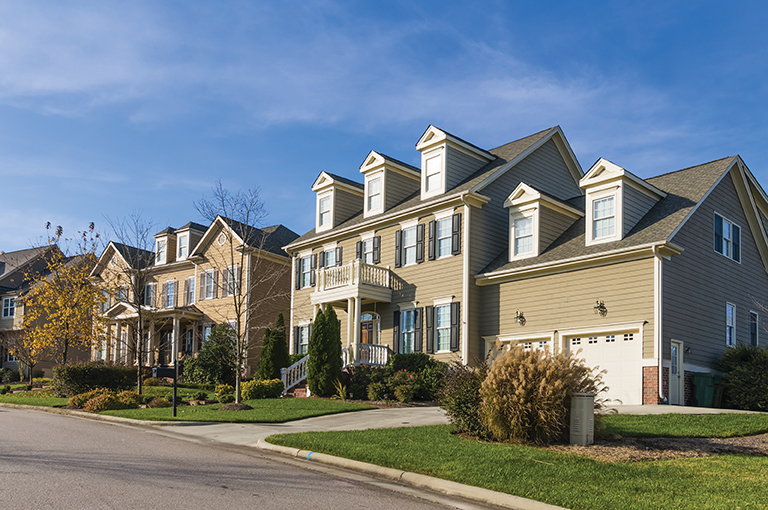 In between sips of hot chocolate and caroling from office to office, we've been researching real estate trends and data that we think will affect investors' 2019 plans.
As sure as lights and stockings will be hung each December, news outlets will prognosticate on what the coming year holds in store for its readers.
And at Think Realty, it's no different. In between sips of hot chocolate and caroling from office to office, we've been researching real estate trends and data that we think will affect investors' 2019 plans.
So, grab an eggnog, or a candy cane, as we make predictions for the coming year.
Disruptive 'proptech' will have a bigger impact
Historically, real estate has been largely devoid of innovation. In the last decade, you've seen significant new tech players enter the space, but only in the last three years have venture capitalists taken the emerging 'proptech' industry seriously.
That amount of venture capital funding for proptech — or tech focused on improving the real estate market — surged in 2016 to $2.66 billion, according to CB Insights. A year later, global venture capital investment in real estate innovation skyrocketed to $12.6 billion in 2017, according to real estate tech research and marketing agency Re:Tech.
We're already seeing established proptech firms make big bets on transforming real estate, including Airbnb. The home-sharing giant is testing a bold idea in 2019 to sustainably build homes.
Expect more tech-driven disruptions from proptech firms in 2019.
Mortgage rates will increase

The U.S. Federal Reserve signaled it would raise rates to 2.5 percent in December 2018, 3 percent in 2019, and 3.5 percent in 2020.
Economists and analysists generally agree that more increases are on the horizon.
"Despite steady climbing for the past two years, mortgage rates remain lower than they were during most of the recession and below average for the type of strong economic growth we've been experiencing," said Aaron Terrazas, director of economic research for Zillow. "That will change in 2019, as the 30-year, fixed rate mortgage reaches 5.8% — territory not seen since the dark days of 2008 when rates were racing downward in response to the housing crisis."
Home sales will take a hit

In large part thanks to mortgage rate increases, home sales will slow down a bit.
"While this may sound like a bit of a dramatic story, most of these markets are still in places with inventory levels in the range of three months or less," said Ruben Gonzalez, the chief economist at Keller Williams. "There is a lot of demand for housing right now as economic fundamentals remain very strong. The unemployment rate is below 4 percent and incomes have been rising steadily for several years now. Mortgage rates are going to be a headwind for demand as they increase, but as long as fundamentals are strong, we shouldn't see any dramatic decline in homes sales."
The growth of home prices will continue to slow

The good times had to end — right, sellers? After years and years of consecutive growth, home prices will continue to slow down.
New home sales have declined for 11 consecutive months, according to data from the U.S. Census Bureau. Despite the median price for new homes dropping, the data also show that sales of newly built homes in October fell 12 percent when compared to a year earlier.
Data indicate that, in essence, there are more homes for sale now and fewer buyers competing for them.
"We are beginning to see impact on demand in areas that have experienced significant price growth over the recent years," Gonzalez said. "The trend is popping up in markets, like Seattle, where inventory is increasing while sales fall. This indicates that there are buyers who are willing to wait to buy in these areas. We've identified most of this activity on the West Coast, but other markets that have similar patterns of double-digit price growth in recent years may start seeing similar patterns emerge. More markets are also likely to be seeing sellers having to drop prices due to the disconnect in the market as buyers see price growth slowing down."
Rents will rise

While rising mortgage rates will affect home buyers first, renters will likely also feel the impact, says Terrazas. As higher rates limit the number of homes that potential buyers can afford, some will simply be too financially strapped to buy and will continue renting, he said.
"As a result, recent (and very slight) drops in rent will reverse and turn positive again," Terrazas said. "The shift will be muted, however, by continued steady investment in apartment construction, which will prevent rent growth from shooting too far above income growth. In the third quarter of 2018, the U.S. median rent cost 28.2 percent of the U.S. median income – considerably higher than the 25.8 percent renters paid historically."