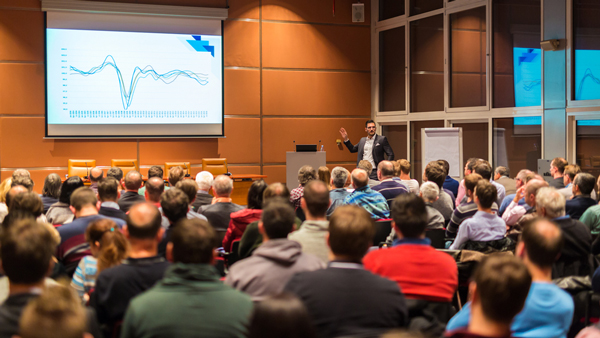 The summit will feature nearly two-dozen national subject-matter experts discussing timely industry topics.
*Sponsored Content
The Ohio Real Estate Investors Association (OREIA)'s 33rd National Real Estate Summit will tackle tough topics in the industry this year, including how to find deals in inventory-tight markets, how to make money with small, residential income properties, and how to find funding for your deals. The summit will feature nearly two-dozen national subject-matter experts discussing timely industry topics, including creative ways to access funding for your real estate business, single- and multifamily investing strategies, and property management tactics designed to maximize occupancy levels and income. The event is November 1-4, 2018, at Great Wolf Lodge in Cincinnati, Ohio.
The summit is one of the longest-running events in the industry and, Vena Jones-Cox said, "the only event in the country where the profits go back into the real estate investing community in the form of lobbying and legal actions on behalf of property owners and training for association leaders to help strengthen and unite our very scattered industry of small real estate investors."
The National Real Estate Insurance Group's Shawn Woedl, who is also a Think Realty Resident Expert, will be teaching a course on property insurance customized for real estate investors. Keynote speakers in the lineup include Ron Phillips, founder and CEO or CP Capital (Thursday), Jillian Sidoti, a real estate attorney, partner with Trowbridge Sidoti LLP, and crowdfunding expert (Friday), and Marshal Sylver, renowned master of interpersonal communication, personal empowerment, and hypnotist (Saturday). Other topics include vacant land, student housing, passive income with a variety of investment vehicles including rental properties and mortgage notes, flipping and rehabs strategies, self-storage investing, credit, real estate contracts, and land trusts. Jim Wood, active real estate investor and former head of the Real Estate Program at Cincinnati State Technical and Community College, will also lead a two-day "Youth Cash Flow Academy" for attendees ages 15-22 years of age November 3-4, 2018, running in conjunction with the Summit itself.
"With 23 top experts sharing business-changing strategies with 1,000 landlords and flippers from across the U.S., you'll get new ideas, meet new friends, and come away with hundreds of ideas for running your business more profitably, more passively, and with more results," Jones-Cox said.