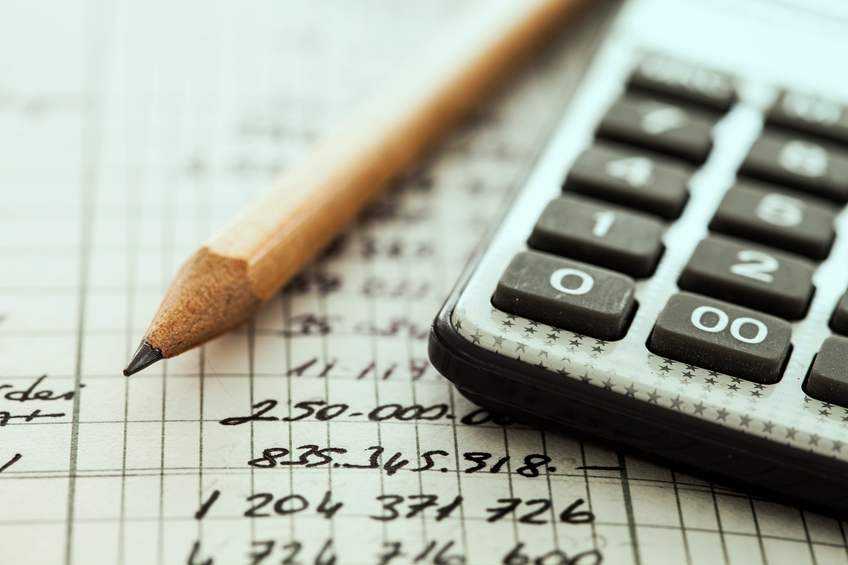 There's a lot of excitement, interest and energy around residential real estate investing. But at the end of the day, the prudent investor—or the individual who is considering real estate investing, if he or she is smart—needs to look at the numbers.
Make sure the numbers are aligned with and support all that hype you're encountering. This is especially important advice for the part-time or weekend investor or the individual who perhaps has a full-time job already but whose interest has been piqued by real estate investing.
They are probably wondering if they should take a shot at residential real estate investing. Those individuals probably have a lot of questions—and they should—before entering into any type of real estate investing.
So today let's take a look at some of those questions and try to answer them by using facts—real data—to validate whether or not the hype is real.
Our timing on this subject is great, because ATTOM Data Solutions—the nation's leading source for comprehensive housing data—has just released a study that tracked the house flipping market during the second quarter of 2016. Some very compelling data came out of this study. We won't attempt to break it all down in this one discussion, but we can narrow it down and simplify it to six key questions that part-time, weekend or would-be investors may be asking themselves.
Question 1: Are there any opportunities out there for me?
"I see the hype. I hear the hype. But I wonder if it's too late? Is there any room for any more investments or investors in residential real estate investing?"
According to the ATTOM Data Solutions' study looking at the second quarter of 2016, house flips were up 14 percent over the first quarter of 2016. That's up 3 percent from a year ago. And it also is the highest number of house flips in a single quarter since the second quarter of 2010. That means this was a six-year high.
So, if you're wondering if there are any opportunities out there for you, I would conclude there is a high likelihood that yes, there are. These opportunities exist for those real estate investors who are willing to do the work to seek out good deals.
When we see a six-year high in the number of house flips, this tells me there are investors out there who are continuing to find deals as time goes on. There are still good opportunities out there for people who want to go after them.
Question 2: Is it just a few big players who are executing house flips?
 Is it just a few big institutional funders or just one? Are they taking up all the opportunity, pushing out all the small or private investors?
In the second quarter of 2016, according to this study, there were 39,775 unique investors who flipped at least one house in the second quarter of 2016. Granted, there are some large institutional investors in there like hedge funds, larger companies or investment firms. But there are also a lot of individual investors in there.
This is the highest number of unique house flippers since the second quarter of 2007. That is a nine-year high in terms of unique investors who are out there investing in residential real estate and flipping houses.
So to answer the question "Is there is any room for me (the individual investor)?" I would say yes, there is. Of the 39,775 unique investors in this one quarter this year, you can figure there are not that many large institutional residential real estate investors in this country. So the majority of those are private individual real estate investors just like you and me.
Question 3: Are the house flippers making any money?
According to this study, in the second quarter of this year, the average gross profit on these house flips was $62,000 per flip. That's the highest average gross flipping profit since the first quarter of 2000—a 16-year high.
That represents an average 48.8 percent return on the original purchase price for those investors on individual house flips. That's a pretty significant return on investment.
As to the question of "Are they making any money or are they just flipping a lot of houses or just doing 'skinny deals'?" I'd say there's pretty significant money being made. With data showing the average gross margin is $62,000—that means the returns are definitely there.
Question 4: Can I get rich quick?
You might not like the answer to this question, but it's an important point for me to make. You may be saying, "I see the hype. I hear the hype. I read the hype. And now I even see the numbers to back it up! Does that mean I can get rich quick in residential real estate investing?"
Let me caution you new, prospective or part-time residential real estate investors: it's still not a get-rich-quick plan. The study shows in the second quarter of 2016 it took an average of 185 days—about six months—to make that kind of profit on an individual house. That's not a get-rich-quick plan.
We're not buying houses and becoming rich overnight as a result of flipping them. It also requires six months of due diligence, hard work, time, energy and investment in order to get the returns this study has found.
Again, I caution investors: if your desire, your goal, your objective or your need is to get rich quick, then you might want to look elsewhere. Residential real estate investing is not that. It's a game for those who are patient and who invest time, energy, hard work, due diligence and persistence. Those are the individuals who are making the returns, profits and investments.
Question 5: Will it work in my market?
Thirty-five percent of the homes flipped in 2016 were sold at a price point between $100,000 and $200,000. The biggest share of any price range that was sold in the second quarter of this year was in the $100,000 to $200,000 mark.
Perform your due diligence first to see if you have homes in your market selling for $100,000 to $200,000. Believe it or not, in some places they are not selling for that much. There are some parts of this country where people are living and working where that's just not a realistic price. So you may need to look at different markets. You may need to drive outside of your home market to do your investing or even look out-of-state like many investors do.
For a majority of investors, $100,000 to $200,000 is a very realistic price range. But for others, it is not. So in answer to the question "Will real estate investing work in my market?" chances are good it will. However, there are some markets where it won't.
You have to do some due diligence and understand your market to answer whether you are going to be able to invest in your "backyard" or if you are going to have to go outside your immediate home market in order to succeed in your residential real estate investing.
Question 6: What's the catch?
 "What's the secret?" Or, "Do I need a crystal ball to be successful as a residential real estate investor?"
Many new or aspiring investors say to themselves, "I hear the hype and see the hype occurring in different neighborhoods or markets near me. Is it all propped up by some secret, quick fix or some skills, talents, education or resources that I don't have access to?"
Those are great questions to ask, and you need to ask tough questions as part of your due diligence before starting your real estate investing business.
Let's look at the data. Homes flipped in the second quarter of 2016 were purchased by flippers on average at a 25.7 percent discount below the full ARV (after repair market value) of those homes. That's the secret, and we've talked about it in the past. Real estate investors make their money on the buy.
The real estate investors in this study are buying at more than 25 percent below ARV. You've got to find discounted real estate to be able to be a successful real estate investor. That's how real estate investors make their money—they make it on the buy. And that, if anything, is the secret.
We've talked about it before, and we can't stress it enough—it is the key to your success. Find discounted real estate or distressed real estate in order to be successful.
Now keep in mind that, just like on TV and radio, you hear "results may vary in your market." But the numbers tell an exciting and compelling story of what real estate investors are doing today. The only question remaining is, "Are you ready to be one of those investors?"
You can listen to Kevin's podcast here:
http://www.blogtalkradio.com/kevinguz/2016/09/22/real-estate-investing-the-numbers-say-it-all
About the Author
Kevin Guz is a Dallas, Texas-based residential real estate investor with more than 10 years of investing experience. He owns a HomeVestors (or "We Buy Ugly Houses") franchise as well as the Clear Key companies, which focus on residential real estate wholesaling, rental property management and self-storage leasing. He also is a licensed real estate agent in the state of Texas. He enjoys sharing his ongoing personal experiences, perspectives and learnings from his start as a part-time or "weekend investor" and full-time corporate professional through his ultimate transition to a full-time real estate investor and business owner. You can listen to his podcasts at http://www.blogtalkradio.com/kevinguz.