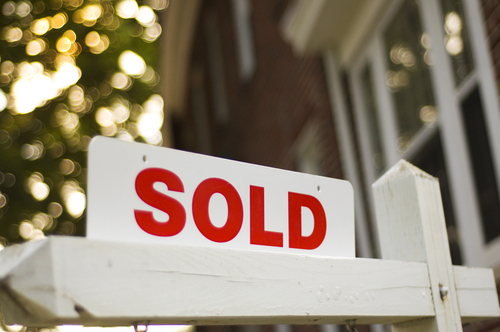 Last month, nearly half of all homes that sold did so in less than one month, according to data from the National Association of Realtors® (NAR). Although the nationwide average time on market was just over a month at 34 days, that time span is significantly shorter than the time properties spent on market in March 2016, when listings lasted an average of 47 days. When the NAR removed distressed properties from the equation, the time-on-market fell even farther to 32 days.
So, what does this faster listing time mean for investors? Well, in many markets, it means there is a definite inventory "crunch" available to take advantage of. "Last month's swift price gains [nationwide] and the remarkably short time a home was on the market are directly the result of the homebuilding industry's struggle to meet the dire need for more new homes," said NAR chief economist, Lawrence Yun. This means that investors who can get homes rehabbed and ready for market or who are still able to find off-market deals at a discount and wholesale them may likely reap the benefits of a buying population feeling like it is running out of options. Nationwide, median home prices for existing homes hovered around $236,000, up nearly seven percent over the same time last year. Yun predicted that the trend will continue "until we see significant and sustained multi-month increases in housing starts."
While the country as a whole posted some pretty short turnaround times from listing to purchase, five markets showed particularly short times-on-market in March 2017. San Jose, California, posted a mere 24 days on market, while San Francisco posted 25. Seattle, Washington, and Denver, Colorado both had average times-on-market of 28 days, and Vallejo-Fairfield hit exactly a month, with 31 days average spent on market. Given that housing inventories in these cities are pinched already and that the national inventory is 6.6 percent lower than it was 12 months ago (1.83 million vs. 1.96 million homes), it seems likely that this trend will continue into 2017 before beginning to level out, at least in areas where it is possible to expand the inventory, sometime in the next 12 to 18 months.
About the Author
Carole VanSickle Ellis serves as editor for Think Realty Magazine. She can be reached at editor@bryanellis.com.