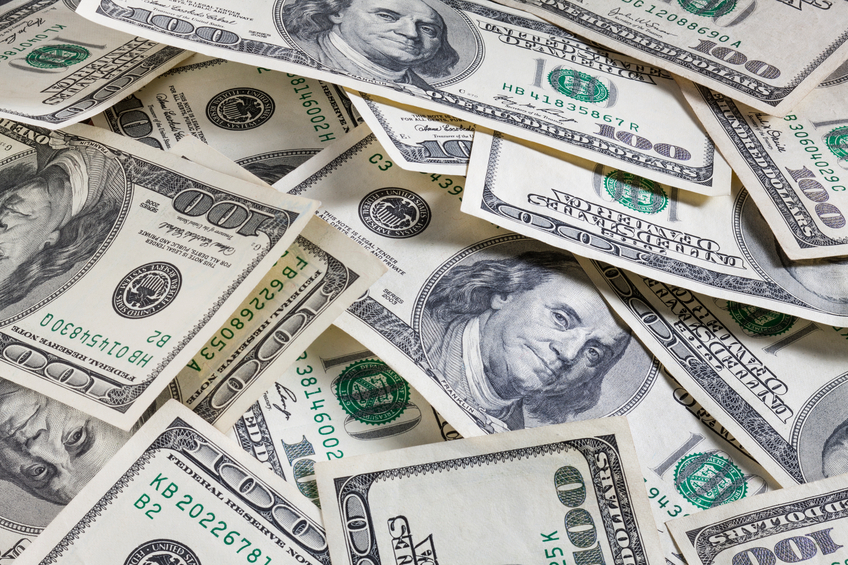 In my 10+ years as a real estate investor—first as a part-time investor and now full-time as a HomeVestors franchisee in Dallas—I have accumulated plenty of earnings in the deals that have been successful for me. But equally as important have been the deals that didn't go according to plan, because those have resulted in valuable learnings.
Over time I have realized that those deals that don't work out so well are profitable in their own way, as I always gain valuable lessons that contribute to my success in subsequent ventures.
In fact, I had such an experience quite recently with a deal that didn't go as planned. In retrospect, though, I gained some very valuable learnings that I'm sure will benefit me down the road in the form of earnings. So I'd like to talk about that deal a little bit and explain what went wrong.
You've probably heard the adage that things happen in threes—and it's typically associated with tragic or undesirable events. I don't know whether that's true or is just folklore, but in my case, there were a lot of "threes" involved.
It took three days for this deal—which I thought was going to be a great deal—to ultimately fall apart. It fell apart over $3,000 (another "three") and in hindsight, it fell apart because I made three fundamental mistakes as a real estate investor.
Mistake No. 1: Poor follow-up
The first mistake had to do with something very obvious and very critical in its importance and value to a real estate investor, and that is follow-up.
As a real estate investor, I recognize how critical follow-up is to my success. Rarely do a seller and I come to a definite agreement at our initial meeting. Instead, it's the follow-up afterward that ultimately seals the deal and confirms the buy. So I strive to follow up always. But in this case, my follow-up wasn't as frequent or as timely as it needed to be.
Here's what happened: I met with this seller one evening at her home, and at the conclusion I presented her an offer, which I always do at my initial visit with a seller.
I never leave a house without providing a written offer. These sellers ask me to meet with them at their homes because they know I'm committed to delivering a written offer on-site at that first visit. I did so in this case, and this seller responded favorably to the offer.
While she did not accept the offer on the spot, this seller was very specific about when she wanted me to follow up with further communication. She was very definite on the timing; she named the day. And as a result of this, I concluded that there must be some sequence of events or some milestone in her process that would dictate the date when she would know whether she would accept my offer.
Whether it involved some other things she needed to do, some other people with whom she was going to confer or some other task, she made it clear she would be available to respond to me in three days. And so I left it at that. I respected her request, and I didn't follow up within those three days because I assumed she was busy, she was focused, or she had something to do that ultimately would determine whether she would accept my offer at the end of that time frame.
So those three days passed, after which we did speak again. But unfortunately, the outcome of that discussion was that I learned the house had sold.
While I thought she had been spending those three days conferring with her own family members and working through her own decision-making process, she actually had been meeting with other investors who were coming to her house and making offers. And lo and behold, one of those offers was better than my offer, and she accepted it prior to our follow-up discussion three days later.
What I learned was that I should have stuck to my traditional follow-up process. Even though she had asked to reconvene in three days, I should have checked in before that. In fact, as a general rule for any real estate investor, you should follow up on the first day, the third day, the fifth day and the seventh day following your initial visit with a seller.
You can communicate via text, email, phone call, handwritten note, whatever. There are many different approaches. That's the rule that I always use for those first seven days that are so critical, except that in this case, I didn't.
I skipped the Day One follow-up. And I believe if I had done that first-day follow-up, I would have realized that this seller was talking with other investors. And I would have had a much better opportunity of buying that house if she and I had spoken sooner.
But by the time we did speak three days later, it was too late; she had already made the decision. And so it was my lack of follow-up, my hesitance to do so, that ultimately lost that deal.
Mistake No. 2: Assuming you are alone
The second mistake was that I assumed I was alone, that I was the only investor to whom she was talking. And that is a terribly dangerous assumption.
I thought the seller needed three days to confer with family and to move through her own personal decision-making process. But she wasn't conferring with family; she was conferring with other investors. And her decision-making process involved a lot of different people besides herself. And that was my learning: I was naïve in thinking I was the only one to whom she was talking.
We as investors should always assume that we are only one of at least three investors with whom a seller is speaking. When you maintain that mentality, it changes the way you interact and follow up with the seller. When you know there's a risk that another investor could get that house, it also changes the way you approach the deal. It will improve you as an investor. It will change your processes, and it will enable you to be more successful. Because in today's market, you are rarely the only investor to whom that seller is talking.
And that's where I failed with this transaction. I thought I was the only one. She was a busy executive—I didn't think she had the time, energy or desire to speak to other investors or entertain their offers. But I was wrong.
So my learning here was a reminder that I'm rarely the only investor with whom a seller is speaking, and that I must never forget the fact that, especially in today's market, there are multiple investors—nine times out of 10—who are vying for that same house. And I need to approach every house with intensity, focus and diligence in order to be seen as that seller's solution.
Mistake No. 3: Too little—or the wrong—rapport
Finally, my third mistake involved my rapport building, even though I thought I had done a great job in that department. In fact, we did have great rapport, but it was the wrong rapport.
We had great conversation, a great connection. And I had a wonderful visit with that seller at her home that evening. However, I did not position myself with a degree of rapport necessary to leave that seller thinking that I was a solution provider.
I instead left that seller thinking I was simply a buyer. I made an offer. I had a number. And that was it. She didn't see much beyond my ability to do anything other than make an offer.
And if I had taken a more consultative approach and positioned myself more as a solution provider, I think she would have come back to me even as she spoke to other investors. I think she would have come back to me to see whether I could provide a better solution than the other investors promised. And to see whether I could improve upon the solution I originally provided.
But instead, she saw me only as a buyer, not as a solution provider. She saw me as a buyer with one number, not a solution provider with multiple solutions. And that goes back to my inability to build the right rapport through a consultative approach.
The word "consultant" comes from the Latin word "consultare," which means "to discuss." A consultant is a professional who provides expert advice. And when you do that—when you discuss solutions and options and you provide expert advice—you position yourself differently from all the other investors who are competing for that house. You position yourself differently with that seller, who now sees you as a solution provider and not simply just a buyer. And the seller will, in turn, look to you for expert advice and consultation regarding what options are available. And that will improve your opportunities to buy more houses.
So remember, the bad deals, such as this one, often can be your best deals. When you do have a bad deal similar to my experience, you'll quite often work harder to avoid repeating those mistakes that you made. I know I will in this case. And you'll profit from the learnings, because they will result in your future earnings.
You can listen to Kevin's podcast here:
http://www.blogtalkradio.com/kevinguz/2016/07/08/its-the-learnings-not-the-earnings-profiting-from-knowledge
About the Author
Kevin Guz is a Dallas, Texas-based residential real estate investor with more than 10 years of investing experience. He owns a HomeVestors (or "We Buy Ugly Houses") franchise as well as the Clear Key companies, which focus on residential real estate wholesaling, rental property management and self-storage leasing. He also is a licensed real estate agent in the state of Texas. He enjoys sharing his ongoing personal experiences, perspectives and learnings from his start as a part-time or "weekend investor" and full-time corporate professional through his ultimate transition to a full-time real estate investor and business owner. You can listen to his podcasts at http://www.blogtalkradio.com/kevinguz.