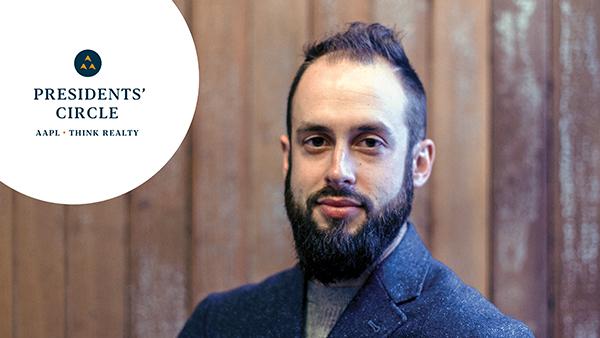 Creating opportunities to pay for his dreams and fulfill his purpose.
When Think Realty Presidents' Circle member Jason Engelman and his wife Tori Martin moved to Nashville in 2017, it wasn't for his real estate career. It was for Martin's country music career. While Martin's music artist career was taking off, Engelman found himself wanting something different from managing investment portfolios in the energy and oil sector. His curiosity led him to apply for an acquisition manager position with a real estate wholesale company. Now, only a few years later, he is all in when in comes to real estate investing and helping others along
his journey.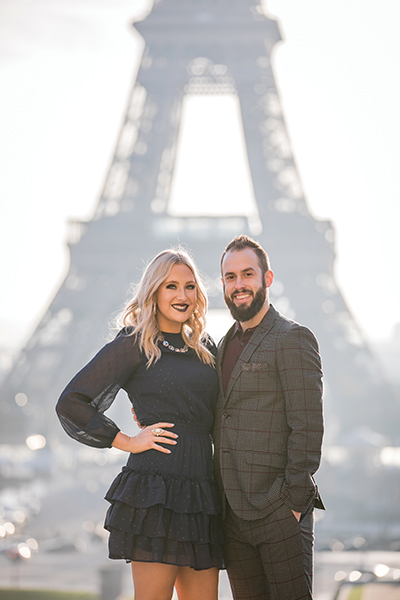 Engelman founded Freaky Fast Home Buyers and Investments and Right Fit Property Management, a turnkey rental provider with a solid rental portfolio as well. But long before his budding real estate career, Engelman got his entrepreneurial start by delivering donuts with his mom.
"When I was seven years old, my mom made a deal with a local donut shop to purchase boxes of a dozen donuts for $2.00 each. We picked up the donuts at 6 a.m. every Saturday and she drove me around to all the mechanic shops, carwashes, and dealerships and I sold them a box of donuts for $4.00. My mom and I split the profit. Within a year, we built up our donut route to 80 boxes every Saturday. We did this until I was 12 years old. I learned so much about sales and building a business. It created a hunger in me at an early age to be an entrepreneur," he said.
Dreams and purpose are the daily driving forces for Engelman, and for him, both are achieved by helping others.
"Two truths I learned at an early age is that dreams are expensive and most of the time others won't pay for them. I had to figure out a way to create my own opportunities to pay for them. Most of our dreams stem from our purpose. Real estate is not my purpose. It's a tool to help me fulfill my purpose of helping others and making a difference in their lives," he said.
What advice does Engelman have for beginners in the real estate industry? Three simple steps, he said:
1. Find Your Niche: There are so many ways to make money and create freedom in real estate. Figure out your goals and pick the niche that will help you accomplish them.
2. Build Your Team: It is much easier to achieve your goals with a team you can trust and can grow with. Find a GREAT Realtor®, a GREAT contractor, a GREAT property manager and a GREAT closing attorney. They will help you learn the business and help you be successful. The key is finding the right people for those roles. You will notice I stressed the word GREAT. If you put the wrong people in those roles you will lose money. Your contractor is the most important role in my opinion.
3. Know Your Numbers: I cannot stress this enough. You have to buy right. You make your money when you buy. Understanding realistic rehab budgets and ARVs will help you determine what your purchase price is. A quality contractor and Realtor® will help you with this. Like my mentor said, "The stars may lie but numbers never do."
Engelman's quantifiable goals for 2020 include expanding to three different markets and to purchase 300 properties. But that's just business.
"Personally, I want to see five new countries with Tori, and I want to see her single this year hit number one on the charts!"