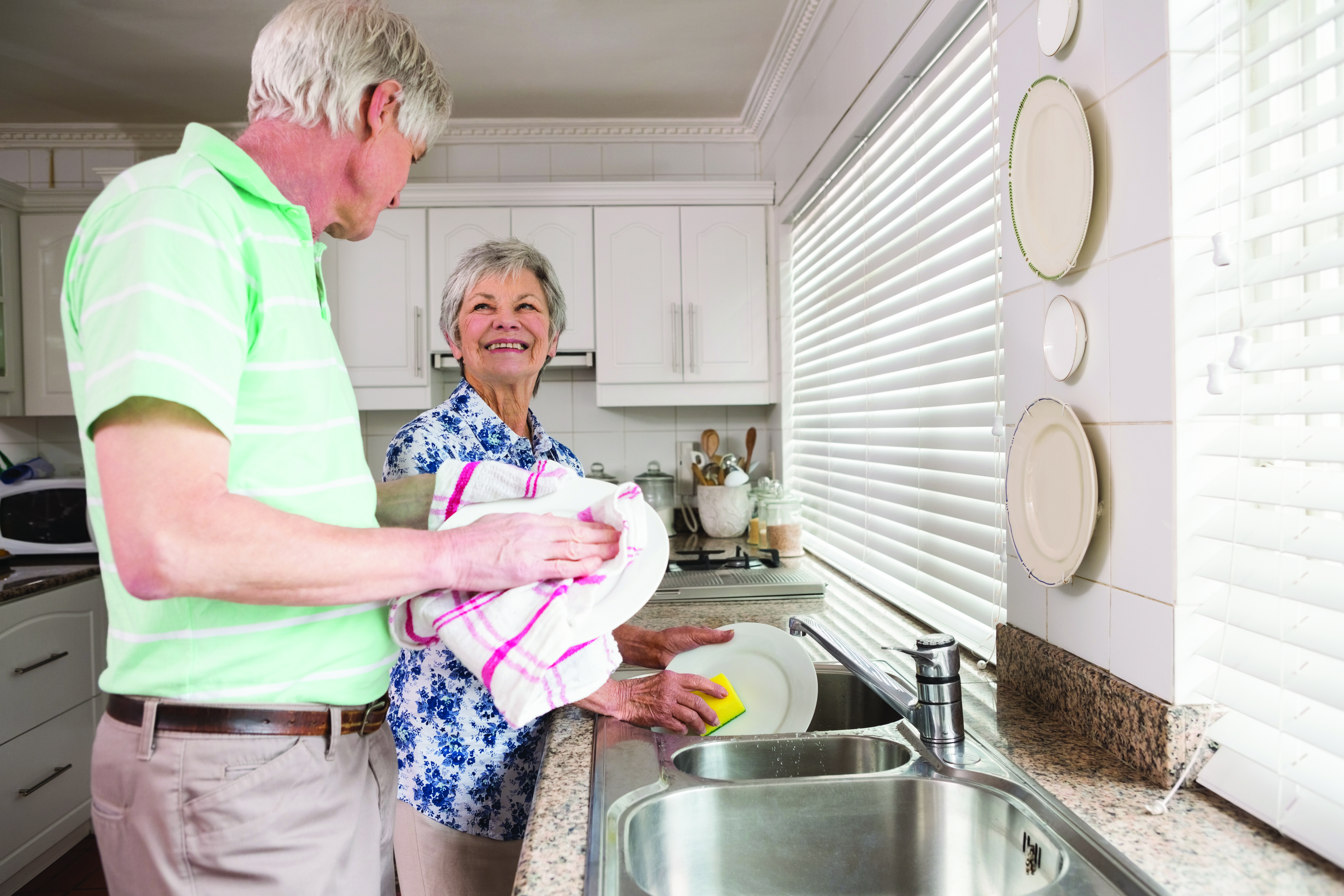 Senior citizens (people over the age of 65) currently make up 16% of the population in America according to the US Census Bureau.  That's a revealing statistic in terms of your potential real estate investment success.  Why? Because if you consider there are over 70 million seniors making decisions about living arrangements – that represents a lot of opportunities for real estate investors and developers. So, if you're thinking about investing in property catered to this giant demographic, here are a few things to consider when researching real estate opportunities for seniors.
Real Estate Investing With Senior Citizens in Mind
If you want to expand your real estate portfolio, investing in senior housing developments might be a lucrative way to go.  The Baby Boomer segment of the US population is growing each year. In fact, according to census.gov, more than 20% of the US population will be residents over the age of 65 by the year 2030.  So if you think about it, this demographic could be incredibly profitable and expansive over the next decade. 
That said, there are special considerations when investing in senior housing.  For instance, keen attention must be paid to the structure in order to accommodate senior needs.  So while you may find a smashing deal on housing development, be prepared to make additional investments such as installing wheelchair ramps, adequate hand railing, non-slip flooring, etc. 
Furthermore, if you plan on managing a retirement facility there are extra considerations, such as employing a nursing staff or a kitchen staff to provide seniors meals at the facility. But remember, making special provisions for seniors after investing in senior housing means your property will be more appealing to Baby Boomers over other substandard facilities.  For example, more seniors elect to live in an assisted living facility that provides 24/7 monitoring service. 
For instance, when investing in senior housing, consider making your property more enticing by installing a site-wide medical alert system. This is an attractive feature most seniors are looking for in their current or future residence.  You can learn everything about medical alert systems for your senior housing property by reviewing this informative article here: https://www.everydayhealth.com/senior-health/best-medical-alert-systems/
Benefits of Investing in Senior Housing
We've already established the merit in tapping into the burgeoning Baby Boomer housing market. But what are the advantages of investing in this demographic of real estate? Here are a few valid benefits and points to consider if you're thinking about buying or developing real estate for seniors.
High Demand, Low Supply
According to a survey taken by the American Senior Housing Association (ASHA), 10,000 people turn 65 in the US every day.  Given this figure, ASHA estimates an average of 60,000 new housing units will be required by seniors each year between 2021 and 2024.  Projecting in the future, 100,000 new units will need to be built every year between 2025 and 2040.  Currently, the housing supply is not nearly meeting the demand for senior housing requirements. Therefore, as an opportunistic real estate developer, you could stand to make a tidy sum in this market.
Less Competition
Most property investors are scouring industrial and new housing markets, and completely ignoring the senior housing market.  This is a grave error for them, but it could mean big benefits for you as a real estate investor.  In a market relatively free of competition, you are supremely positioned to purchase properties inexpensively as there are fewer bids to drive the real estate purchase prices up.
Better Occupancy Rates
Unlike standard apartment complexes, senior housing presents long-term occupancy.  Studies done by AARP show that once a senior is settled into a community, he or she is highly likely to stay there throughout their golden years.  This means consistent cash flow properties and higher occupancy rates.
Great Potential Growth
As mentioned, the Baby Boomer segment of the population is, well, booming.  With consistent increases in the aging community, senior housing has incredible growth potential.  Older tenants will always require housing, and as a savvy real estate investor, you can expect that demand to increase over the next decade.
Types of Housing to Consider When Investing in Senior Real Estate
Another great advantage to investing in senior-centric real estate is that you have many different options available.  From assisted living to continuous care facilities, the opportunities for profitable senior housing are plentiful.  Here are a few different types of senior housing formats to ponder as you research your next real estate investment venture.
Nursing Homes
These are properties that offer intense medical care for senior citizens.  They are typically equipped with medical alert systems such as explained in the EveryDayHealth.com article aforementioned, as well as a full-time nursing care staff.  As a property investor, nursing homes can be lucrative. However, be prepared for big expenses in terms of keeping the facility current and accommodating for seniors with specific medical needs.  This may bog down the bottom line of your investment in times of unrest. But if you play your cards right, investing in a nursing home could still reap a sweet profit.
Age-Restricted
These are communities that provide residences to people within a certain age range. They are typically purchased in a cluster of townhomes, condos, or an apartment complex.  The overarching theme of these communities is focused upon a specific age group with discerning interests. For example, there are several age-restricted communities that cater to veterans, retired professionals, or aging artists. Residents in these properties are usually self-sufficient and do not require the medical demands of tenants in nursing homes. This type of property offers many advantages, as the residential units are built around the underlying personality of the seniors residing there.
Assisted Living
This scenario is very similar to regular apartment complexes, but they are tailored to meet senior needs.  They are usually equipped with medical alert systems like the ones mentioned in the EveryDayHealth.com article provided earlier, as well as other amendments that provide ease of mobility.  In essence, investing in an assisted living property will require renovations such as safety features and monitoring safeguards.  This might be an extra investment expense. However, assisted living has its advantages because most of these seniors are active, stable, and simply seeking a safe place to enjoy their golden years.  So while the upfront cost might be hefty, long-term benefits can potentially bloom with ongoing, reliable resident rent payments.
Is Senior Real Estate Investment Right For You?
Only you can answer that question. However, if you're looking to break into an untapped market that has guaranteed growth potential, senior housing might be your next best investment.  Hopefully, these facts and insights about investing in real estate for senior citizens might inspire you to rethink this overlooked segment of the housing market.