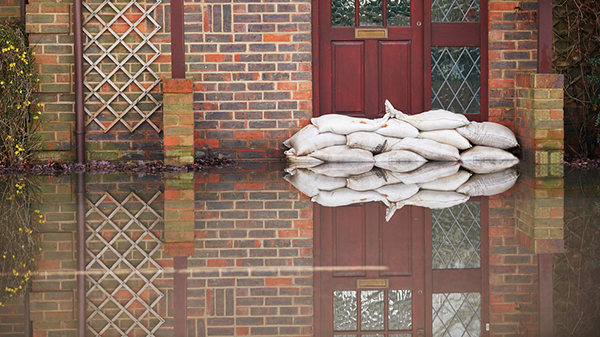 The Deloitte Centre for Financial Services published a 2019 Insurance Outlook which detailed the prospects for the insurance industry for the current year. Among the many challenges faced by the industry are product development trends, technological trends, regulatory trends, privacy trends, tax reform, mergers and acquisitions, and cyber risk trends. Owing to strong economic growth, monetary tightening, and greater investment, the insurance industry grew markedly in 2018, positioning it well for a breakout year in 2019.
In H1 2018 the number of net premiums written increased by 12.7%, net investment income grew by 12.2%, and net income doubled in the region of $34 billion. Overall, the consolidated capital and surplus amounted to $772 billion, up 6.5%. In the short term at least, insurers were optimistic heading into 2019. Yet despite the bullish prospects, the insurance industry is riddled with challenges. These issues will impact the insurance industry over the next 12 – 18 months, well into 2020. Each company charts its own course, adapting to changes as they take place.
The US economy has shown surprisingly robust growth and resilience heading into 2019. While expectations are tempered to a degree with the ever-present threat of a recession, 2019 has provided plenty of impetus for growth and expansion of the insurance industry. Markets are fearful that fluctuating economic fortunes could put paid to years of successive growth. Foremost among the challenges facing the US economy, and the greater global economy, are trade relations between the US and China, tensions between the US and Iran, and sabre rattling in North Korea and Russia. Economic stimuli – in the form of corporate tax cuts, reduced income taxes, and massive macroeconomic expenditure – are deemed pyrrhic in nature, and unlikely to last beyond 2020.
The elephant in the room is the US presidential election and the prospects ahead for the world's #1 economy. With all this talk of recession, insurance companies are focusing their energy on customization, cost efficiency, and productivity. The technological advancements with insurance companies are likely to be seen in the form of cloud-based solutions vis-a-vis CRM systems, marketing systems, fraud detection systems, and claims processing. These cost reducing measures also operate on the cutting edge of technological development.
Different Categories of Insurance
The insurance industry spans the full spectrum, with coverage including the following:
• Disability Insurance – for people unable to work and earn income by dint of the fact that they are disabled.
• Annuities – these are insurance policies designed to provide income for people during retirement.
• Renters Insurance – aka tenants insurance. It covers expenses related to theft, wind, hail, rain, vandalism, fire and loss of personal items for tenants. Standard renters insurance covers up to $25,000 in personal belongings, with the option to increase or decrease this threshold.
• Casualty Insurance – casualty insurance includes workers compensation insurance, or coverage against the cost of damage to other people's property.
• Long-Term Care Insurance – this pays for the costs of caregivers, nurses, and the facilities which take care of the elderly.
• Automobile Insurance – this protects drivers and passengers in the event of an accident, loss, damage, or theft.
• Health Insurance – provides coverage for the healthcare needs of people on the policy.
• Homeowners Insurance – this includes casualty insurance and property insurance. It is designed to protect homes against, theft and damage. It also provides liability protection for the homeowner.
• Life Insurance – this is an insurance policy on your life. The amount of coverage you want depends on the type of premiums you are willing to pay. Whole life and term life policies are available.
• Home Warranty Coverage – this is a form of insurance which protects the systems and appliances of a home, including heating systems, microwaves, refrigerators, dishwashers, plumbing, and other electro-mechanical units.
Many other categories of insurance currently exist, and many are in the pipeline. Insurance for personal and business use is available, and changes in the broader economy oftentimes impact the types of insurance plans that exist. Rapid and unprecedented advances in technology, such as Blockchain technology, the digitization of data, AI, and other next-generation systems are forcing change on many insurance companies faster than they can adapt to it. With an unemployment rate hovering around 1.7% heading into 2019, the insurance industry overall is fully staffed.
If automation technology is implemented, this could impact the employment prospects of a great many people. Wide-ranging changes are being brought in, spurred by careful analysis of workflow processes to determine where automation and new-age technology can streamline operations. A focus on retaining and retraining personnel with wide-ranging institutional expertise is key to defining the future of the insurance industry. Other issues requiring attention include product development, talent acquisition, and working within ever-changing regulatory frameworks within the broader economy.